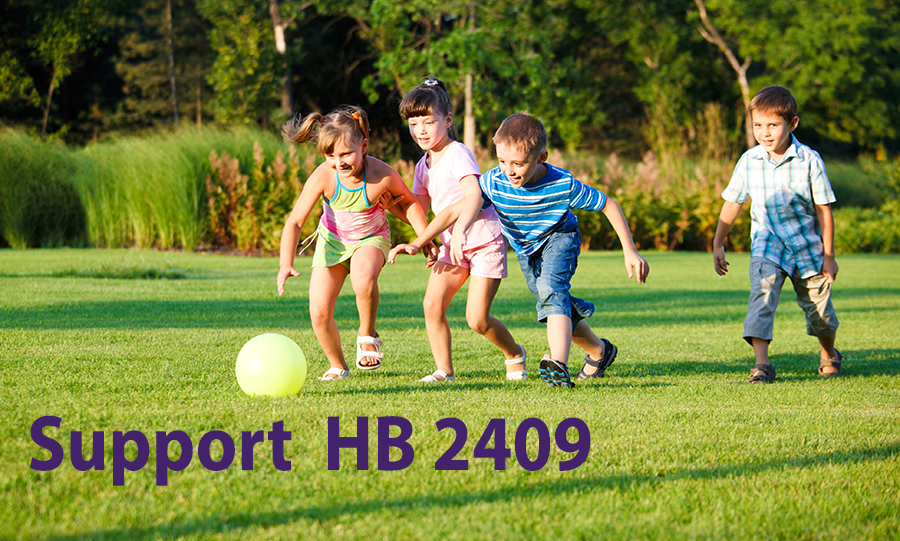 Beyond Toxics is working with Representative Courtney Neron (D-District 26) to reduce exposures to herbicides in residential communities.
HB 2409, iintroduced by Rep. Neron, prohibits homeowners associations from requiring application of pesticide on owner's property. If passed, this bill will help protect pregnant women, infants and children, elders and pets from inadvertent pesticide exposure on lawns and walkways near homes. This bill creates an opt-out policy in home owner associations giving people more say-so in preventing unwanted pesticide sprays where they live and play. Passing HB 2409 will start the important conversation about alternatives to harmful pesticides in our home and natural environments.
Have you experienced pesticide exposure from a professional landscape crew or someone else spraying near your home? Do you support the right of homeowners to opt-out from the spraying of pesticides near their homes?
Please send your written support for passing HB 2409 to: https://olis.oregonlegislature.gov/liz/2021R1/Testimony/HHOUS
the House Committee on Housing, chaired by Representative Fahey. When prompted choose "House Committee on Housing" and the hearing date Feb. 2, 2021 8:00 AM.
Learn more about how to call-in to a public hearing or give written testimony on HB 2409->>
WHY IS THIS IMPORTANT?
Herbicides that may be linked to cancer, nerve damage and hormone disruption are frequently used in landscaping in residential areas. These herbicides are also running off into nearby ditches, creeks, steams and eventually our rivers where they poison fish and contaminate drinking water. Reducing pesticide use in urban residential areas is critically important for the health of people and the planet.
ALSO:

Title: HB 2406 Toxics Free Schools 2021
Background:
Over a decade ago, Beyond Toxics published a report on egregious school pesticide poisonings, events that sent kids and teachers to emergency rooms and forced the evacuation of schools. As a result of that advocacy campaign, in 2009, the Oregon Legislature passed SB 637, The School Integrated Pest Management Act, with broad bipartisan support. SB 637 was among the nation's strongest rules to protect kids from pesticides. More than a decade later, medical studies show that pesticides can have detrimental developmental and neurological outcomes in children at very low levels. | Read MORE->>
HB 2406 Overview (PDF)
Learn more about the current Oregon State IPM Law
Learn more on the Oregon Legislative Information Site
Stories Across Oregon
Representative Courtney Neron, the bill's Chief Sponsor, initiated this effort after witnessing pesticides sprayed at her daughter's elementary school along walls, around lamp posts, the kindergarten play area and school bus loading areas.

Representative Reardon became concerned when rodent poisons were used inside a school in his district. When concerns were raised, the school turned to nontoxic methods to eliminate rodents by sealing up holes and cracks that had allowed animals to enter the buildings.
---
Current endorsers:
Northwest Center for Alternatives to Pesticides (NCAP), Pineros y Campesinos Unidos del Noroeste (PCUN), Eugene-Springfield branch of the National Association for Advancement of Colored People (NAACP), Women Leaders in Cannabis.