We encourage your patronage of our Business Community Supporters!
Beyond Toxics has an excellent working relationship with many businesses based in Oregon who share our values and commitments to keeping Oregon a safe, clean place to work, raise families and enjoy nature's wonders.
Many sincere thanks to the following businesses, which have partnered with us and propelled our environmental protection work forward.
See what businesses are saying about us!
---
Beyond Toxics Champions ($15,000+)

Mountain Rose Herbs (Eugene, OR)
Mountain Rose Herbs offers organically grown and freshly harvested bulk herbs, spices, teas, oils, and botanical miscellany of fine quality. Since 1987, the Oregon-based company has shown an uncompromising commitment to organic agriculture and ethical trade, while pioneering sustainable business practices company-wide. Mountain Rose Herbs passionately supports the protection of the natural world and the delicate systems that balance all life on our planet. | mountainroseherbs.com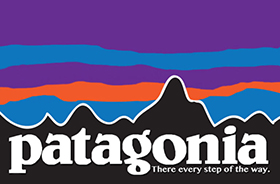 Patagonia (Portland, OR)
For almost 40 years, Patagonia has supported grassroots activists working to find solutions to the environmental crisis. Through its Retail Grants Program and 1% for the Planet initiative, Patagonia's stores help support environmental groups in their backyard. These organizations identify and work on the root causes of problems and approach issues with a commitment to long-term change. | patagonia.com
Beyond Toxics Defenders ($5,000-10,000)
G
loryBee (Eugene, OR)
GloryBee started in the family garage of Dick and Pat Turanski in 1975 with a dream of providing natural, healthy ingredients for the people of their town. For more than 40 year, they have been supplying honey, sweeteners, spices, dried fruits, nuts, oils, and other quality ingredients to natural food manufacturers, bakeries and markets and other stores in the Pacific Northwest. Sustainability is GloryBee's way of creating the change it seeks in the world, ensuring transparency in our supply chain and efficiency in its operations. A certified B Corporation, GloryBee demonstrates honest progress towards its goal of being a leader in sustainability and healthy living. | glorybee.com
Beyond Toxics Promoters ($1,000-4,000)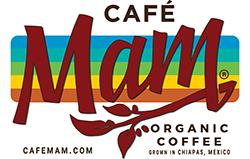 Café Mam (Eugene, OR)
Since 1990, Café Mam (say 'mom') has been committed to sourcing only Fair Trade, organic and shade-grown coffee from indigenous cooperatives. Café Mam coffee is grown by native Maya farmers living in the highlands of Chiapas, Mexico. The growers, primarily of the Mam, Tzetzal and Mochó peoples, are organized according to egalitarian democratic ideals that emphasize hard work, responsibility to the cooperative, and high standards. The cooperatives' programs provide countless benefits to outlying native communities. Royal Blue Organics donates 2% of Café Mam sales to nonprofit organizations dedicated to organic agriculture, social justice, and environmental causes.

Cameron & Company (Eugene, OR)
Christine Cameron has provided marketing and advertising expertise for Oregon businesses since 2005, founding Cameron & Company in 2009. She specializes in print marketing, print production management, events and marketing strategies with an eye towards cost efficiency. | cameronncompany.com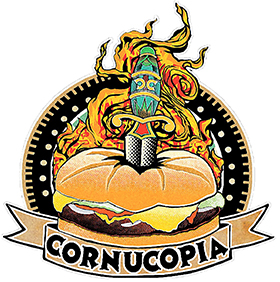 Cornucopia (Eugene, OR)
Voted Eugene's Favorite for years, Cornucopia is a local favorite with three unique locations serving the best in locally-sourced modern pub fare and craft beverages. The relaxed restaurant chain takes pride in using ingredients that are locally-sourced, antibiotic-free, and hormone-free. As a supportive community institution, Cornucopia has long held fundraisers for Beyond Toxics and a wealth of local causes, with a focus on schools and education, kids and youth organizations, art and culture, and environment and habitat issues. | Cornucopia.com
Garden Fever! (Portland, OR)
Since 2003, Garden Fever owners Lori and Richard Vollmer and their knowledgeable staff have offered unusually good prices at a lovely little Northeast Portland neighborhood nursery. Visitors will find a wonderfully curated collection of plants (including some adventurous ones) from Oregon and Washington nurseries along with a well-stocked hardware section. | gardenfever.com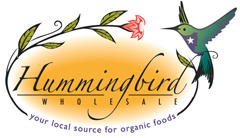 Hummingbird Wholesale (Eugene, OR)
Hummingbird Wholesale endeavors to serve people and the planet by providing the highest quality, most nutritious foods, grown as locally and sustainably as possible, to nourish the body, mind and soul. | hummingbirdwholesale.com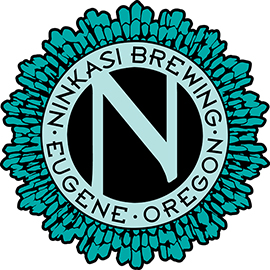 Ninkasi Brewing Company (Eugene, OR)
Established in 2006, Ninkasi Brewing Company has grown to become the nation's 35th largest craft brewer while staying true to its independent Eugene roots. Best known for hop-celebrating brews like Total Domination, Ninkasi offers a wide range of beers brewed year-round plus a handful of seasonal releases and special batch offerings. Community focus remains a core principle for the brewery, which prides itself on its sustainable operations. Ninkasi believes in helping others do good "by using beer as the liquid to bring people together" and donates to 501(c)3 non-profit organizations throughout every community where its beer is sold, supporting nonprofits in five core categories: animals, arts and music, equality, outdoors, and women. | https://ninkasibrewing.com/

PAE Consulting Engineers
Engineers have a reputation for complicating things. PAE Consulting Engineers – an Oregon-based firm with offices in Portland, Eugene and throughout the West Coast –like to keep it simple: "People and nature are our driving forces."
Internally, PAE's staff look out for each other and the spaces they occupy – inside and out. And the same applies to their work. PAE designs high-performing buildings that keep people comfortable, healthy, and productive inside, while restoring the natural world outside. The company supports Beyond Toxic's leadership for environmental and climate justice in Oregon. | https://www.pae-engineers.com/
Yogi Tea (Eugene, OR)
Founded over 30 years ago, Yogi Tea makes delicious, functional teas inspired by Yogi Bhajan's original Ayurvedic recipe, and have expanded its offerings to address specific needs with specialized herbal formulas blended for both delicious taste and healthful benefit. Yogi was founded on this belief and still uses the idea of using business to serve as its guiding principle: "Feel Good, Be Good, Do Good." More than just creating deliciously purposeful herbal tea blends, Yogi supports quality, sustainability and social responsibility on a local, national and global level. | yogiproducts.com
---
Beyond Toxics Supporters ($500-999)
bell+funk
Café Yumm
Cowfish
Down to Earth
Earth Day Oregon
HP Inc.
Oregon Insurance Lady
Organically Grown Company
Pearl Day Spa
Rainbow Valley Design and Construction
Silvan Ridge Winery
Smith Family Books
Julie Sonam, Broker at Hearthstone Real Estate
Sundance Natural Foods
Sweet Life Patisserie
Turning Point Center
Viking Braggot Company
---
Beyond Toxics Friends ($100-499)
Capella Market
Cox and Schmick Real Estate
Oakshire Brewing
Lifetime Tattoos
---
Dozens of businesses contribute percentage nights, in-kind goods and services to support Beyond Toxics, from donations to the Bee Jazzy Silent Auction to hosting Native Pollinator Conservation Day. Please give your patronage to these businesses, and be sure to mention how much you appreciate their support of Beyond Toxics!
---
To find out how your business can support our work and be listed on this page, please contact Ephraim Payne, Development and Events Director: 541-465-8860.
---
Won't you join us in imagining, and working for, a world beyond toxics?
Beyond Toxics is a 501(c)(3) non-profit organization and all contributions are fully tax-deductible. Please consider giving a gift of a Beyond Toxics membership to a friend or family member!