MONDAY – April 16th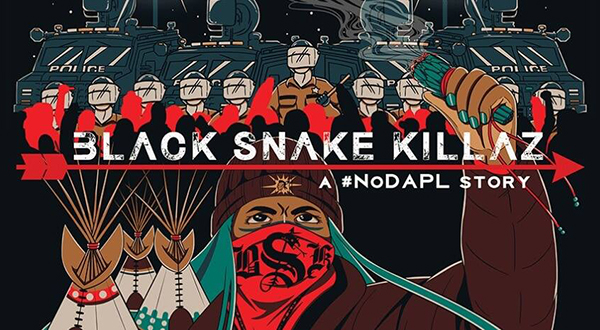 FREE MOVIE: Black Snake Killaz (more)
Hosted by Beyond Toxics
WHEN: Monday, April 16 at 5:30 PM – 8 PM
WHERE: Room 175 @ Knight Law School (1515 Agate St., Eugene, OR 97403) – google map
Come join our Earth Week Kick-Off event to learn about the NoDAPL resistance movement and the relevance to Oregonians fighting the Jordan Cove Pipeline in southern Oregon. The national mobilization against DAPL has brought many more people into active opposition of the Jordan Cove LNG project right here in our own state.
— The movie showing will be in room 175 at the Knight Law School
— FREE PIZZA!!
— Bring your own cup/bottle
TUESDAY – April 17th
Tree Walk w/ Friends of Trees, 5:30 pm, Meet at Trainsong Park. Bring water bottle and comfortable shoes for walking. All Ages Welcome.
WHERE: Trainsong Park-End of Edison St.
WEDNESDAY – April 18th
NOT JUST CLIMATE, BUT A JUST CLIMATE!
Panelists: Youth leading Juliana v. US lawsuit
WHERE: Campbell Community Center, 155 High St. in Eugene
Food provided from 5:30 to 6. Panel begins at 6 PM. All Ages Welcome.
THURSDAY – April 19th
FREE MOVIE "Beasts of the Southern Wild"
WHERE: NW Youth Corps, 2621 Augusta St. in Eugene | All Ages Welcome
5-7:30 PM
FRIDAY – April 20th
Breath of Fresh Air: An Environmental Justice Showcase
WHERE: Kesey Square in downtown Eugene (corner of Willamette & Broadway)
WHEN: Friday, April 20 | starts at 6 PM | Facebook event
DOWNLOAD the PDF flyer for Breath of Fresh Air
Live music by Chiefed, Not Applikable, The Invisible Arts Project, Angel Worriar and more. Featuring inspirational speakers State Sen. James Manning, Slug Queen Mija Marie, Mark Anthony Molina, local NAACP youth Sasha Stewart and more. Art show includes photography by Mimi Nolledo and paintings by Cecilia Sanchez. All Ages Welcome.
DONATE! Give what you can to support these local artists and get the Breath of Fresh Air poster by artist, River Hawkins!
FEATURED ARTISTS
Yolanda Gomez
Yolanda Gomez is a first generation Xicanx. Queer Femme, part time poet, performance artist, Arabish/Spanglish speaker, Xingona, activist, accomplice, writer. Daughter of Dionicio "Nicho" Gomez (pictured next to Yolanda below).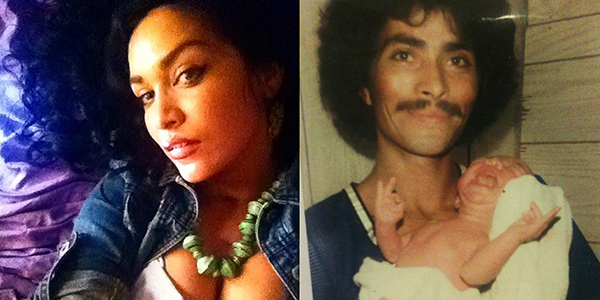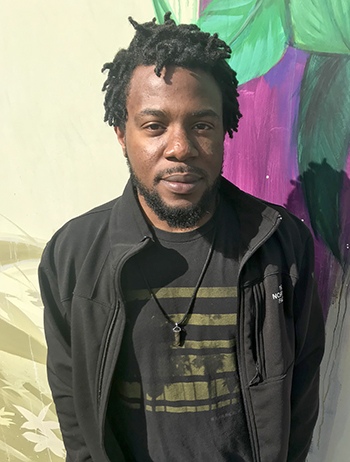 Marcus Holloway (M5)
Marcus Holloway (M5) is a poet/musician new to Eugene. M5 was raised in Georgia and served in the military for 10 years with 3 combat tours. He has lived in several countries until making his way to the west coast. Once arriving in Eugene, M5 has performed his poetry at multiple venues around the city including the "Love You Madly" series held by NAACP Eugene Springfield Oregon Unit 1119 at the Historic Mims House and placed in the Eugene Poetry Slam at Tsunami Books. He also has performed at music venues with the group: Not Applikable. M5's works reflect his experiences and progression throughout his youth, military service, politics, and his personal and spiritual evolution.
and
poet Stephen Logan
Mr. Logan if from Illinois and started writing poetry at the age of 25. He participated in a poetry team in Chicago called True Voices Chicago. He is new to Eugene and is a finalist in the Tsunami Books poetry slam coming this May. He looks to impact the world with poetry.
FEATURED SPEAKERS
State Senator James Manning
On December 23, 2016 James was appointed to the Oregon State Senate representing Senate District 7 (North and West Eugene, Santa Clara, and Junction City). Sen. Manning's committee assignments include: Senate Judiciary Committee, Joint Ways and Means Committee, Co-Chair of the subcommittee on General Government, Senate Conduct Committee, Senate General Government Accountability, Veterans and Emergency Preparedness, and the Conference Committee on HB 3283.
Senator Manning's professional and community service started as a state corrections officer, later a police officer, railroad special agent, and private investigator prior to enlisting into the United States Army in 1983. | MORE->>
Sasha Blue Stewart
Sasha is a 17-year old poet and activist, originally from Missouri. She is currently the Treasurer for the NAACP and is passionate about black rights, women's rights, LGBTQ+ rights, and human rights as a whole. Sasha has spoken at the Women's March and the MLK March and loves speaking in front of her community and having her voice heard. Poetry is her passion and it's one of the many ways that she expresses herself.

LIVE MUSIC!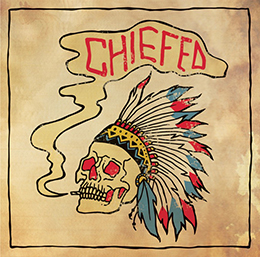 Chiefed
Chiefed is a four piece Northwest style reggae, hiphop and rock n' roll band, whose members are mainly from the Confederated Tribes of Siletz Indians. They are influenced by a variety of artists such as Sublime, The Rolling Stones, Steel Pulse, Katchafire and many more. Chiefed creates a unique flow of music representing who they are and where they came from. In November of 2017, Chiefed released their first album: Crooked EP.
ALSO featuring music by: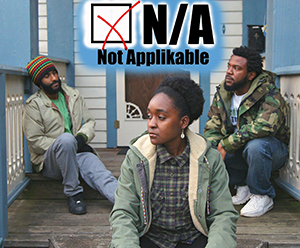 Not Applikable
Ratie – Vocals, J.RA – Vocals, M5 – Vocals
A soul, African, conscious hip hop trio with members originating from Zimbabwe, Oregon, Georgia with a new age/old school/new school vibe. N/A promotes spiritual evolution/wealth/growth and inspiration through music with a beautiful and positive message.

Angel Worriar
Angel Guerrero is a hip-hop Artist, musician, and a passionate man with many talents. Angel was born in Mexico City in 1985 in a family of only 2 older sibling and his parents. In 1991 Angel's family decided to take a risk and migrate to the U.S., where his parents split up, and Angel's journey and many challenges
would begin. Migrating to Oregon was their first and only stop. Angel's biggest influences would be his single mother, for working 2 jobs and providing for the family, as well as Julio Cesar Chavez, Martin Luther King Jr, Tupac Shakur and many other famous hip hop artist fighting for what they dreamed. It wasn't until 2012 when Angel became a Dreamer. In 2016 Angel became well known for his food, and now in 2018 Angel introduces himself as a hip hop artist and a new chapter in life begins.
and
The Invisible Arts Project
This event is an Earth Week collaboration of: Beyond Toxics, NAACP, Community Alliance Lane County, Coalition Against Environmental Racism, Northwest Youth Corps, Our Children's Trust, Our Future Alliance, Friends of Trees, GTFF EJ Caucus.
Want to get involved?
Artists from frontline communities and communities of color: if you identify as a member of one of these groups, this is a great chance to share your art!
Topics: environmental racism, social injustice, global warming and our relationship with nature and each other as a community.
Poets, singers, musicians, painters, photographers, this is for YOU! Youth are strongly encouraged to participate.
Questions? Contact Mysti Frost: mfrost@beyondtoxics.org | 541-465-8860
SATURDAY – April 21st
Pollinator Garden Work Party and Bike Tour on Fern Ridge Bike Path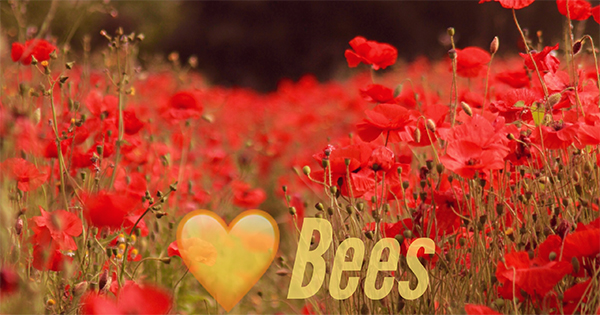 Schedule:
12:30-3:30 pm : Introduction & Pollinator Garden Work Party
WHERE: Churchill Community Garden behind Kennedy Middle School – 2200 Bailey Hill Rd, Eugene, Oregon 97405 (google map) – Tools, Snacks, Water & Instructions provided….
…then: 3:30-4 pm : Pollinator Bike Tour on Fern Ridge Bike Path
Help us create native pollinator habitat at the Churchill Community Garden behind Kennedy Middle School. We will help educate volunteers about native pollinators and their role in local food security and combating food deserts in low-income areas. We will spend time pulling weeds, building native bee boxes and signage, helping clean up the garden, performing general garden maintenance and upkeep.
The site is bike-friendly and we also plan to lead interested cyclists on a short pollinator tour through the West Eugene Wetlands afterward and discuss the natural history of this important ecosystem and end at Pints for Pollinators at Viking Braggot (see event below). Must bring a helmet to participate in group bike ride!
ALSO:
Third Annual Pints for Pollinators!
(Sponsored by Mountain Rose Herbs)
Music by Backroad Groove (instrumental, 3-piece jazz)
Viking Braggot will donate $1 per pint to Beyond Toxics' Save Oregon's Bees project.
WHAT: Third Annual Pints for Pollinators 2018 and Bee Trivia Contest!
WHEN: April 21, 2018 from 2 – 10 pm
WHERE: Viking Braggot Taproom, 520 Commercial St, Unit F, Eugene, OR 97402 (google map)
FOOD: Viking Braggot on-site kitchen menu includes pizza, pretzels, cheese plate, hummus plate
RAFFLE PRIZE: Mountain Rose Herbs gift basket
VIDEO: Pints for Pollinators 2018 @ Viking Braggot Taproom
Thanks to Doak Creek Native Plant Nursery for donating native plants as prizes for the winners of the Bee Trivia Contest.
SUNDAY – April 22nd
4/22 Earth Day Potluck: 3 – 6 PM | Mims House 330 High Street in Eugene. Music & Celebration. Bring a dish or beverage. All Ages Welcome.
---