Friday, February 5th, 2016 from 5:30-8:30 pm
We are sold out of tickets.

Thank you so much for your interest in supporting Beyond Toxics on our 15th Anniversary! On-line tickets are sold out, unless you previously RSVP'ed by email or phone with a staff member. If you haven't previously RSVP'ed we are happy to put your name on a waiting list – just email info@beyondtoxics.org. We will send you an email by 10AM on Friday if any spots open up.
There are more ways to celebrate with us!
Did you know that Shawn Donnille, former Board President and Co-Owner of Mountain Rose Herbs, is inviting everyone to help us celebrate "15 Years of Feisty" campaign work with a generous matching gift? Yes! Mountain Rose Herbs will match every dollar that is given during our Anniversary Week up to $3,000. Our fundraising theme is stopping aerial herbicide sprays over drinking water, salmon streams and rural homes.
Please consider helping us achieve this important statewide campaign! Only with your help can we meet our $6,000 goal. Don't forget – it's a matching donation! Make your contribution here. Thank you very much!
———————————————————————————–
Master of Ceremonies comedienne Leigh Anne Jasheway will have you laughing while you enjoy organic food catered by Alma, FREE Coconut Bliss ice cream and other desserts and local wines. LIVE auction! Special guest appearance from Activist Extraordinaire and Founder Mary O'Brien. | Download the flyer (PDF)
Enjoy live music performed by A Side of Beets with Halie Loren, featuring members of the Sugar Beets and bid for exciting packages in our Live Auction! So Sip, Savor and Support Beyond Toxics. We've planned a magical night of celebration — all that's missing is you!
WHAT: 15 Years of Feisty: An Anniversary Celebration for Beyond Toxics
WHEN: Friday, February 5, 2016 from 5:30 to 8:30 PM
WHERE: Capitello Wine Bar: 540 Charnelton St., Eugene OR 97401 (google maps)
COST: $30 / $35 at the door
We will be celebrating Beyond Toxics' visionary and feisty campaigns!
In our fifteen years, Beyond Toxics has fought to safeguard Oregon's environmental health. Over that time frame we have led a number of important statewide projects that guard Oregonians against harmful pollution such as field burning, ground water contamination and air pollution. With your support, we've accomplished significant legislative reforms built upon the vision of our supporters. Dynamic community engagement has always been central to our mission.
Let's celebrate what we have accomplished together!
We are sold out of tickets. Thanks for your interest in our work!
---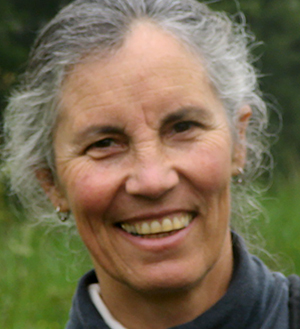 A little bit of history…
In the late 1990's Beyond Toxics' founders successfully passed the model Community Toxics Right to Know law in the city of Eugene (requires polluters to report their emissions to the Fire Marshall for posting on a public website). The local fight to pass a Community Toxics Right to Know law inspired Oregon's environmental leaders to form an organization dedicated to toxics use reduction and environmental justice. Beyond Toxics, originally Oregon Toxics Alliance, was founded in 2001.
Our original founders include Mary O'Brien (pictured at left), Anita Johnson, Michael Carrigan and Steve Johnson.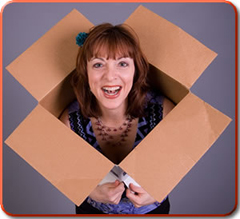 Special thanks to our emcee, Leigh Anne Jasheway (right), stand-up comic, stress management and humor expert, comedy writer, and comedy instructor/coach!
---
Fabulously Feisty Friends
Two Fabulously Feisty Friends community awards will be given to longtime community activists Ruth Koenig and Cary Thompson.
Ruth Koenig (left) was a participant in the 1964 Mississippi Summer Black Voter Registration Project and has lived an active life of solidarity and commitment to communities beset by violence, pollution and displacement.
Cary Thompson (right) is the founder of Helios Resource Network and has been a primary force, often behind the scenes, in many popular social justice and environmental programs for the greater Eugene area.
---
Take a peek at the AMAZING auction packages you'll be able to bid on…
Special thanks to our business sponsors
---
For more information, please call the Beyond Toxics office: 541-465-8860
or email: events@beyondtoxics.org.