JOIN US IN CELEBRATING BLACK HISTORY MONTH!
The observance of Black History Month* is not intended to indicate that Black history only deserves attention for a single month. We believe that Black history is a central part of the nation's history—despite often being ignored or erased. We suggest our friends and supporters consider ways they can show up for the Black community every day throughout the year.
NAACP BLOG: 28 WAYS TO CELEBRATE BLACK HISTORY MONTH
4 Black Environmentalists Who Changed the Environmental Movement
AN EXAMPLE OF OREGON'S UNIQUE BLACK HISTORY
The story of the quintessential Oregon logger is often shaped to match the stereotype of the bigger-than-life Paul Bunyon. The mythology is exemplified in the "Golden" Logger statue atop the Oregon State Capitol building in Salem. In reality, the history of our state's timber industry is more diverse than what appears in history books.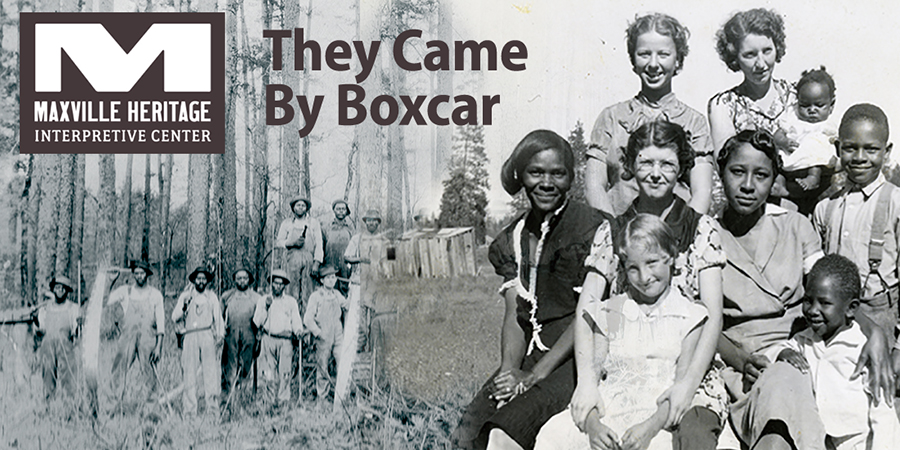 One organization in Oregon, Maxville Heritage Interpretive Center, located in Joseph, Oregon, led by Executive Director, Gwendolyn Trice, has been carefully gathering historical records, artifacts and photos from the early era of Oregon's timber culture. Their work highlights a unique and little-known part of Oregon's history and shows the enormous contributions of Black men, women and families in Oregon's history.
For an excellent summary of the work of the Maxwell Heritage Center and the video, They Came By Boxcar, see this recording of their gala from last Fall:
---
In honor of Black History Month, we have selected a few memorable quotes from Black Leaders from American History.
Frederick Douglass
Over 150 years ago, Frederick Douglass unrelentingly challenged slave-owners who were unwilling to engage in conversations with people advocating for freedom. Today we are still up against this mindset in the U.S, with many land-owners, corporations, and elected officials still unwilling to listen to the people most impacted by their exploitation and degradation of land and people. This Black History Month we are honoring the memories of Black leaders throughout history who have stood up against injustices even when it meant agitating. These leaders helped pave the path towards social and environmental justice and now its our turn to continue paving this path for future generations as well. All people are born free and equal in dignity and rights and require access to clean water, air and land. We promise to fight oppression and agitate whenever necessary. | MORE quotes by Frederick Douglass->>
---
Harriet Tubman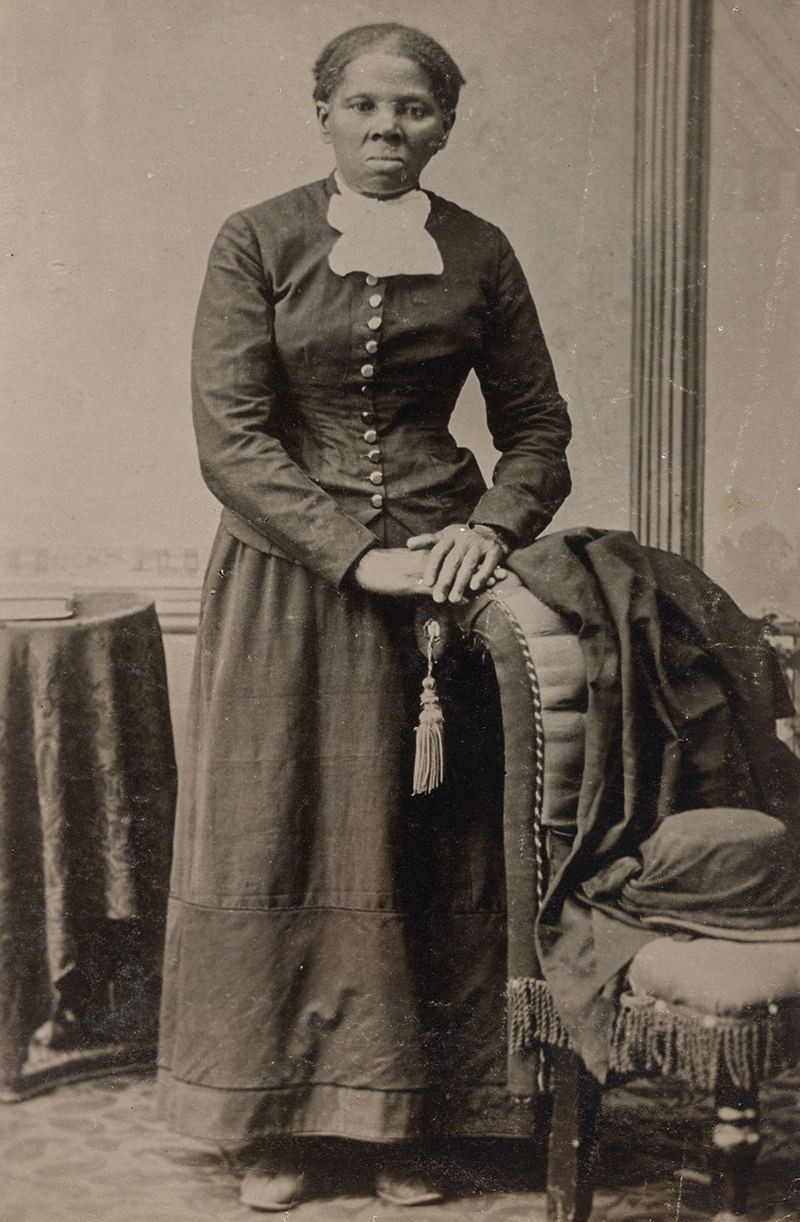 "Every great dream begins with a dreamer. Always remember, you have within you the strength, the patience, and the passion to reach for the stars to change the world." – Harriet Tubman
Harriet Tubman (born Araminta Ross, c. March 1822[1] – March 10, 1913) was an American abolitionist and political activist. Born into slavery, Tubman escaped and subsequently made some 13 missions to rescue approximately 70 enslaved people, including family and friends,[2] using the network of antislavery activists and safe houses known as the Underground Railroad. During the American Civil War, she served as an armed scout and spy for the Union Army. In her later years, Tubman was an activist in the movement for women's suffrage. – Source: wikipedia.org
https://en.wikipedia.org/wiki/HarrietTubman
MORE quotes from Harriet Tubman->>
---
Rev. Dr. Martin Luther King, Jr.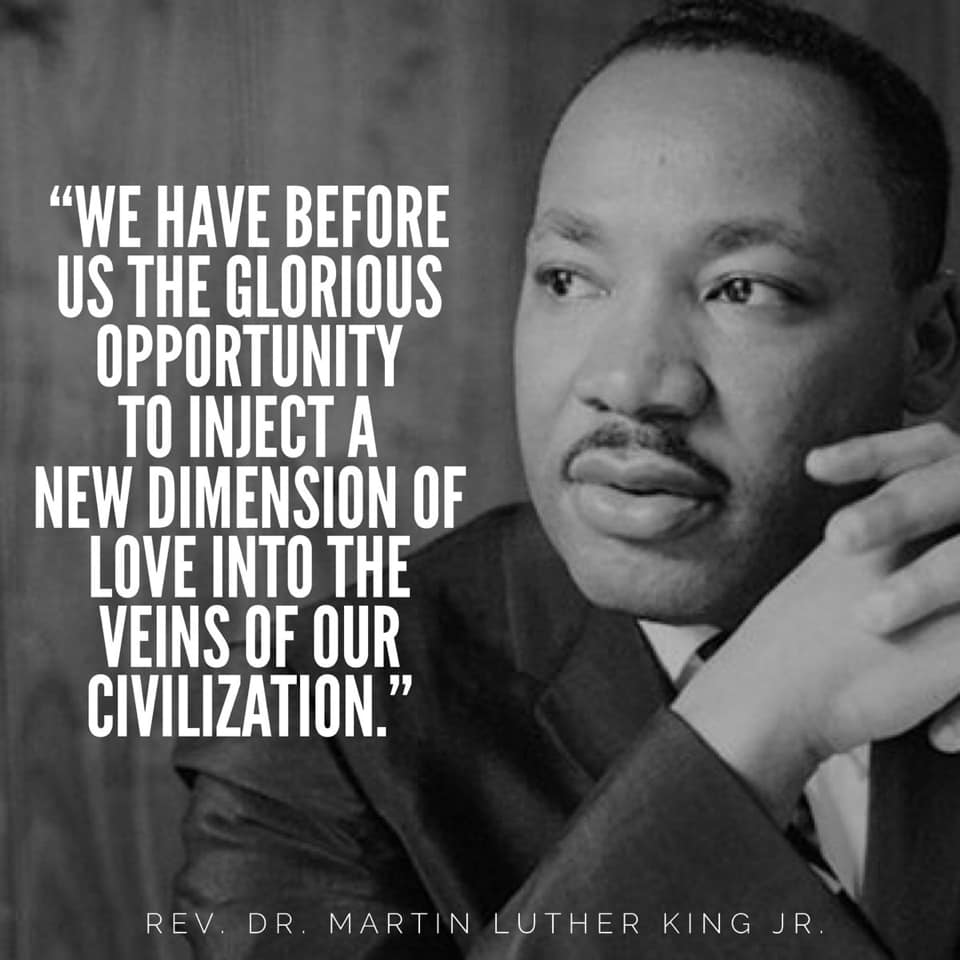 Martin Luther King Jr. (born Michael King Jr.; January 15, 1929 – April 4, 1968) was an American Baptist minister and activist who became the most visible spokesperson and leader in the Civil Rights Movement from 1955 until his assassination in 1968. King is best known for advancing civil rights through nonviolence and civil disobedience, inspired by his Christian beliefs and the nonviolent activism of Mahatma Gandhi. | MORE quotes from Dr. King->>
---
Rosa Parks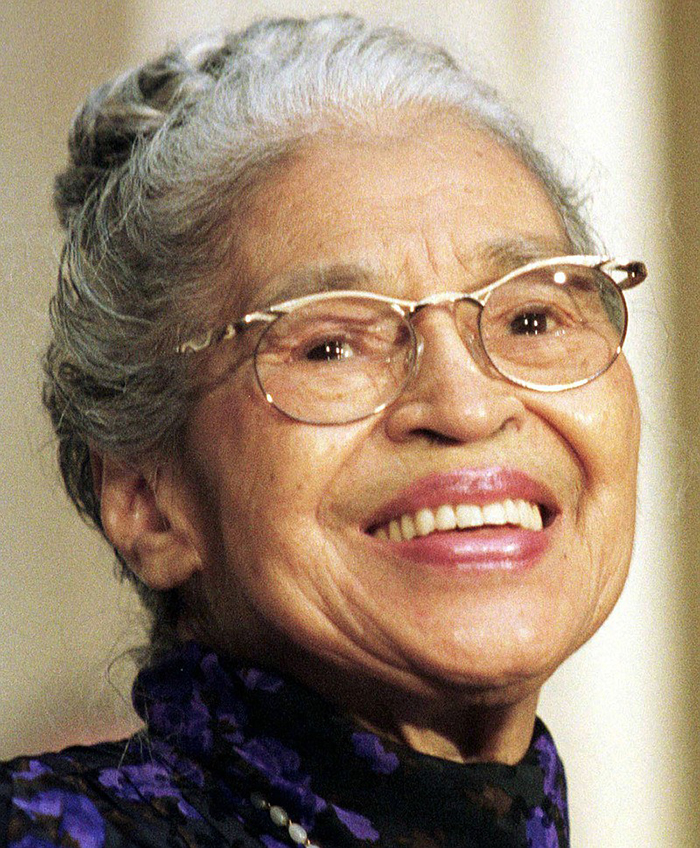 "Stand for something or you will fall for anything. Today's mighty oak is yesterday's nut that held its ground." – Rosa Parks
Rosa Louise McCauley Parks (February 4, 1913 – October 24, 2005) was an American activist in the civil rights movement best known for her pivotal role in the Montgomery bus boycott. The United States Congress has called her "the first lady of civil rights" and "the mother of the freedom movement".
On December 1, 1955, in Montgomery, Alabama, Parks rejected bus driver James F. Blake's order to vacate a row of four seats in the "colored" section in favor of a white passenger, once the "white" section was filled.
---
* February was officially declared as Black History Month in the US on a national level in 1976. The origins of the month can be traced to the establishment of Negro History Week, which was first observed in February 1926. The week was launched by African American scholar and Black Studies pioneer Carter G. Woodson and the organization he co-founded (now called the Association for the Study of African American Life and History).