Happy 50th Earth Day! We believe that the best way to protect the health of those we love, and our entire community, is to protect our planet. That's why environmental justice is so important to us. The pandemic of COVID-19 exposed the truth of environmental injustices. People of color have more underlying and serious health conditions, including heart disease, respiratory diseases such as asthma or chronic bronchitis and diabetes.
Read our two latest blogs:
Double Trouble – Climate Change and COVID-19
By Haley Case-Scott
and
COVID-19 virus reveals that environmental justice is a public health issue
By Lisa Arkin
Eugene Register-Guard (4/22/20):
Earth Day's 50th anniversary goes digital amid coronavirus pandemic, with virtual protests, video teach-ins and more
Please join us in celebrating and fighting to protect our planet!
Earth Week Fundraiser at Viking Braggot
Saturday, April 25th
WHAT: Viking Braggot will donate 15% percent of all delivery and carryout orders from the Southtowne Pub to Beyond Toxics!
WHEN: all day Saturday, April 25th, 2020
WHERE: Viking Braggot at the Southtowne Pub – 2490 Willamette St. in Eugene (google map)
If you put in an order on Saturday for a Sunday delivery, they will donate 15% of those orders to Beyond Toxics as well. Only their Southtowne Pub is offering to-go orders to be picked up. Please give them a call at the respective location during their operating hours and place an order for pick up. 541-515-6314.
Our friends at Viking Braggot suggest that you add a $15 donation to Beyond Toxics on top of your order and they'll deliver the donations to us. | MORE->>
---
Beyond Toxics recognizes these business partners for their
support of our work and for treating the earth well.
Cameron and Company
Christine Cameron has provided marketing and advertising expertise for Oregon businesses since 2005, founding Cameron & Company in 2009. She specializes in print marketing, print production management, events and marketing strategies with an eye towards cost efficiency.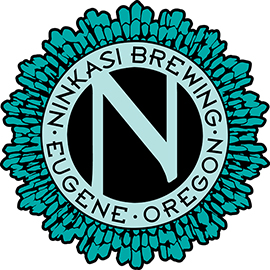 Ninkasi Brewing
Established in 2006, Ninkasi Brewing Company has grown to become the nation's 35th largest craft brewer while staying true to its independent Eugene roots. Best known for hop-celebrating brews like Total Domination, Ninkasi offers a wide range of beers brewed year-round plus a handful of seasonal releases and special batch offerings. Community focus remains a core principle for the brewery, which prides itself on its sustainable operations. Ninkasi believes in helping others do good "by using beer as the liquid to bring people together" and donates to 501(c)3 non-profit organizations (like Beyond Toxics) throughout every community where its beer is sold.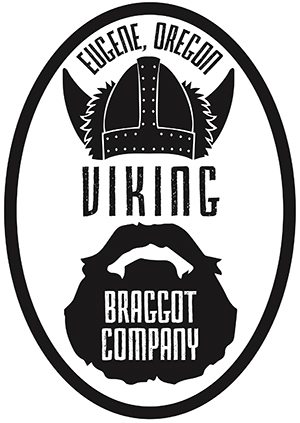 Viking Braggot
Small yet mighty, Viking Braggot Company is a unique craft brewery specializing in braggots, a beer-like beverage soaked in ancient Norse history. The braggot is It is one of the oldest fermented drinks, pioneered by the Vikings that takes elements of beer and fermented honey (or mead). Our pals at Viking Braggot combine their love for the planet and reliance on honey into passionate support for our Pollinator Protection Program, hosting an annual Pints for Pollinators fundraiser every Earth Week and various other events with Beyond Toxics. This year, instead of Pints for Pollinators, Viking Braggot will donate 15% of all orders from the Southtowne Pub to Beyond Toxics on Saturday, April 25.

Sundance Wine Cellars
Our friends at Sundance Wine Cellars boasts Oregon's largest selection of wine, with 5,000 different wines from around the world. Sundance focuses on Oregon's wines, especially Pinot Noir, with more than 500 locally made Pinots to choose from. Sundance's mission focuses on giving back to the community that supports long-established south Eugene business by contributing to local organizations, events and causes. Whenever possible, Sundance provides wholesome, organic, fair trade, locally made products.
Mahonia Vineyard
Special recognition is due for our friends at Mahonia Vineyard for always pushing ahead with environmentally responsible wine production and for being avid supporters of our work to protect people and land. Thank you for being part of the positive change our world needs!
Broadway Metro
Thank you, Broadway Metro for supporting us during Earth Day 2020 and helping us advance the goals of Earth Day! While our friends at the Metro have temporarily closed their doors to help safeguard staff and public health, they have launched a VIRTUAL CINEMA on their website where you can rent and watch new independent movies each week! They are also offering beverage and snack delivery for folks in the Eugene-Springfield area! Visit their virtual cinema at: https://broadwaymetro.com/now-playing
---
MORE RESOURCES  
An interview with Denis Hayes…
The 'Profoundly Radical' Message of Earth Day's First Organizer
NY Times – April 20,2020
————————————
In honor of Earth Day, Michael Moore is providing this documentary for free!
Michael Moore Presents: Planet of the Humans | Directed by Jeff Gibbs
——————————————
The Food Revolution Network presents: The Need To Grow
(register to watch free!)