June Gift Match Campaign
We Did It! Thank you so much! In June, our annual spring-summer fundraising campaign was the most success in our history. Mountain Rose Herbs generously supported the campaign with an offer to match up to $5,000 in gifts for the month. We received 67 gifts from members and donors, more than doubling our goal of funds raised from people like you who support our work to fight toxic pesticides and the multi-national chemical giants willing to poison our communities and the environment for corporate gain.
Bee Celebration
We worked with allies to bring the first ever Bee City Celebration to Eugene at the one-year anniversary of Eugene's official Bee City USA designation. Mayor Vinis and Senator Manning came out to voice their support for creating a bee-friendly city and protecting our native pollinators from pesticides and habitat destruction as well as keeping pollinator habitat in mind as our city continues to grow and expand to accommodate more people. BIG THANKS to our allies and sponsors who helped make this extraordinary event happen: GloryBee, City of Eugene Parks & Open Space Division, Lane County Audubon Society, Walama Restoration Project, The Xerces Society, Queen Bee Tattoo and Salon, Mountain Rose Herbs, The Bier Stein and Coconut Bliss. Photo above taken with Lucy Vinis, Lynne Fessenden and GloryBee at Alton Baker Park.
Bee Jazzy
We couldn't have asked for a more beautiful day to celebrate bees. Our sixth annual Bee Jazzy, a benefit to Save Oregon's Bees, co-hosted by Mountain Rose Herbs and GloryBee, once again broke attendance and fundraising records! BIG thanks to the more than 400 people who joined us for Halie Loren's scintillating jazz, a tantalizing silent auction supported by 81 generous local businesses and much more.
Chlorpyrifos Update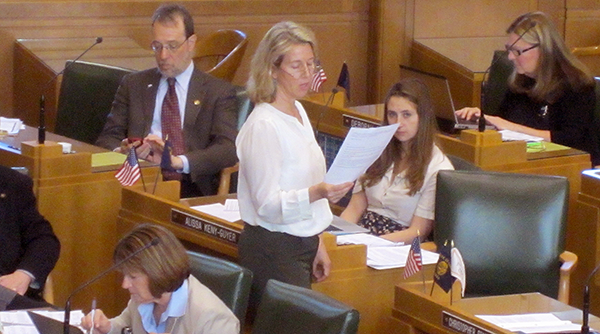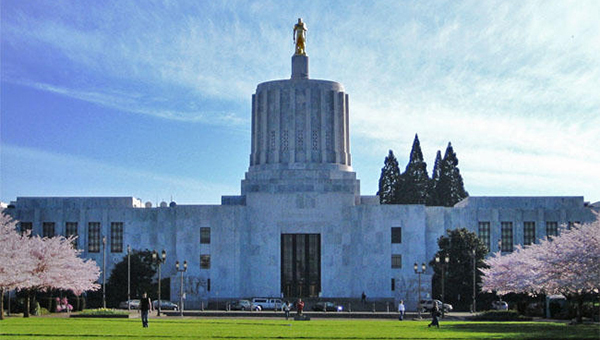 We were so close to success! Thank you for all the emails, phone calls, petitions and testimony you provided to demand legislative action to avert the dangers of chlorpyrifos and neonicotinoids!
Towards the end of the legislative session, our coalition's bill to ban chlorpyrifos got caught up in the bi-partisan rancor, Republican posturing and efforts to appease farming and Christmas tree farming interests. Anti-environmental interests ran out the clock. We remain firm in our commitment to ban chlorpyrifos and restrict neonicotinoids. We are already planning how to come back harder next year! | See The problem with chlorpyrifos for more details->>
Aerial Herbicide Sprays in State Forests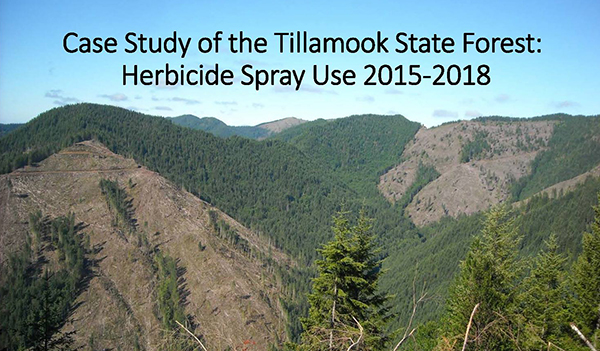 Beyond Toxics published our first section of a report on public dollars used to spray herbicide poisons in state forests. The data confirms that 70% of all herbicide use is aerial herbicide sprays of chemical concoctions and these are often carried out near drinking water sources, camp sites and hiking trails.
JH Baxter Hazardous Waste Clean Up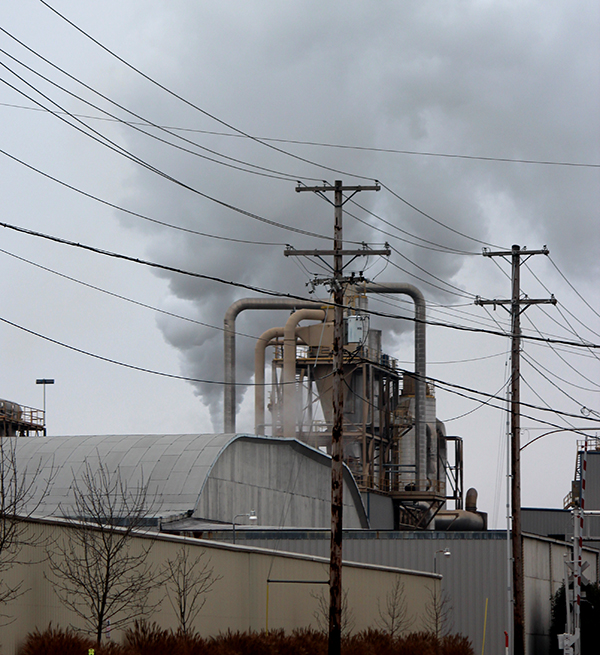 Beyond Toxics participated in a public hearing and worked with the Oregon DEQ to get the strongest possible environmental monitoring and cleanup plan to protect Bethel neighbors from the toxic groundwater plume and surface water contamination in the Roosevelt Blvd. and Elmira Rd. vicinity.
Zip Code Matters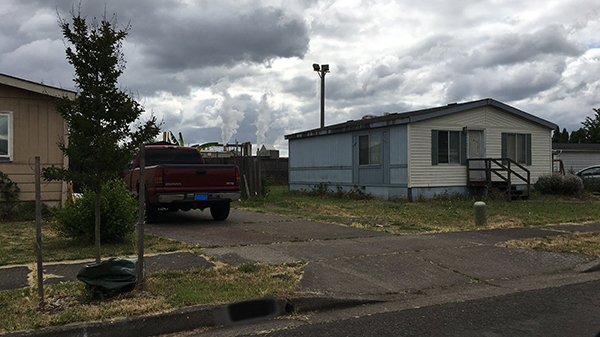 Lisa was invited to speak on a panel regarding environmental racism in West Eugene at Zip Code Matters, an event sponsored by Lane County Public Health, United Way and PeaceHealth. The audience, numbering over 200, was a diverse mix of community service providers, public health officials, non-profit administrators and educators.
UO Sustainability Fellows
Pablo, Krystal and Lisa were invited to host a West Eugene Environmental Justice tour for a dozen University of Oregon Sustainability Fellows, professors who are taking on special learning projects featuring cutting-edge sustainability topics in the next academic year. We took then on an abbreviated tour of sites exemplifying how vulnerable communities bear the brunt of environmental harm and a tour of the Beyond Toxics-Huerto de la Familia Pollinator Garden.
West Eugene Canvassing
Back in 2001, we conducted our first Environmental Justice Project in West Eugene. We started with a Bus Tour and a survey in order to highlight the environmental racism in Eugene. Now it is 2019 and the same industries are still polluting and the same health problems are still there. We are organizing and canvassing again in West Eugene building community trust in order to educate and work with the community in West Eugene. Our city can and should do better to protect the health of all its residents.
Science Pub
We partnered with the Walama Restoration Project to educate and train local people on how to engage with the Monarch Butterfly Monitoring Citizen Science Project to map and document monarch breeding sites in the western Cascades in efforts to locate and protect monarch breeding habitat in Oregon.
Garden Fever! Pollinator Week Kick-Off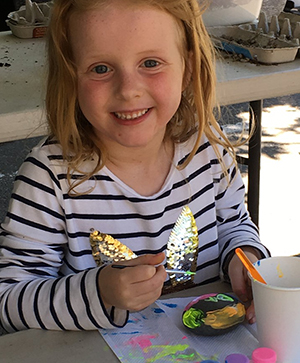 Garden Fever invited us to Portland to create fun, kid-friendly activities to enhance backyard pollinator habitats and educate locals about bee friendly gardening techniques to kick off National Pollinators Week. We decorated garden rocks and crafted pollinator-friendly seed bombs with local gardeners and bee-enthusiasts.
Just Transition
Learning more about the framework and principles of a Just Transition. This framework helps us build power and shift the narrative of our communities. Just Transition helps us understand we are in a moment of time where we are in an ecological crisis build upon an extractive economy that depletes our resources and devalues our labor. We are in a moment in time where front line communities are building power, changing the narrative and envisioning a regenerative economy that's built upon the well being of people and the planet. We don't have time to waste.