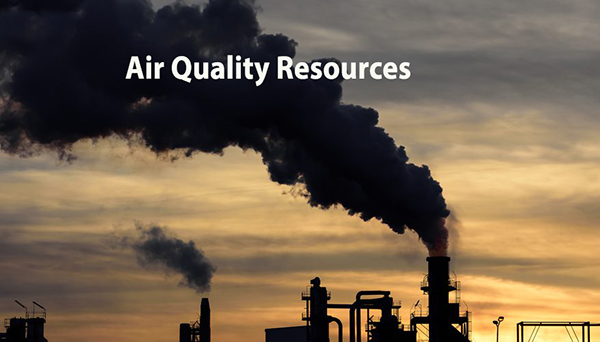 List of Resources for the Beyond Toxics Aug. 5th Webinar: A Right To Clean Air
(REGISTER TODAY)
"The Need for a Tighter Particulate-Matter Air-Quality Standard". June 10, 2020. New England Journal of Medicine.: This report was developed by the Nongovernmental Independent Particulate Matter Review Panel, formerly known as the EPA Clean Air Scientific Advisory Committee Particulate Matter (PM) Review Panel that was formed in 2015 and dissolved in 2018 by the Trump administration. https://www.nejm.org/doi/full/10.1056/NEJMsb2011009.  
Wildfire smoke and COVID-19 compound respiratory threats this summer. By Erik Neumann. July 27, 2020. OPB. "Many of the same people who are at high risk for COVID-19 are also at elevated risk for smoke exposure – seniors, pregnant women, and people with pre-existing health conditions." Click the link to learn more about what an Oregon city is doing to help their communities adapt to wildfire smoke and air pollution: https://www.opb.org/news/article/wildfire-smoke-and-covid-19-compound-respiratory-threats-in-southern-oregon-this-summer/
Exposure to air pollution and COVID-19 mortality in the United States. Xiao Wu, Rachel C. Nethery, Benjamin M. Sabath, Danielle Braun, Francesca Dominici. medRxiv 2020.04.05.20054502; https://projects.iq.harvard.edu/covid-pm. Harvard University recently released an analysis of the connection between long-term exposure to air pollution and COVID-19 mortality in the United States. The data collected in this study are constantly evolving, and take many factors into account such as social distancing policies and population age distribution. This study has shown that a "small increase in long-term exposure to PM2.5 leads to a large increase in the COVID-19 death rate." If you are interested in learning more about related studies on the connection between Air Pollution and COVID-19, click here.
CDC, National Institute for Occupational Safety and Health (NIOSH). Impact of Climate on Workers. The CDC NIOSH highlights that air pollution is one example of a climate related occupational hazard. "For worker populations such as migrant workers and day laborers who may have inadequate housing or other social and economic constraints, the adverse health effects of exposure to climate-related hazards in the workplace could be exacerbated by exposure to similar hazards in the home." 
Health effects such as heart disease, respiratory diseases, and allergic disorders have also been caused and will be exacerbated by climate change and air pollution. Worksite location and long-term exposure to air pollution and extreme weather conditions may negatively affect outdoor & farm workers. Learn more about workplace safety and health topics here: https://www.cdc.gov/niosh/index.htm
INDOOR AIR QUALITY Reports
Environmental Work Group (EWG) User-Friendly Resource for a Healthier, Greener Home Released Today. (Released in 2017). This online guide focuses on creating a healthier home without the use of toxic chemicals that contribute to negative indoor air quality. https://www.ewg.org/release/breathe-safer-indoor-air-ewg-s-healthy-living-home-guide
EWG Top Tips for Better Air Quality. This tip sheet advises adults and children to watch out for these common problems that decrease air quality:
Traffic Pollution
Mold and Mildew
Secondhand Smoke
A few quick tips on how to improve your air quality indoors and outside
How to Improve Air Quality at your Child's School. November 27, 2017. EWG's Children's Health Initiative. Children are especially vulnerable to bad quality, due in part to their developing lungs. In 2017 "…the EPA reports that half of 115,000 schools in the United States have problems linked to indoor air quality." EWG developed this resource to provide parents and teachers the tools to help children breathe easier.
---

MORE…
Live in West Eugene? Let us know what it's like for you to live near the JH Baxter factory and share your air pollution story!
BLOGS
A right to clean air By Lisa Arkin – December 20, 2019
COVID-19 virus reveals that environmental justice is a public health issue
By Lisa Arkin – April 17, 2020
Free to breathe and thrive
By Bianca Ballará – March 24, 2020
Double Trouble – Climate Change and COVID-19
By Haley Case-Scott – April 21, 2020
Beyond Toxics BLOGS on Air Pollution->>
————————