Welcome to the Beyond Toxics Environmental Community Health Survey.
Bienvenidos a la Encuesta de Salud Ambiental de Beyond Toxics
The survey is for Lane County residents only. Please take the survey once per household if you live in this area.
Esta encuesta es solo para residentes del condado de LANE. Por Favor tome solo una encuesta por vivienda si vive en esta area.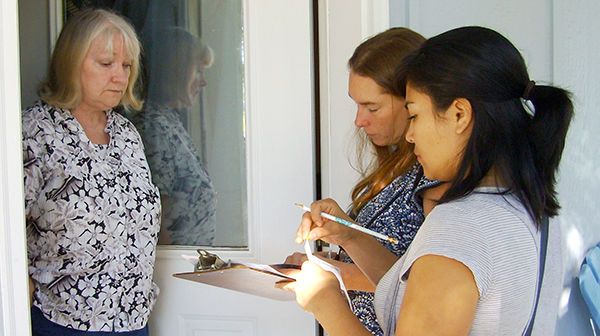 This survey takes approximately 7-10 minutes to complete. To take the survey, please click on one of the two buttons below. Your answers will only be seen by Beyond Toxics staff. Your individual answers will not be shared with the public.
Esta encuesta toma de 7 a 10 minutos para completar. Para tomar la encuesta, por favor oprima el enlace abajo. Sus respuestas seran vistas solo por empleados de Beyond Toxics y seran anonimo. Respuestas individuales no seran compartidas con el publico.
We will be canvassing in West Eugene. If you are interested in volunteering for this project, please fill in the form below. We will contact you with the canvassing dates and times. Volunteer training will be provided prior to each canvassing date. We hope to see you there.
Estaremos tocando puertas en West Eugene para compartir la encuensta. Si le interesa ser voluntario/a para este proyecto, por favor llene el formulario abajo. Le contactaremos con fechas y horas para salir a solicitar encuestas. Entrenamiento para voluntarios seran proveidos antes de cada fecha que saldremos a tocar puertas. ¡Esperamos verlos alli!
---