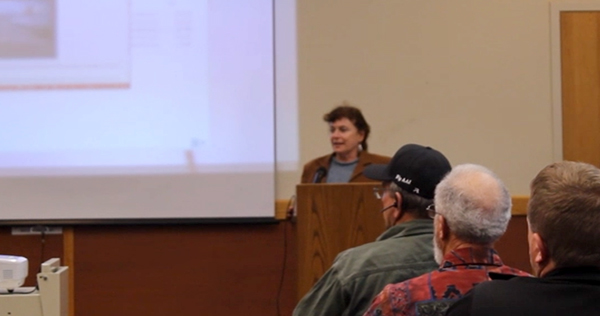 See the 5 presentations from the April 8th, 2015 Town Hall in Roseburg, Oregon: "Forestry, Herbicides and Health" co-hosted by Beyond Toxics and Umpqua Watersheds, Inc.
Presentation 1:  The Practice of Aerial Spraying On Industrialized Forest Lands with Lisa Arkin, Executive Director, Beyond Toxics (20 min.)
Presentation 2: Drift from Aerial Spray with Chris Rusch, South Umpqua Rural Community Partnership (15 min.)
Presentation 3: Oregon's Forest Economy, For This and Future Generations with Ernie Niemi, Natural Resource Economic Researcher (26 min.)
Presentation 4 with Scott Swearingen, Oregon Dept. Forestry (25 min.)
Presentation 5 with Dave Farrer, Oregon Health Authority (Last 8 min. only)
---
MORE about our Forestry Pesticides project–>>
---
Won't you join us in imagining, and working for, a world beyond toxics?
Beyond Toxics is a 501(c)(3) non-profit organization and all contributions are fully tax-deductible. Please consider giving a gift of a Beyond Toxics membership to a friend or family member!