Events
Learn more about events Beyond Toxics hosts or sponsors!
June 10th: Join us for the We Are Bethel Celebration
featuring a
Soil Screening, Health, Outreach, and Partnership Workshop!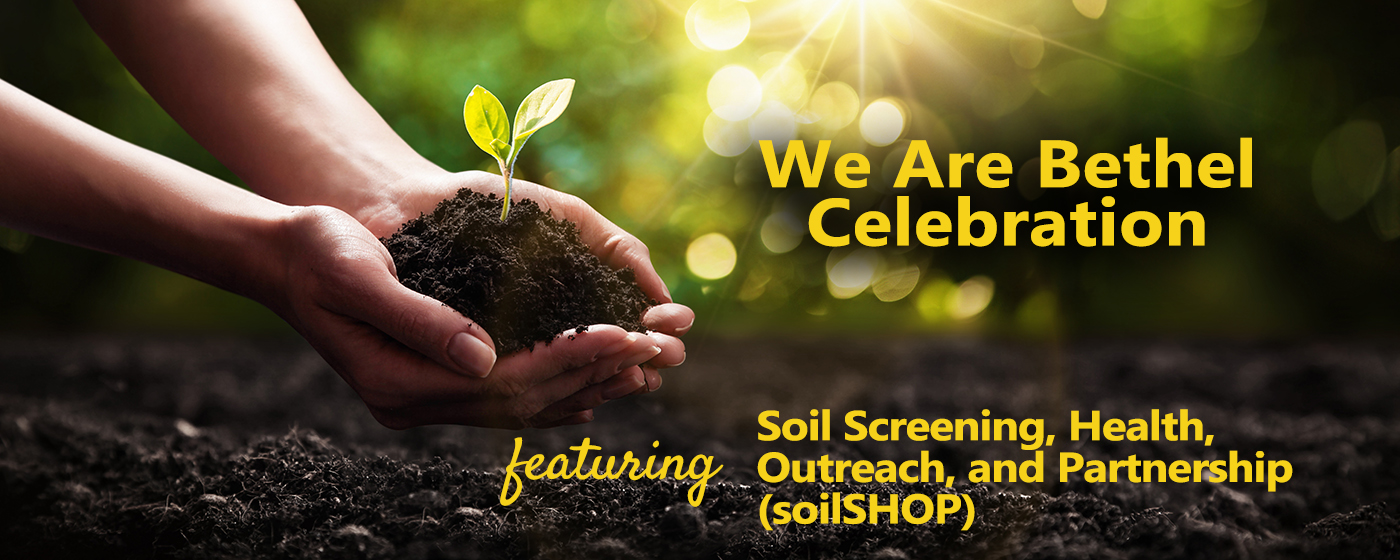 WHAT: We Are Bethel Celebration, featuring a Soil Screening, Health, Outreach, and Partnership (soilSHOP) Workshop! - Bring a soil sample!
WHEN: Saturday, June 10th (12-4pm)
WHERE: Peterson Barn: 870 Berntzen Rd, Eugene, OR 97402 (google map)
NOTE: this screen is for heavy metals only, not dioxin.
Starting a garden this spring?
Whether you are an urban farmer, weekend gardener or growing plants outside of your apartment window, it is important to know what is in your soil. Bring a soil sample to the We Are Bethel celebration on June 10th (12-4pm) for FREE lead screening and same-day results provided by Oregon Health Authority*. Prepare at least 2 cups of dry soil sampled from your yard, play area or garden. Soil must be dry before the event and placed in clear plastic baggies.
Soil Screening, Health, Outreach, and Partnership (soilSHOP) events provide community members with free lead screening of soil gathered from their gardens or outdoor play area(s). Participants receive screening results on the same day. Health educators provide one-on-one consultation with participants about their specific soil results.
Through soilSHOPs, the Environmental Health Assessment Program provides health education and outreach to help people learn if their soil is contaminated and how to reduce exposures.
* OHA will also provide:
· One-on-one health education
· Information on safe gardening practices
· Ways to avoid metal exposure for the whole family
-----------------------------------------------------
* OHA is only able to screen dry soil for lead at this event. Screening cannot identify sources of lead and can only detect lead at the point where the sample was taken, rather than an entire area. This method is not as accurate as laboratory analysis and should not be used to make public health or legal decisions.
---
June 11th Pollinator Protectors Workshop!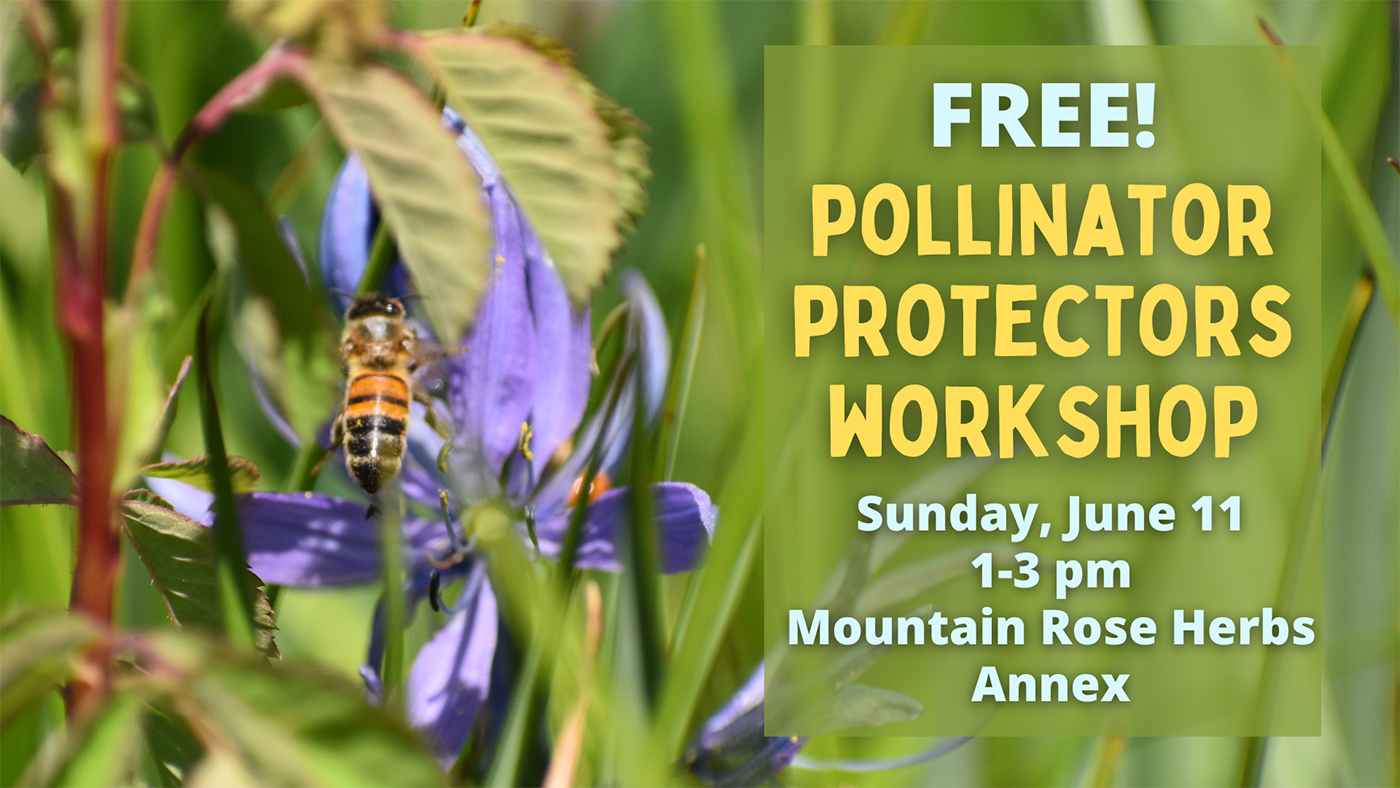 WHAT: Pollinator Protectors Workshop; open-house style, come and go as you please, while supplies last
WHEN: Sunday, June 11th from 1-3 PM
WHERE: Mountain Rose Annex
COST: Suggested donations $5 to cover the cost of supplies
Join Beyond Toxics staff members to learn about native bees! Do-it-yourself projects include creating a bee house, bee watering station, wildflower seed bombs, and herbal sachets. Let's help our pollinators find water and shelter this summer so they can help us grow the fruits and veggies that we love! All ages are welcome, projects are supported DIY, first-come, first served while supplies last. Suggested donations $5 to cover the cost of supplies. While you're here, purchase your tickets to Bee Jazzy, an evening of live jazz music at Silvan Ridge Winery which supports our Save Oregon's Bees campaign.
DIY stations will be led by Beyond Toxics staff, interns and board members, including Pesticide Program Manager Jennifer Eisele and Regenerative Ecosystems expert Krystal Abrams.
---
June 22nd, 2023 @ Silvan Ridge Winery
---
Let's Beat The Summer Heat & Smoke: Just Transition Workshop
Sunday, June 25th
WHAT: Air Quality and Heat Workshop
WHERE: Hilyard Community Center, 2580 Hilyard St, Eugene, OR 97405
WHEN: Sunday June 25th, 3 - 4:30 PM
REGISTER: https://forms.gle/LVsRMTbapDJoouZx5
You are invited to participate in a workshop about how to protect yourself from the summer heat & smoke. It will be held primarily for BIPOC and low-income community members and hosted by Beyond Toxics, NAACP, and Fossil Free Eugene. Participants will be provided with information on air pollution, both from wildfire smoke and indoor air pollution from gas appliances to make sure that folks have the tools they need to stay healthy and cool this summer.
We will have two presenters: Jocelyn Wensel is a Medical Student and the Health Workforce Development Program Coordinator at the NAACPand David De La Torre, the Healthy Climate Program Director for the Oregon Physicians for Social Responsibility.
Participants will receive a $30 stipend for their time and participation.
After the presentations, we will do a hands-on DIY workshop to create either a swamp cooler or an air purifier that everyone can take home with them thanks to our local partners BRING Recycling.
---