SAVE THE DATE … Dec. 19, 2019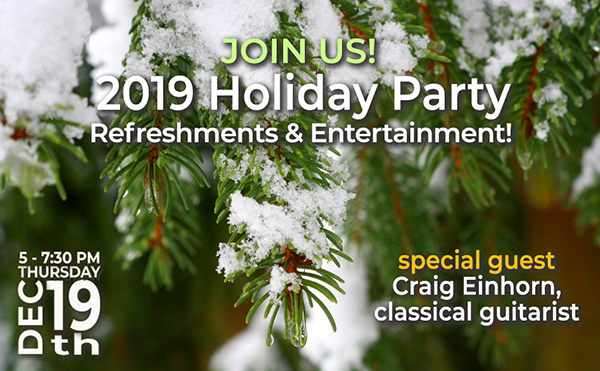 Please save this date for a special holiday gathering of friends
and supporters (like you!) at the Beyond Toxics office:
Thursday, December 19th!
WHAT: BEYOND TOXICS Holiday Party – featuring the music of classical guitarist, Craig Einhorn
WHEN: Thursday, Dec. 19th from 5 to 7:30 PM
WHERE: The Beyond Toxics office at the Mahonia Building, 120 Shelton McMurphey Blvd., Suite 280, Eugene, OR 97401 (google map)
ALSO…Sign on, in person, to our lobby letter to the state IPM coordinator!
OSU created a list of "approved" pesticides on school grounds that includes many herbicides with ingredients that are dangerous to children. Please sign on to our letter to Katie Murray, OSU State IPM Coordinator to assure that children are safe from pesticide exposure.
---
SAVE THE DATE! Jan. 25, 2020
WHAT: West Eugene Community Meeting to discuss air pollution concerns of residents of West Eugene neighborhoods. Come and share your stories with Beyond Toxics and the community!
WHEN: Saturday, January 25, 2020 from 5 -7 pm
WHERE: Petersen Barn Community Center – 870 Berntzen Rd., Eugene, OR 97402 (google map)
Food, beverages, kid's corner and free drawing.
---
SAVE THE DATES … April 17-19, 2020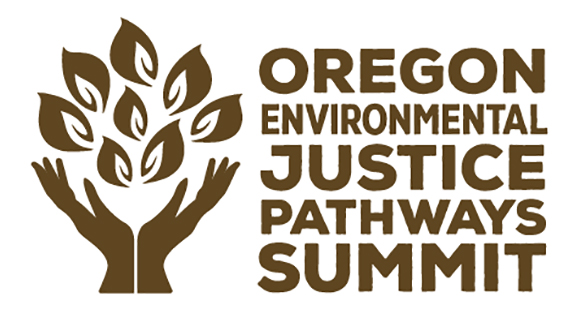 PLEASE JOIN US…
What: Environmental Justice Pathways Summit
Where: University of Oregon, Eugene, Oregon
When: April 17-19, 2020
Who: Frontline Communities, Oregon Tribes, Decision Makers, Students, Scholars.
Keynote speaker Dr. Mustafa Santiago Ali, VP of Environmental Justice at National Wildlife Federation, is a thought-leader, strategist, policymaker and activist committed to the fight for environmental justice and economic equity. Dr. Ali worked at the U.S. Environmental Protection Agency (EPA) for 24 years. At the EPA, Mustafa served as the Assistant Associate Administrator for Environmental Justice and Senior Advisor for Environmental Justice and Community Revitalization. Dr. Ali has elevated environmental justice issues and worked across federal agencies to strengthen environmental justice policies, programs and initiatives.
Find out more–>>
Register TODAY!
---
Won't you join us in imagining, and working for, a world beyond toxics?
Beyond Toxics is a 501(c)(3) non-profit organization and all contributions are fully tax-deductible. Please consider giving a gift of a Beyond Toxics membership to a friend or family member!
---