June 2nd @ 6pm PST
and
August 17th @ 6pm PST
WHAT: Environment & Perinatal Health Equity Series, hosted by Nurturely and Beyond Toxics
WHEN: Thursday, June 2nd @ 6pm PST and Wednesday, August 17th @ 6pm PST
WHERE: online zoom conference; advanced registration required
COST: Free
MORE: https://nurturely.org/planet/
Download the poster (PDF)
June 4th @ 9 am to Noon
The Eugene Green Home Tour - Virtual

June 4th, 9am-noon
Free and bilingual (English/Spanish)
Learn what Eugene area neighbors are doing with their homes and yards to combat climate change, improve air quality, generate clean energy, and move towards a safer, healthier, greener future.
The Green Home Tour will take a virtual visit to 7 homes and gardens in Eugene and Springfield. You'll learn about their efficient heat pump heating and cooling systems, heat pump water heaters, heat pump dryer, induction cooktops, natural plasters, solar panels, electric cars, organic gardens, rainwater catchment, backyard bees, ducks, and more!
Also included are short presentations by experts and live Q&A about solar panels, health impacts of gas stoves, and electric cars.
This event is free and bilingual (English/Spanish).
The Eugene Green Home Tour is a project of 350 Eugene
Co-sponsored by Beyond Toxics, 350Eugene, BRING Recycling, Fossil Free Eugene, Eugene Sustainability Commission, Morganic Roots Eco Firm, Sierra Club-Many Rivers Group
---
SAVE THE DATE
The 8th Annual Bee Jazzy Celebration
Tickets available SOON!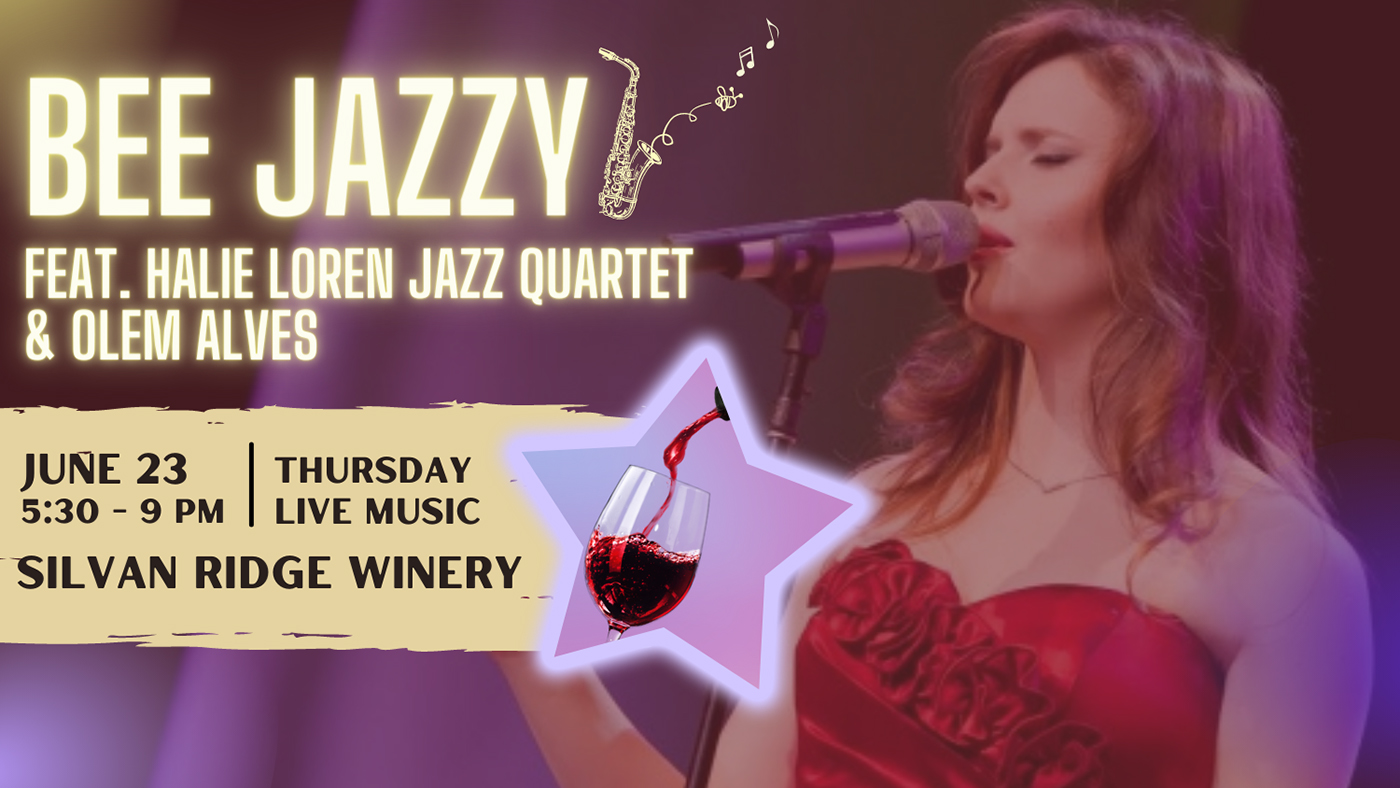 Mark your calendars for Thursday, June 23rd for a LIVE, in-person 8th Annual Bee Jazzy, a benefit to Save Oregon's Bees.
The leading lady of Oregon jazz, Halie Loren and her Jazz Quartet* will entertain you with their unique sound. Opening for Halie will be Olem Alves.
Each ticket to the event includes a glass of wine from one of Lane County's best vintners, Silvan Ridge Winery!
WHAT: 8th Annual Bee Jazzy Celebration
WHEN: Thursday, June 23rd, 2022 from 5:30 to 9 PM
WHERE: Silvan Ridge Winery (google map)
MUSIC: Live music, featuring The Halie Loren Jazz Quartet* with Olem Alves opening
This year will feature the return of a LIVE silent auction, featuring all the exciting items you've come to expect from this fun annual event!
TICKETS will be available for sale soon. Stay tuned for more information on this page.
Questions? Feel free to call our office: 541-465-8860 or email us.
* Performers for The Halie Loren Jazz Quartet:
Halie Loren - Vocals
Matt Treder - Piano/Backup Vocals
Sean Peterson - Bass
Ryan Biesack - Drums
Sponsored by Mountain Rose Herbs and GloryBee.
Find out MORE->>
Supporters:
---
Fsponsor logos here
Saturday, June 25th from 9:30 am - 2 pm
Lane County Climate Resilient Strategies Workshop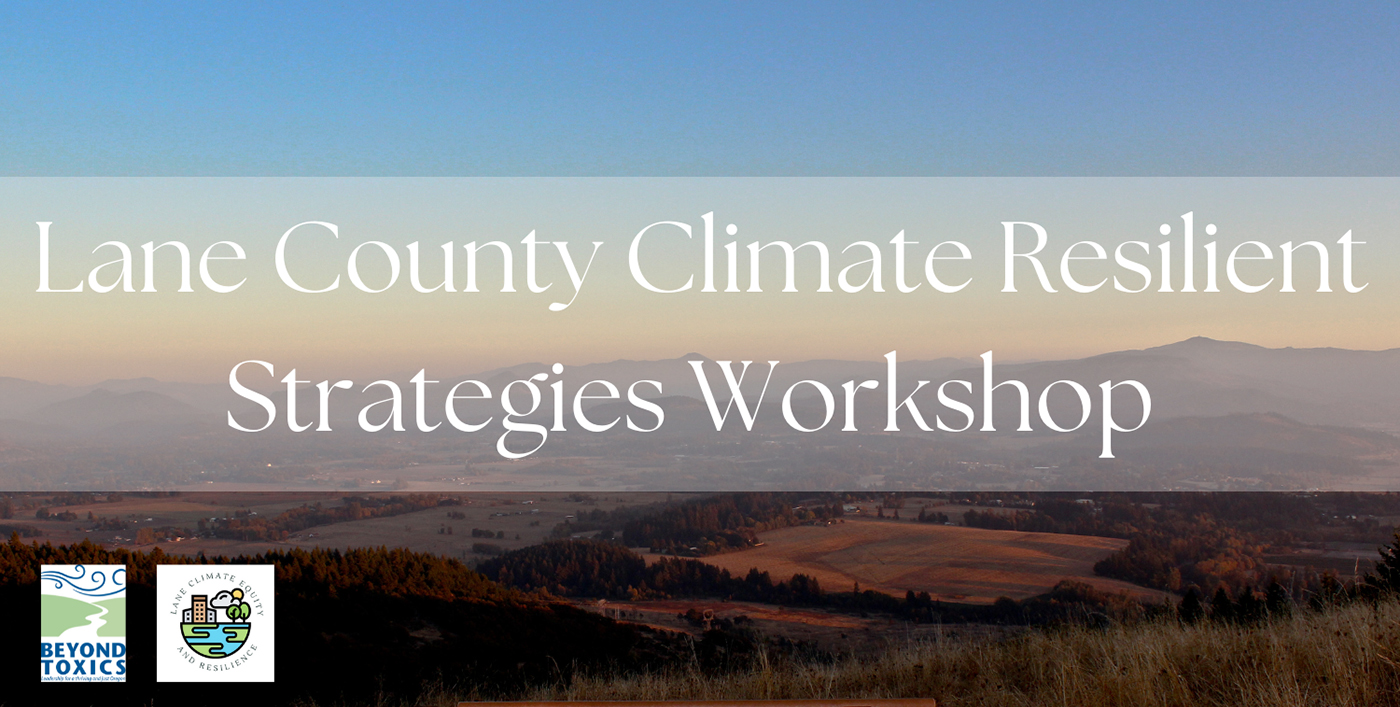 Join us to get involved in local climate resilience planning efforts for Lane County!
WHAT: In-person Climate Resilience Strategies Workshop
WHEN: Saturday, June 25th from 9:30 am - 2 pm.
WHERE: Hilyard Community Center: 2580 Hilyard St, Eugene, OR 97405. (google map)
REGISTER: https://forms.gle/zE9BirNjhTSiLz688
A modest stipend will be available for every workshop attendee who takes the time to participate in this event. | Lunch will be provided, Please RSVP in order for us to get an accurate headcount.
QUESTIONS?
Contact Paige Hopkins at phopkins@beyondtoxics.org or (541) 543-2454.
COMING SOON...
The 2022 Beauty of the Bee Photo Contest
Start taking lovely bee photos this spring and gather together your best!
Last year's first place photo by Patricia Edmonds