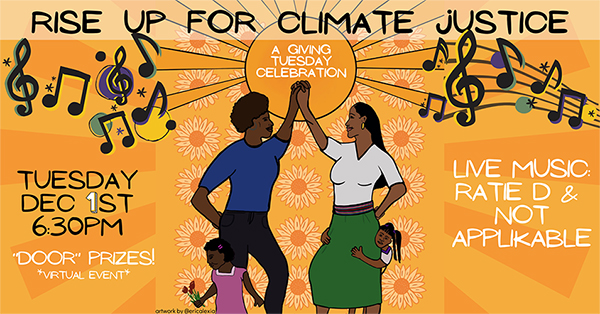 Join us on Tuesday, December 1st at 6:30 pm for an uplifting virtual membership meeting to learn about our exciting new opportunities to lead Oregon on a path to climate justice. The event, Rise Up for Climate Justice: A Giving Tuesday Celebration, includes the premiere of a new short video, introductions of new staff members and live music by Ratie D and Sage Crow. 
We'll be giving away great door prizes, including Oregon-grown organic wine and gift certificates to local businesses and restaurants. We will also announce a generous gift match campaign with Mountain Rose Herbs.
WHAT: Rise Up for Climate Justice: A Giving Tuesday Celebration
WHEN: Tuesday, December 1, 2020 – begins at 6:30 PM
WHERE: Virtual online party via zoom
REGISTRATION is required to get the link to attend.
Don't miss this opportunity to meet the staff and board, have FUN and be inspired for the exciting projects and initiatives we have planned for 2021!
Don't miss the INSPIRING music of Ratie and Sage Crow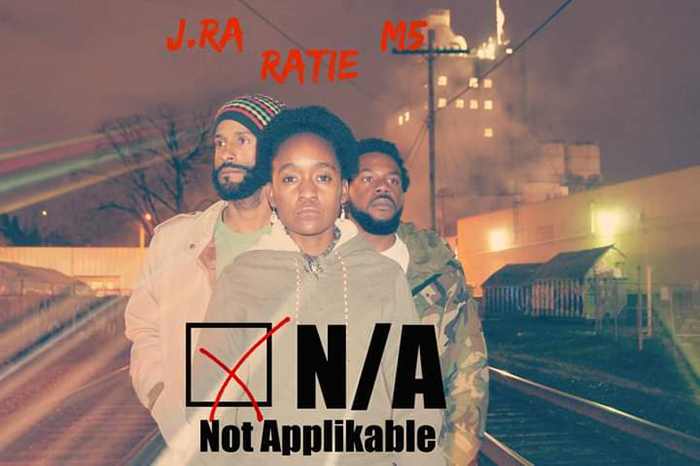 See a sample clip from a hip-hop concert…with Ratie and Sage Crow – click on the image below:
---
Beyond Toxics, as part of the Oregon Just Transition Alliance, is recruiting folks in the Eugene/Springfield area to apply for the Energy Justice Leadership Institute, to build leadership in communities that are impacted most by our energy system and influence our policies. This training will run December 2020 through the end of June. This is a stipend opportunity for our communities to meaningfully engage in our energy system and to help move policy forward.
The Energy Justice Leadership Institute will create space for participants to learn together, share experiences, and shape our energy policy to ensure that it truly serves communities that are most impacted by our energy system.
Interested in applying? Please fill out your application at this link. The application deadline is Nov. 22nd. If you have any questions or need support filling out your application please contact Ana Molina at amolina@beyondtoxics.org or call our office at (541) 465-8860.
For more information or to apply: https://www.ojta.org/blog/apply-to-ejli
5-week EJLI Learning Series:
WEEK 1 (12/3): Energy and You
WEEK 2 (12/10): Where Does Energy Come From?
WEEK 3 (12/17): Who Controls Energy?
WEEK 4 (1/7): Visions for Energy Future
WEEK 5 (1/14): Next Steps
See more about Wildfire Information and Relief Efforts->>
---
2021 online training…
DUE TO FIRES IN SOUTHERN OREGON, 
THIS TRAINING HAS BEEN POSTPONED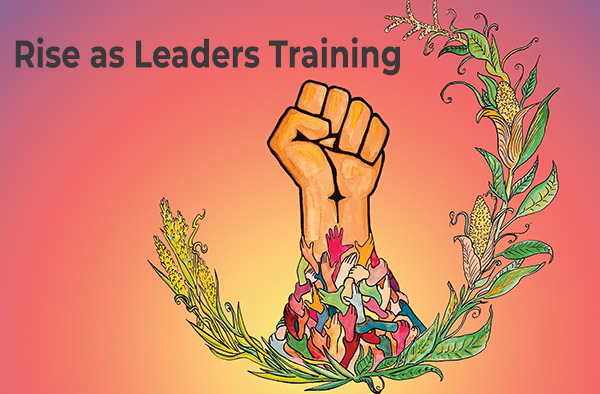 We are excited to announce our new movement-building training in Environmental and Climate Justice Leadership for Oregon. This training is called Rise as leaders: BIPOC Environmental Leadership Cohort Training, being provided by the collaborative project of LOCAL under Beyond Toxics, NAACP, and Unete. We are inviting BIPOC communities in both the Rogue and Willamette Valleys who are called to be transformative leaders for positive social change in Racial and Environmental Justice.
ABOUT THE PROGRAM
The program will consist of 8 online training modules with offline assignments centered around climate justice and organizing. There may be a potential in-person gathering in the late Winter/early Spring 2021 for select members.
The cost of the training is free to participants. A stipend is available for those who complete the training.
For more information, contact Ana Molina, Environmental Justice Campaign Liaison: amolina (at) beyondtoxics [dot] org
graphic artwork by River Hawkins
---

THE IN-PERSON ENVIRONMENTAL JUSTICE PATHWAYS SUMMIT
HAS BEEN POSTPONED until April 9th & 10th 2021…
We are excited to announce that we have rescheduled the Environmental Justice Pathways Summit to April 9th and 10th at the University of Oregon. We are working to adapt the original schedule to the shortened summit, and will be reaching out to registrants with more information in the coming months.
WHAT: Environmental Justice Pathways Summit
Hosted Beyond Toxics and NAACP Eugene-Springfield
WHERE: University of Oregon, Eugene, Oregon
WHEN: April 9 and 10, 2021
WHO: Frontline Communities, Oregon Tribes, Decision Makers, Students, Scholars.
If you haven't heard, we are hosting a series of Environmental Justice Pathways Webinars featuring our panelists and highlighting the summit topics.
See recordings of past Environmental Justice Pathways Webinars
For any questions, email: ejpsummit@beyondtoxics.org
Keynote speaker:
Dr. Mustafa Santiago Ali
A renowned thought leader, international speaker, policy maker, community liaison, trainer, and facilitator, Dr. Mustafa Santiago Ali wears many hats, he is the Vice President of Environmental Justice, Climate & Community Revitalization for the National Wildlife Federation (NWF) and also the Founder & CEO of Revitalization Strategies. Before joining the NWF Mustafa was the Senior Vice President for the Hip Hop Caucus, a national, non-profit and non-partisan organization that connects the Hip Hop community to the civic process to build power and create positive change. | Read more about Dr. Ali
Sponsors: Meyer Memorial Trust, Center for Environmental Futures, City of Eugene, The Spring Creek Project, Confederated Tribes of Grand Ronde, Ceres Trust
---
Won't you join us in imagining, and working for, a world beyond toxics?
Beyond Toxics is a 501(c)(3) non-profit organization and all contributions are fully tax-deductible. Please consider giving a gift of a Beyond Toxics membership to a friend or family member!
---