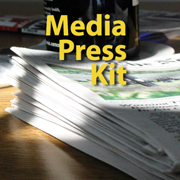 FOR THE PRESS
…to contact Beyond Toxics, please call or email:
Lisa Arkin, Executive Director
Beyond Toxics
Phone 541-465-8860
info@beyondtoxics.org | www.BeyondToxics.org
Photos of our Executive Director, Lisa Arkin, and logo graphics are available at the bottom of this page…
---
NEWS RELEASE – April 17, 2019
Earth Week 2019 Celebrates "All Hands on Land"
All Hands on Land honors our shared connections to land, food, and heritage
Eugene, OR – After a successful Earth Week last year that focused on Environmental Justice, this year's 2019 Earth Week revolves around Food Justice & Seed Sovereignty and our connections to the land.
Earth Justice Week 2019 aims to help us think critically about our connections to the land that nurtures us. A series of diverse events throughout can help us get our hands back in the soil and plant seeds as we look toward a better future. Organized by Beyond Toxics and the NAACP Eugene/Springfield, Earth Week starts April 20th and concludes on April 26th with a community potluck and garden work party at the Historic Mim's House in Eugene.
All the events share the theme of our inherent connection to the land. The week will start on April 22nd with an Environmental Justice Tree and Nature Walk in partnership with Friends of Trees. The focus will be how urban areas impact nature and our connections to parks and green spaces. Tuesday's panel in coordination with Huerto de la Familia will discuss food injustices in low income, communities of color and the work that is being done to address the disparities when it comes to healthy, nutritious food and access to food growing spaces. The link between seed sovereignty and better access to culturally appropriate food will be explored.
On Wednesday, April 24th the topic is "Oregon Green New Deal: Farms & Forest" feature a panel of speakers, including Clay Wesson of Willamette Valley Vineyards and Dave Eisler, owner of Shady Creek Forest Resources. The discussion will focus on how the Green New Deal can improve their current practices of tending to the land. The panel will explore what policies can better speak to the needs of farmers and foresters who are taking care of the land.
Thursday April 25th will feature a film screening of Abundant Land: Soil, Seeds and Sovereignty at the Bijou Theater, which offers a historical look at the intrusion and political underpinnings of chemical-intensive farming in Hawaii. The film also portrays the rich legacy of traditional Hawaiian land management and farming self-sufficiency and will be followed by a discussion with audience participation.
"Environmental Justice maintains we have a right to ethical, balanced and responsible uses of land and resources in the interest of a sustainable planet for humans and other living things," said Ana Molina, Beyond Toxics Environmental Justice Statewide Programs Manager. "Our health is linked to the health of the land."
Call the Beyond Toxics office for an interview with Ana Molina: 541-465-8860 or the Eugene-Springfield NAACP office: 541-484-119 to interview Pablo Álvarez. 
---
NEWS RELEASE – April 12, 2019
Beyond Toxics Joins More Than 300 Groups Urging Congress to Make Food and Agriculture Central to the Climate Crisis and Green New Deal Debate
America's farmers, ranchers, fishers and workers who feed the nation must be at the center of this policy agenda
Eugene, OR. — A coalition of more than 300 groups today sent a letter to Congress calling for a Green New Deal that prioritizes food and agriculture solutions to climate change. The coalition, made up of farming, ranching, fishing, farm worker, food, agriculture, consumer, public health and environmental organizations urges Congress to adopt a just transition to a sustainable food and agricultural future centered on America's farmers, ranchers, fishers and workers.
"The Green New Deal offers a unique and profoundly important opportunity to protect our common shared future," the groups write. "Science shows conclusively that we have no time to lose, and that making fundamental changes to our food and farming system is urgent and central to stabilizing our climate and ensuring food security for current and future generations. Fortunately, there are solutions — well-demonstrated, effective and profitable agricultural practices at all scales in all regions of the country — that can help reduce pollution and repair our environment and climate while revitalizing communities across the country. "
The letter identifies four key policy priorities for a Green New Deal:
Carbon reduction, sequestration and climate resilience via a rapid, just transition that empowers farmers and ranchers to adopt ecologically regenerative, organic and agro-ecological practices;
Fair prices for farmers, ranchers and fishers, anti-trust measures that help reverse food sector consolidation, and healthy working conditions with family-sustaining living wages for workers;
Diversified, resilient local and regional food economies anchored by family farmers, ranchers and fishers that ensure healthy, sustainable food for all, combat consolidation in the food and farming sector and reverse the rapid loss of farmers and deterioration of farmland;
Avoid "false solutions" and agribusiness-sponsored proposals that do nothing to address the systemic causes of our climate crisis and delay progress.

"The original New Deal helped America's farmers survive the Great Depression and feed our nation while restoring farmlands and soil," the groups write in the letter. "The Green New Deal can do even better: restoring our climate by regenerating soil and biodiversity while ensuring fair prices and family-sustaining livable wages for the farmers, ranchers, fishers and workers who bring food to our tables."
"An Oregon-specific Green New Deal for agriculture is critical," said Lisa Arkin, executive director of the environmental justice organization Beyond Toxics. "Oregon's innovative organic growers and strong market for healthy foods produced without pesticides puts our state in a position to be a leader, no longer held back by outdated practices using synthetic, petroleum-based chemicals that poison soils, streams and people."
The Green New Deal agricultural solutions must be community-driven, equitable, regionally specific and appropriate, and must promote the leadership of frontline communities disproportionately burdened by our climate crisis and by the unsustainable industrial food system.
The letter continues: "Climate upheaval threatens our nation's food security and costs taxpayers, farmers and food companies tens of billions of dollars a year at a minimum. Agriculture and industrial food production generate nearly one-quarter of all global climate-change emissions, making the food sector a leading producer of carbon dioxide, methane and other greenhouse gases."  Read the full letter here.
---
NEWS RELEASE – February 5, 2019
FULL Press Release (PDF)
See images to download below*
New National Food Study finds Dangerous Pesticides in Common Family Foods
Oregon has the second highest concentration of brain-damaging pesticides in apples
EUGENE, OR. – A new report produced in cooperation with Beyond Toxics, Friends of The Earth and 12 other organizations and individuals across the U.S. found store and name brand foods contain residues of toxic pesticides linked to a range of serious health and environmental problems, including those commonly produced and sold by the top four U.S. food retailers, Kroger, Walmart, Costco and Albertsons. Eugene, Oregon was one of the locations where popular foods were purchased in 15 cities across the country to test for the presence of toxic pesticides.
The report found that tested products–oat cereals, apples, applesauce, spinach and pinto beans–contained detectable amounts of glyphosate, organophosphates and neonicotinoids. The average level of glyphosate found in cereal samples (360 parts per billion) was more than twice the level set by scientists at Environmental Working Group for lifetime cancer
risk for children. The average level of glyphosate found in pinto beans (509 ppb) was more than 4.5 times the benchmark.
In Oregon, foods tested by Beyond Toxics, yielded similar results. The average level of  glyphosate found in cereal samples gathered in Oregon (500 parts per billion) was more than 3 times the level set by scientists at Environmental Working Group for lifetime cancer risk for children. The average level of glyphosate found in pinto beans (507 ppb) was more than 4.5 times the benchmark. Out of 12 states measured in the study, Oregon had the 2nd highest concentrations of organophosphates in apples.
"We should all be concerned that the food we are eating and feeding to our loved ones contain dangerously high levels of pesticides," said Lisa Arkin, Executive Director of Beyond Toxics. "The take-away here is that when pesticides are sprayed on food crops, they remain in our food and are taken into our brains, organs and blood. Not enough research has been done to determine the level of harm. Could the food you eat today be an important contributor to your chronic disease a decade later?"
Findings of the food testing commissioned by Friends of the Earth are significant because of how common it was to find significant levels of toxic pesticides in a wide variety of non-organic foods children eat on a daily basis. Findings include:
• Glyphosate, a probable human carcinogen according to the World Health Organization's cancer research agency, was found on 100% of oat cereal samples and 100% of pinto bean samples tested.
• Organophosphates, which are so toxic to children's developing brains that scientists have called for a complete ban, were found in 100% of applesauce samples, 61% of whole apples and 25% of spinach samples, at levels ranging from 0 to 3.31 nmol/g.
• Neonicotinoids, which the European Union has banned due to robust science linking the chemicals to bee die-offs and which have been linked to endocrine disruption and autism spectrum disorder, were found in 80% of spinach and 73% of applesauce samples ranging from 0 to 0.14 nmol/g.
Brands tested by an independent laboratory included Great Value (Walmart), Kroger (Kroger), Signature Kitchens and Signature Select (Albertsons/Safeway). Kroger, Walmart, Albertsons and Costco control over one third of all food and beverage sales in the U.S. Friends of the Earth and over 100 organizations are urging these companies and all food retailers to phase-out toxic pesticides in their supply chains and increase offerings of organically-grown and produced foods, which do not allow the use of these, and many other, toxic synthetic pesticides.
Stacy Kraker, Director of the Oregon Organic Coalition says, "Oregon's organic agricultural sector serves to protect people, land and water, while increasingly contributing our State's economic growth. Oregon consumers can make a tremendous difference to reduce their exposure to pesticides in food by buying organically grown fruits, vegetables and grains, and by supporting organic farmers and producers." 
"Toxic pesticides are showing up in what should be some of the healthiest and most affordable foods supermarkets sell," said Kendra Klein, PhD, senior staff scientist at Friends of the Earth. "Children, farmworkers and rural communities are routinely exposed to multiple pesticides linked to cancer, learning disabilities and hormone disruption."
Chlorpyrifos and neonicotinoids, two of the most harmful types of pesticides found in popular brands of food are the target of 2019 legislative efforts in Oregon, work supported by dozens of businesses and organizations.
Neonicotinoids are a particularly potent family of pesticides, whose use is detrimental to bees and other pollinators. In 2018, the European Union banned neonicotinoids in order to prevent bee populations from collapsing. Chlorpyrifos, which is extremely dangerous to the farmworkers who are exposed to it, is an organophosphate, which is already banned in Hawaii, and was slated to be discontinued for use on food crops by the United States EPA. However, Scott Pruitt, the former head of the EPA, reversed the agency's earlier decision. In 2018, the Ninth Circuit Court ruled that the EPA must ban Chlorpyrifos, but the Trump Administration has not acted, necessitating action at the state level.
Beyond Toxics page: Food Study Shows Need For Pesticide Reform
More about the Friends Of The Earth report
FULL Report, "TOXIC SECRET: Pesticides uncovered in store brand cereal, applesauce, beans and produce" – PDF
FULL Press Release (PDF)
* IMAGES AVAILABLE for download (all RGB jpg files):
Suggested caption for images below: "Krystal Abrams, Social Media and Pollinator Projects Manager for Beyond Toxics, collects food samples for the February 2019 Friends Of The Earth food testing study. Photo by Daniel Abrams."
---
---
Beyond Toxics' Mission
Beyond Toxics works to guarantee environmental protections and health for all communities and residents, regardless of their background, income or where their home is located. We expose root causes of toxic pollution and help communities find solutions that are appropriate to their needs.
Beyond Toxics' Promise
Beyond Toxics will act responsibly and aggressively to protect the public and the environment from toxic poisoning.
Beyond Toxics' Vision
We envision a future in which all Oregonians:
Know about the pollutants they are exposed to in our air, water, food and consumer products; the sources of those pollutants; and the health impacts of short and long term exposure.
Guarantee an equal right for each and every human to have clean air, clean water, unpolluted soils, safe consumer products and a healthy community in which to live.
Prioritize a child's health as the standard by which decisions are made regarding the use and disposal of toxic chemicals.
Choose the least toxic alternatives available for products used in homes, businesses and public facilities.
Participate actively in decision-making processes that impact public and environmental health.
 Hold our elected officials and regulatory agencies accountable to enforce environmental protection, pollution prevention and clean-up laws.
Hold our elected officials and regulatory agencies accountable to promoting laws, policies and technologies that provide protections for environmental and human health.
What We Do
Beyond Toxics was founded in 2000 and has since played a unique organizing role in Oregon: we put equal emphasis (and equal resources) into environmental justice engagement and community-based environmental research with the intent to influence state policy reform. We fulfill our mission by building social justice concerns into all environmental decision-making, thereby uniting the goals of human rights and environmental protection in all our work.
MORE about Beyond Toxics
VIDEOS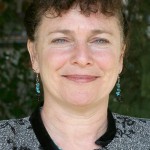 Lisa Arkin, Executive Director (photos)
web resolution (300 x 435px)
print resolution (vertical 3in. x 4.3in)
---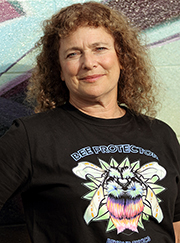 web resolution (480 x 647px)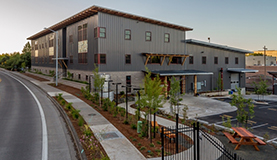 Front of Eugene office building:
120 Shelton-McMurphey Blvd., Suite 280
Social Media