FOR THE PRESS
…to contact Beyond Toxics, please call or email:
John Jordan-Cascade, Communications Manager
Phone 541-465-8860
info@beyondtoxics.org
or
Lisa Arkin, Executive Director
Beyond Toxics
———————————————-
---
For June 7, 2021 Release
Read the FULL Press Release (PDF)
Senate Joint Resolution (SCR) 17, arrives for final vote Monday, June 7th
Environmental justice and racial equality joint resolution and land use reform has strong bi-partisan support of legislators and community leaders
EUGENE, OR. –Senate Joint Resolution 17 (SCR 17), a resolution to establish an environmental justice and racial equality framework of principles for the State of Oregon, is expected to pass in the Oregon House of Representatives on Monday, June 7.
SCR 17 already sailed through the Senate on a bipartisan 22-7 vote. The resolution most recently had a work session in the House Committee on Energy and Environment on Wednesday, May 26th where it passed unanimously.
Bill sponsors include: Senators Dembrow, Riley, Golden, Frederick, Gorsek, Jama, and Manning Jr, Representatives Power, Alonso Leon, Dexter, Helm, Hudson, Lively, Meek, Neron, Nosse, Pham, Reynolds, Salinas, Sanchez, and Wilde
Lisa Arkin, Executive Director of Beyond Toxics says, "The message of SCR 17 is that Environmental Justice principles hold true for all Oregonians. It's about respecting the needs of those people who have long been underserved and overburdened by complex and continuing environmental challenges – and to declare our collective responsibility to build a sustainable future for all framed by new dialogues of equity and justice."
"Communities throughout Oregon are already dealing with wildfires, extreme drought, air pollution and an ongoing public health crisis. SCR 17 gives me hope that Oregonians will come together to find timely and necessary solutions in addressing how environmental harm causes greater burdens for vulnerable communities," says Haley Case-Scott, Climate Justice Grassroots Organizer.
For more information about SCR (Senate Joint Resolution) 17, our resolution to establish an environmental justice framework of principles for the State of Oregon, see our one-page summary.
For an interview to get details about the bill and the role of Beyond Toxics in guiding it to completion, please call: Lisa Arkin, Executive Director or Ana Molina: 541-465-8860 or Haley Case-Scott: 541-313-8447.
Read the FULL Press Release (PDF)
---
For April 5, 2021 Release
Two Oregon nonprofits to host Oregon's first Environmental Justice Summit
Summit to feature two nationally-renowned environmental justice advocates
EUGENE, OR. – Beyond Toxics and the NAACP Eugene/Springfield will be hosting Oregon's first Environmental Justice Pathways Summit on April 9th and 10th. The Summit will host nationally and internationally renowned environmental justice advocates and will be held in conjunction with the University of Oregon's Climate Change and Indigenous Peoples Lecture. Both events are virtual.
April 9th – Climate Change and Indigenous Peoples (CCIP) Keynote Lecture:
Sheila Watt-Cloutier, Nobel Peace Prize nominee, former President and International Chair of the Inuit Circumpolar Council. Moderated by Don Sampson, Director of the Affiliated Tribes of Northwest Indians Climate Change Program. | Photo of Ms. Watt-Cloutier (.jpg) | Read Ms. Watt-Cloutier's full bio
"The pandemic has given a pause, a time to reflect on new possibilities. It is a time to shift from apathy to empathy and see how we are all interconnected. What happens in the Arctic affects us all," says Sheila Watt Cloutier.
April 10th – EJP Summit Keynote Lecture:
Dr. Mustafa Santiago Ali, Vice President of Environmental Justice, Climate & Community Revitalization for the National Wildlife Federation and Founder & CEO of Revitalization Strategies. He is also the former Senior Advisor for Environmental Justice and Community Revitalization at the US EPA under the Bush and Obama Administrations. Moderated by Michelle J. DePass, President & CEO of Meyer Memorial Trust and founding executive director of the New York City Environmental Justice Alliance. | Photo of Dr. Ali (.jpg) or a portrait of Dr. Ali (.jpg) | Read Dr. Ali's full bio
"We can't win on climate change unless we win on environmental justice. Together, we can help vulnerable communities move from surviving to thriving," says Dr. Ali.
The Summit will also feature interactive discussions with the goal of supporting a collaborative network and crafting policy guidelines dedicated to Environmental Justice in the state of Oregon.
"Oregon's history of exclusionary and racist land-use policies has dramatically shaped the way our communities live, work, and play today," says Haley Case Scott, environmental justice organizer for both Beyond Toxics and the NAACP Eugene-Springfield. "This Summit will help expose and find solutions to the history of forced separation and dispossession between land and people that has played a significant role in the environmental and climate injustices."
For more information: ejpsummit.org.
Other photos available for summit leaders/speakers:
Michelle J. DePass, President & CEO of Meyer Memorial Trust (.jpg)
Don Sampson, Climate Change Program Director of the Affiliated Tribes of Northwest Indians
Read the FULL Press Release (PDF)
---
For March 12, 2021 Release
Environmental Justice Webinar – Oregon's History of African American and Japanese
Timber Workers
African American and Japanese communities played an important role in helping to build the Oregon timber industry
EUGENE, OR. – Beyond Toxics and the NAACP Eugene/Springfield will be hosting the next Environmental Justice Webinar: Oregon's History of African American & Japanese Timber Workers. This is the eighth and final webinar in the EJ Webinar Series, initially launched in May 2020.
"MHIC is thrilled to share this first opportunity to bring African American and Japanese contributing narratives that built and helped to shape the historical culture of timber in Oregon. A strong effort through collaboration, cooperation and passion brings hidden history to light. Many thanks to Beyond Toxics for hosting this generous educational event." – Gwendolyn Trice, Founder & Executive Director of Maxville Heritage Interpretive Center

"African Americans and Japanese immigrants worked long hours under grueling conditions to help build Oregon's timber industry in the early days of Oregon's statehood. The Japanese American Museum of Oregon is happy to collaborate with Beyond Toxics and Maxville Heritage Interpretive Center to tell this unknown American story." – Linda Tamura, Professor Emerita of Education at Willamette University and a co-editor-in-chief of The Oregon Encyclopedia

Our panelists:
Gwendolyn Trice, Founder & Executive Director of the Maxville Heritage Interpretive Center
Linda Tamura, Professor Emerita of Education at Willamette University and a co-editor-in-chief of The Oregon Encyclopedia
This event will be moderated by Lisa Arkin, Executive Director of Beyond Toxics.
The EJP Webinar Series will end with our Environmental Justice Pathways Summit on April 9th -10th, 2021. More information can be found at www.ejpsummit.org
Jan. 14th Virtual Press Conference, followed by Q&A
SPEAKERS: Senator James Manning, Representative Karin Power, Sharon Gary-Smith of the Portland NAACP and a representative of the Lane County Chapter of the NAACP, and others. Introduction to the legislation, followed by a Q&A session afterward.
January 13, 2021
Full Press Release (PDF)
Leading Oregon Environmental Justice Organizations Announce 2021 Legislative Agenda
Environmental justice joint resolution and land use reform bill have support of a strong group of legislators and community leaders
———————————————————-
EUGENE, OR – State elected leaders are joining with Beyond Toxics and the Eugene/Springfield and Portland chapters of the National Association for the Advancement of Colored People to champion a suite of environmental justice legislation to be introduced in the upcoming session of the Oregon state legislature. | Summary of our Environmental Justice Legislative Priorities (PDF)
HB 2488, the "Equity and Climate in Land Use" bill, calls upon Oregon's Department of Land Conservation and Development to update statewide land use planning goals, in order to make equitable planning decisions for vulnerable and disadvantaged communities, and establish measurable climate targets associated with land use. LC 1894/2902, the "Environmental Justice for Oregon" Joint Resolution, calls on the state legislature to adopt a vision and set of principles for achieving environmental justice in Oregon, including recognizing the right of all people to clean air and water.
In the wake of the 2020 Oregon wildfires, and nationwide protests against systemic racism, we argue that Oregon needs a major shift in its approach to land use decisions, prioritizing the needs of impacted communities.
Representative Karin Power, who is introducing both the bill and Joint Resolution, explains:  
"I'm proud to be introducing these two pieces of legislation this session, which will help equip Oregon to tackle the monumental challenges facing our State: the climate crisis and systemic racial inequities. The events of the past year put into sharp relief just how deeply intertwined these issues are. There's a growing recognition among my colleagues in the legislature that, going forward, Oregon needs a holistic reimagining of who deserves to have a say in the future of our communities. This legislation will put our State on the path to achieve this."
Lisa Arkin, Executive Director of Beyond Toxics, said: "Oregon's land use planning goals have stood the test of time in many ways, however laws that are nearly fifty years old need updating to address two of the most pressing issues of our time, climate impacts and the exclusion of those who bear the heaviest burdens of public health problems related to environmental pollution."
Details about our legislative priorities for the 2021 Oregon session
Please join us for this meeting by registering here: https://tinyurl.com/BT-NAACP-EJ2021
---
December 22, 2020
Oregon is 4th State in Nation to Phase Out Neurotoxic Pesticide Chlorpyrifos
Stakeholders work with state regulators to protect children, farm workers and rural residents
In a win for public and environmental health, the Oregon Department of Agriculture adopted a new set of laws to immediately restrict the use of the pesticide, chlorpyrifos, which has been linked to increased risk of learning disabilities, lower IQs, developmental delays, and behavior problems in children.
This news comes after nearly three years of advocacy from the environmental justice advocacy group, Beyond Toxics, in alliance with PCUN, Oregon's farm worker union. The broad coalition organized by Beyond Toxics and PCUN, mobilized hundreds of comments and worked closely with the agency to eliminate barriers to public participation to ensure that farmworkers and impacted members of the public could make their voices heard.
As of December 31st, 2023, Oregon is prohibited to use, deliver, distribute, sell, offer or expose for sale pesticide products containing chlorpyrifos, except granular forms, seed treatments and pest emergencies.
The final rule has several components that can improve the lives of farmworker communities and protect children's health, but ultimately, does not fully ban chlorpyrifos.
o Ban uses on golf courses
o Bans aerial application on all crops by January 1, 2021
o Bans aerial spraying of Christmas trees by December 31, 2023, and until then any spraying will only be permitted from April 1 to June 15th
o Buffer zones to reduce drift from spraying near sensitive sites such as farmworker housing and schools are increased to 300 feet from as little as 10 to a maximum of 100 feet in existing regulations 
o Significantly increases requirements for personal protective equipment for mixers and applicators
o Classifies all chlorpyrifos products as "restricted use" which requires a pesticide applicators license to buy or use the pesticide
Beyond Toxics Executive Director, Lisa Arkin, a member of the chlorpyrifos workgroup committee, said "With this new rule, only about 1 percent of potential chlorpyrifos uses will be allowed after 2023, which eliminates the vast majority of problems associated with worker exposure, food residues, water contamination and pesticide drift," she said. "I am proud to say that, because we raised the alarm about the dangers of chlorpyrifos, Oregon took action to protect children, farm workers and nearby rural residents from chlorpyrifos poisoning."
Beyond Toxics first worked with state legislators Representatives Paul Holvey and Ken Helm in 2019 to introduce a proposed law to phase out the pesticides use in Oregon, following similar actions taken in Hawaii, California and New York. The bill proposal was reintroduced by Representative Salinas during the 2020 legislative short session with support from both Beyond Toxics and PCUN. After the issue remained unresolved because of the premature end of the 2020 legislative session, the Department of Agriculture established a work group of farm, business and environmental health advocates to study the issue. Based on the agency's findings, the Oregon Department of Agriculture released a final rule on the use of Chlorpyrifos on December 16th, culminating a year-long rulemaking process.
REFERENCE:
OAR 603-057-0545Permanent Chlorpyrifos Rule December 15, 2020
RULE TITLE: Limitations on Pesticide Products Containing Chlorpyrifos (PDF)
---
November 23, 2020
New staff to advance climate policy and justice strategy in Oregon
Leadership investments made to drive the next stage of Oregon's climate action
EUGENE, OR. – Beyond Toxics, an environmental justice nonprofit organization with offices in Lane and Jackson counties, announces the hire of a new Climate Policy and Legislative Affairs Manager. Danny Noonan will join the staff to support the Beyond Toxics' climate research and policy strategy.  A top priority for the environmental advocacy organization is introducing a bedrock of state and local practices that tackle the imminent threat from climate change.
Prior to joining Beyond Toxics, Noonan worked for the internationally-acclaimed climate litigation organization, Our Children's Trust, from 2017-2020. In his role as Global Program Coordinator, he played a major role in developing human rights-based legal campaigns to push for climate action based on the best available science. This work included supporting climate change litigation and associated campaigns at the federal level in Canada and Mexico, as well as the landmark Juliana v. United States lawsuit.
"One of the things that drew me to this position was that Beyond Toxics not only has its feet firmly planted in local communities and grassroots organizing, it also has a seat at the table with the most influential policymakers in the state," says Noonan. "We will carry out both a major grassroots mobilization along with policy advocacy at the legislative and agency level to achieve equitable climate policies in Oregon."
Earlier this year, Beyond Toxics hired Haley Case-Scott as the new Climate Justice Organizer. Case-Scott is a graduate of the University of Oregon and previously worked at the campus' Climate Change and Indigenous Peoples Project. She was recently appointed by the Lane County Board of Commissioners to a position on the county's Climate Advisory Committee.
"These two highly trained and experienced young staff members are exactly the kind of bold leadership Beyond Toxics offers to Oregon communities to address the climate crisis," says Executive Director Lisa Arkin. "We're thrilled to expand our capacity to work for environmental justice."
The public will have the opportunity to meet Noonan and Case-Scott during the organization's annual membership party on Tuesday, December 1st, from 6:30 to 8:00 PM. This year's theme, "Rise Up for Climate Justice," acknowledges the urgency of climate issues. Free give-away gifts, a new film on
Oregon's climate challenges and a live-streamed music concert are part of the festivities. Visit beyondtoxics.org/events to register without cost.
---
November 13, 2020
Full Press Release (PDF)
EUGENE, OR. – Beyond Toxics and the NAACP Eugene/Springfield are gearing up to host their next EJ Webinar – Tribal & Indigenous Knowledge in Policy on November 18th at 12pm. This is the sixth webinar in the EJ Webinar Series, launched in May 2020.
"I am excited to share with our supporters the wisdom and intelligence of our four panelists. We hope next Wednesday's online discussion will help advance a better understanding of how Tribes implement Traditional Ecological Knowledge in management and policy," says Haley Case-Scott, Beyond Toxics Climate Justice Grassroots Organizer.
Our panelists:
Robert Kentta, Treasurer, Confederated Tribes of Siletz Indians
Susan Fricke, Water Quality Program Manager, Karuk Tribe
Colleen Sanders, Climate Adaptation Planner, Confederated Tribes of the Umatilla Indian Reservation
Wenix Red Elk, Public Education and Outreach Specialist, Confederated Tribes of the Umatilla Indian Reservation
Moderator: Lara A. Jacobs – Ph. D. Student, Forest Ecosystems and Society, Oregon State University
We will hear from Tribal staff, community members, and scholars as they explore the role of TEK in data collection, research, and policy-making. Our panelists will also discuss best practices when learning about the use of TEK, and how to avoid knowledge appropriation and exploitation.
The EJP Webinar series will lead up to the Environmental Justice Pathways Summit, scheduled for April 2021 at the University of Oregon. Past webinars have featured panelists from throughout the state of Oregon, and have focused on the right to a healthy workplace, using art to advocate for change, and other topics of importance for environmental justice.
---
June 26, 2020
SALEM, OR – In an overwhelming bipartisan vote, both chambers of the Oregon Legislature today passed legislation (SB 1602) that will strengthen the state's aerial pesticide spray regulations and set the stage for fundamental reform of the Oregon Forest Practices Act. The legislation comes four months after thirteen conservation and fishing organizations reached agreement with thirteen timber companies on a path forward to modernize the state's long-outdated forestry laws.
"This is a big day for the state of Oregon," said Sean Stevens, executive director of Oregon Wild. "This legislation is a down payment on bringing our forest laws into the 21st century and finally turning the myth into reality – that Oregon has strong laws that protect our forests and communities."
"Today is another milestone on the road to cleaner water, safer communities and healthier salmon runs." said Bob Van Dyk, Oregon and California policy director for Wild Salmon Center. "This validates the hard work by conservation and fishing groups to hammer out a deal with timber companies. And it shows broad, bi-partisan consensus that it's time to modernize Oregon's forestry practices."
"With the passage of SB 1602, rural communities across Oregon are now reassured that legislators are listening and responding to their concerns about aerial pesticide spray on forest lands," said Lisa Arkin, executive director of Beyond Toxics. "Today's affirmative vote is a significant stride toward protecting health and drinking water for rural Oregon families because it establishes a lasting policy of community toxics 'right-to-know' as well as protective buffer zones for homes, schools and drinking water resources."
Today's bill passage is the product of decades of grassroots advocacy, public education, and dogged work by legislative champions to better protect forestlands, at risk wildlife, and adjacent communities. Conservation organizations would especially like to recognize the following legislators for their efforts:
Senator Michael Dembrow and former-Representative Ann Lininger who first championed aerial pesticide spray reform legislation in 2015.
Representative Paul Holvey, Representative Dan Rayfield, Representative Karin Power, Representative Andrea Salinas, and Representative Marty Wilde who have continuously introduced legislation over the years and delivered powerful testimony in support of updating forest laws and protecting communities.
House and Senate leadership, including Speaker Tina Kotek, House Republican Leader Christine Drazan, Senate Majority Leader Rob Wagner, and Senate President Peter Courtney for prioritizing this legislation in the special session.
Senator Minority Leader Fred Girod for carrying SB 1602 on the Senate floor today.
Senator Jeff Golden for his supportive remarks on the Senate floor today and for his long time dedication to forest protection.
While this legislation represents a significant step forward for Oregon's forests and the wildlife and people that rely on them, we know it is just a first step. Today marks the beginning of a new process that will require the commitment and engagement of all Oregonians who care about our forests to ensure that we can live up to our green reputation and have a truly sustainable forest sector.
Some summaries of the legislation and the Memorandum of Understanding are here and here.
---
Beyond Toxics' Mission
Beyond Toxics works to guarantee environmental protections and health for all communities and residents, regardless of their background, income or where their home is located. We expose root causes of toxic pollution and help communities find solutions that are appropriate to their needs.
Beyond Toxics' Promise
Beyond Toxics will act responsibly and aggressively to protect the public and the environment from toxic poisoning.
Beyond Toxics' Vision
We envision a future in which all Oregonians:
Know about the pollutants they are exposed to in our air, water, food and consumer products; the sources of those pollutants; and the health impacts of short and long term exposure.
Guarantee an equal right for each and every human to have clean air, clean water, unpolluted soils, safe consumer products and a healthy community in which to live.
Prioritize a child's health as the standard by which decisions are made regarding the use and disposal of toxic chemicals.
Choose the least toxic alternatives available for products used in homes, businesses and public facilities.
Participate actively in decision-making processes that impact public and environmental health.
 Hold our elected officials and regulatory agencies accountable to enforce environmental protection, pollution prevention and clean-up laws.
Hold our elected officials and regulatory agencies accountable to promoting laws, policies and technologies that provide protections for environmental and human health.
What We Do
Beyond Toxics was founded in 2000 and has since played a unique organizing role in Oregon: we put equal emphasis (and equal resources) into environmental justice engagement and community-based environmental research with the intent to influence state policy reform. We fulfill our mission by building social justice concerns into all environmental decision-making, thereby uniting the goals of human rights and environmental protection in all our work.
MORE about Beyond Toxics
Spring 2020 Newsletter (PDF)
---
Lisa Arkin, Executive Director (photos)
WEB resolution (500 px.)
Portrait by Emily Cook, Nov. 2020
---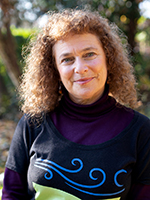 web resolution (500 px.)
Portrait by Emily Cook, Oct. 2019
---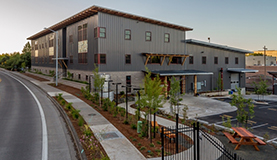 Front of Eugene office building:
120 Shelton-McMurphey Blvd., Suite 280
Social Media