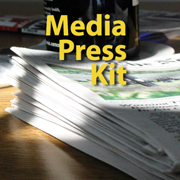 FOR THE PRESS
…to contact Beyond Toxics, please call or email:
Lisa Arkin, Executive Director
Beyond Toxics
Phone 541-465-8860
info@beyondtoxics.org | www.BeyondToxics.org
Photos of our Executive Director, Lisa Arkin, and logo graphics are available at the bottom of this page…
---
February 10, 2020
Oregon Gov. Brown announces historic agreement between conservation groups and timber companies
Beyond Toxics served as principle consultant on Memorandum of Understanding for notification of pesticide applications
Read the statement from Beyond Toxics->>
Read Gov. Kate Brown's press release->>
---
NEWS RELEASE – January 13, 2020
Beyond Toxics organizes West Eugene Clean Air Community Meeting
Results from 2019 Environmental Health Community Survey Show High Level of Concern about Air Toxics and Health Impacts
(Eugene, OR) Beyond Toxics welcomes residents of West Eugene neighborhoods to a community gathering on the subject of air quality issues for West Eugene. The Clean Air Community Meeting is Saturday, January 25th from 5 pm – 7 pm at Petersen Barn Community Center. A free dinner and free raffle tickets for Winco gift cards are part of the event.
Beyond Toxics has been knocking on doors for many weekends in 2019 asking community members to take an Environmental Health Community Survey and the results of that survey will be shared during the meeting. This will include what area neighbors have said about their health challenges in relation to the air pollution in the neighborhood.
The American Lung Association ranked Eugene in the top 24 worst U.S. cities most polluted by short-term particle pollution in their 2018 State of the Air Report. The report states that "particle pollution can be very dangerous to breathe" and can trigger illness, hospitalization and premature death, especially for the youngest and the elderly, or anyone with existing respiratory or cardiac diseases. Small pollution particles can also worsen the effects of breathing air toxics because chemicals from industrial emissions adhere to the particles and are subsequently deposited inside the lungs.
The Register-Guard recently reported that different zip codes in Eugene have different ages for life expectancy, with West Eugene having the lowest life expectancy by 18 years.
Those statistics speak to the need for neighbors living  in the 97402 zip code to have a say in upcoming decisions about air quality regulations. The Lane Regional Air Protection Agency announced that they will be reviewing air pollution permits for five of the counties biggest polluters. Four out of the five facilities are located in West Eugene. The factories emit fine particulate matter and a number of hazardous air pollutants, all of which are considered highly dangerous to human health.
In public complaints and in survey results West Eugene residents have expressed concerns about their experience with high rates of children's asthma, cancer and heart disease. The community meeting is an important opportunity for neighbors to learn about the problems and give input into solutions.
WHAT: West Eugene Clean Air Community Meeting to discuss air pollution concerns of residents of West Eugene neighborhoods.
WHEN: Saturday, January 25, 2020 from 5 -7 pm
WHERE: Petersen Barn Community Center – 870 Berntzen Rd., Eugene, OR 97402 (google map)
—————————————————-
Beyond Toxics is a statewide non-profit based in Eugene using environmental justice engagement and community-based environmental grassroots organizing to ensure environmental protection and health for all communities. 
MORE related news/blogs
What's that Smell in West Eugene? Beyond Toxics to Host Conversation about Air Pollution 
by Elizabeth Gabriel, KLCC radio
LRAPA announces facilities it will review for pollution amid air quality concerns
by Ardeshir Tabrizian, Oregon Daily Emerald
BLOG: A right to clean air – by Lisa Arkin on December 20, 2019
---
NEWS RELEASE – September 25, 2019
Beyond Toxics and Crag Law Center Secure Improvements in Air Quality Monitoring and Community Engagement for West Eugene
The Lane County Regional Air Protection Agency (LRAPA) has agreed to improve air quality monitoring and community engagement in West Eugene. The changes come in response to a civil rights and environmental justice complaint filed with the U.S. Environmental Protection Agency by Beyond Toxics, represented by the non-profit Crag Law Center. The complaint,challenged the Lane County agency's 2013 decision to allow Seneca Sustainable Energy to increase pollution discharges from its West Eugene power plant. 
The plant emits fine particulate matter and a number of hazardous air pollutants, all of which are considered highly dangerous to human health. The surrounding neighborhoods (Bethel-Danebo, Trainsong, and parts of River Road) include more people of color and low-income residents compared to other areas of Eugene, and are already overburdened with industrial pollution. Children's asthma rates in West Eugene are almost twice the state average.
Beyond Toxics' complaint alleged that LRAPA violated Title VI of the Civil Rights Act when it failed to consider disproportionate impacts on communities of color or provide avenues for meaningful community participation in its decision making. U.S. EPA's Office of Civil Rights accepted the complaint and after five years of investigation and negotiation, reached an agreement with the Lane County agency. 
The agreement provides for numerous remedies that will constitute voluntary compliance by the Agency. Among them, LRAPA will establish at least four air quality monitoring stations at locations within the West Eugene area to be determined in coordination with Beyond Toxics and the local community. LRAPA will also establish methods for reporting air quality concerns in languages other than English, and make these methods available online, in person, and by phone. The air agency will also adopt clear non-discrimination procedural safeguards and place a non-discrimination coordinator on staff.
"We filed a civil rights complaint because neighbors in the area of West Eugene downwind from Seneca's biomass energy plant have repeatedly expressed concerns about LRAPA's approval of increasing amounts of air pollution and believe they have not been informed about the Agency's decision-making process, nor how they can provide public input," said Lisa Arkin, Executive Director of Beyond Toxics. "We objected to a government agency placing barriers to information access and meaningful participation in decisions impacting these families' health. 
Courtney Johnson, an attorney with Crag Law Center, said, "All community members, regardless of ethnicity, color, or national origin, have the right to have their voice heard on issues of air quality and the health of their families. By filing this complaint, we brought EPA's civil rights enforcement power to Lane County, and we're happy to see the local agency stepping up its efforts to include impacted communities in its decision-making."
---
Crag Law Center is a non-profit environmental law group providing free and low-cost legal services to community members and conservation organizations throughout the Pacific Northwest.
Beyond Toxics is a statewide non-profit based in Eugene using environmental justice engagement and community-based environmental grassroots organizing to ensure environmental protection and health for all communities. 
Background on Title VI and Administrative Complaints
The Civil Rights Act of 1964 provides that "[N]o person in the United States shall, on the ground of race, color, or national origin, be excluded from participation in, denied the benefits of, or otherwise be subjected to discrimination under any program or activity receiving any Federal financial assistance."
 
The Environmental Protection Agency's regulations for implementing Title VI prohibit funding recipients from making decisions that "have the effect" of discriminating on the basis of race or ethnicity. The Environmental Protection Agency's (EPA's) Office of Civil Rights (OCR) is responsible for ensuring compliance with Title VI of the Civil Rights Act by recipients of EPA funding. https://epa.gov/ocr 
 
---
NEWS RELEASE – September 16, 2019
Oregon Cities on the Move Towards Safer, Organic Land Care
Eugene, ORE. – Parks in Talent, Eugene, Lane County and Springfield, Oregon are on the move towards safer, organic land care. In order to provide city landscapers with the skills and information needed to transition parks from conventional to natural land care, Beyond Toxics, a statewide environmental justice organization is partnering with a national non-profit organization Beyond Pesticides to sponsor a series of workshop with renowned organic turf grass expert Chip Osborne. Workshops will be held in the Willamette and Rogue Valleys. More than nine local governments are sending park maintenance staff to learn about organic land care.
"By putting a focus on soil health, non-toxic, organic land care can lower the long-term costs of managing turf while maintaining the look and quality that land managers and residents expect," said Mr. Osborne. Natural land care employs a "systems approach" to turf management, which integrates three concepts: an understanding of the soil and its biomass; sound management techniques; and the use of natural, organic products.
Beyond Toxics is hosting a free Community Town Hall on Organic Land Care on Wednesday, September 18, 6:30-8:30 PM at the Talent Community Center in Jackson County (104 E Main St, Talent, Oregon 97540). The event is co-hosted with Pollinator Project Rogue Valley. Come meet the experts, ask questions!
The cities of Eugene, Springfield, Talent and Lane County are participating in a 3-year pilot project to receive training and consultation for the transition to organic park management. Five other cities are receiving the initial training and may start the pilot project next spring.
Based upon an analysis of the structure, chemistry, and biology of the soil at the parks included in the project, Beyond Pesticides and Mr. Osborne will deliver a transition management plan to the community. This plan will help guide the use of new practices and products that support healthy soil, and turf grass that is better able to resist pest and weed pressure.
"These trainings provide many options for cities and counties that want to stop using carcinogens and neurotoxic chemicals where children and pets play," said Lisa Arkin, Executive Director of Beyond Toxics. "Protecting those who work in our parks, plus the families who rely on public parks for recreation and relaxation is paramount."
"With increased awareness of pesticide hazards, from the decline of pollinators to the World Health Organization recognizing the carcinogenic properties of the herbicide glyphosate, communities and residents are seeking out alternative products and practices that do not put human health or the environment at risk," said Jay Feldman, executive director at Beyond Pesticides, an organization which advocates for alternatives to hazardous pesticides.
Beyond Pesticides stresses that it is unnecessary to use toxic pesticides in order to have beautiful lawns, parks and playing fields. These activities also protect local waterways from pesticide pollution.
---
NEWS RELEASE – September 11, 2019
Oregon Attorney General Ellen Rosenblum announces Oregon seeks to join lawsuit to demand revoking the use of chlorpyrifos on food crops
Oregon joins the Attorneys General of six other states
Eugene, ORE. – On September 6, 2019 the Oregon Attorney General Ellen Rosenblum announced she has requested that Oregon intervene in a proceeding filed with the Ninth Circuit Court of Appeals to join six other Attorneys General to sue the EPA for continuing to allow the use of chlorpyrifos, a neurotoxic pesticide, on common foods. Rosenblum is asking the EPA to revoke all tolerances for chlorpyrifos residue on all foods until they can show that the pesticide is safe. Chlorpyrifos is organophosphate pesticide known to cause neurological impairment in infants and children.
The Oregon Attorney General's action is not the first time the State has tried to protect children from harm cause by chlorpyrifos. Legislation to ban chlorpyrifos was introduced in the 2019 session at the request of Beyond Toxics and a coalition of environmental justice, labor advocacy and conservation organizations. Twenty-one legislators signed on as key sponsors of SB 853 and HB 3058. The bills would have banned the use of chlorpyrifos. The legislation also addressed the need to protect pollinators by restricting the sales of neonicotinoid pesticides. The legislation was consolidated into HB 2619 which focused solely on banning chlorpyrifos. Oregon would have been the 4th state to strictly regulate the sale and use of chlorpyrifos, following action taken by Hawaii, New York and California.
Although HB 2619 did not get a floor vote, the Attorney General's action indicates the need to take action to end the use of outdated chemistries like chlorpyrifos.
Chlorpyrifos pesticides are detected in surface water monitoring by the Oregon Department of Environmental Quality and is one of the pesticides listed on the agency's focus list for toxics reduction to improve water quality. Chlorpyrifos residues have been found in common foods sold in Oregon such as beans and cereals according to 2019 research conducted by Friends of the Earth in partnership with Beyond Toxics.
A March, 2019 blog by Lisa Arkin describes the chlorpyrifos hearings in the Oregon 2019 legislature. Erin Ross for Oregon Public Broadcasting wrote an article on reasons the bills failed.
"The action taken by Attorney General Ellen Rosenblum is tremendously important to protecting Oregon's children," said Lisa Arkin, Executive Director of Beyond Toxics. "Organizations pursuing a ban on chlorpyrifos remain steadfast in their goal to have Oregon join the states that have banned chlorpyrifos by legislative action."
For more information about the dangers of chlorpyrifos please contact:
Lisa Arkin, Executive Director, Beyond Toxics | 541-465-8860 | larkin@beyondtoxics.org
---
NEWS RELEASE
FULL PRESS RELEASE (PDF)
The City of Eugene establishes a moratorium on the use of glyphosate
Beyond Toxics's Non Toxic Oregon program supports a transition to organic land care
Eugene, ORE. – In June 2019, the City of Eugene decided to place a moratorium on the use of Roundup in order to protect public health. This is good news because the evidence of the herbicide being a probable human carcinogen is strong and the absence of protective federal regulations makes the need to act locally more important. Retreating from Roundup is happening at the local level in cities and counties in the U.S. through policies and best practices guides.
"For now, the City of Eugene has a moratorium on the use of glyphosate with no end date" said Chris Girard, Parks Operations Manager for the City of Eugene. "It's part of our Integrated Pest Management plan, which is posted on the City's web site."
"Stopping the use of Roundup is a precautionary step that local governments can take in the absence of leadership at the EPA," said Lisa Arkin, Executive Director of Beyond Toxics, a statewide environmental justice organization. "Eugene can show it is prioritizing children's health over the misleading science and slick marketing campaigns from Monsanto and Bayer Chemical."
The decision by the City of Eugene is an extension of an already well developed Integrated Pest Management program that seeks to reduce or eliminate pesticide use. In recent discussions with city staff and leadership, Beyond Toxic's groundbreaking program, Non Toxic Oregon, has been instrumental in encouraging the Eugene's Parks and Open Space Division and Springfield's Willamalane Park and Recreation District to look at their land care policies. Last year Beyond Toxics launched the project, Non Toxic Oregon, a program that supports cities and schools in their effort to adopt organic land care practices. Three Oregon cities – Springfield, Eugene, and Talent – are working with Beyond Toxics to transition park land to organic land management systems. City and school staff in charge of maintaining parks, playgrounds and sports fields will have the opportunity to train with two nationally recognized leaders in organic landscaping and food systems. Chip Osborne, principal of Osborne Organics and Jay Feldman, Executive Director of Beyond Pesticides, national environmental advocacy organization will be featured speakers.
Glyphosate side effects
Glyphosate, the active ingredient in Roundup, has featured prominently in the news due to a 2015 finding that it is a "probable carcinogen" by the International Agency for Research on Cancer (IARC). Recently, scientists have been able to correlate a number of other health issues related to glyphosate exposure including, but not limited to: Alzheimer's Disease, autism, birth defects, heart disease, kidney disease and Parkinson's Disease.
The movement to protect people from glyphosate is international
From Argentina to India to Vietnam, 29 nations have taken steps to restrict or ban the use of glyphosate. In addition, 94 cities and counties in the U.S. (in addition to the states of New Jersey, Hawaii, and Vermont) have, via some governmental action, addressed concerns about the link between cancer and the use of and exposure to glyphosate. Now Eugene, Oregon has joined the list.
For more information, contact Lisa Arkin at info@beyondtoxics.org, or call: 541-465-8860.
---
NEWS RELEASE – June 3, 2019
FULL Press Release (PDF)
Halie Loren Headlines Benefit for Bees
EUGENE, ORE. – Beyond Toxics kicks off National Pollinator Week early this year at the 6th annual Bee Jazzy, a benefit to Save Oregon's Bees co-hosted by Mountain Rose Herbs and GloryBee.
On Thursday, June 13th, internationally acclaimed pop/jazz chanteuse Halie Loren will be headlining the 6th annual Bee Jazzy. Popular local jazz artists The Paul Biondi Trio open this year. This gala evening takes place from 5:30pm to 9:30 pm in the wine country of southern Lane County. Proceeds from the evening benefit Beyond Toxics and its Save Oregon's Bees Campaign.
"As a life-long lover of nature, I know how important bees are in creating and maintaining a thriving ecosystem. I love being able to support Beyond Toxics and the work that they do to preserve and protect the health of our precious pollinators," says Halie. "And I love to play music in my hometown, so it's a multifaceted joy for me!"
Fittingly, this year's Bee Jazzy takes place during National Pollinator Week, "an international celebration of the valuable ecosystem services provided by bees, birds, butterflies, bats and beetles." While a great deal of attention has been focused on honeybees for their pivotal role in agriculture, less attention has been given to native bee species – like bumblebees, miner bees and mason bees – which face even more alarming declines across the continent and are equally vital to the health of native ecosystems and the food supply.
Beyond Toxics works to protect bees by educating the public about the danger posed to pollinators by neonicotinoid pesticides and other toxic products, promoting legislation to protect Oregon's bees and promoting the Bee City USA and Bee Campus USA movement. Last year, the University of Oregon signed a pledge to become an official Bee Campus, meaning it will not use chemicals toxic to bees and will establish and maintain healthy, non-toxic pollinator habitat.
In addition to jazz music by the Halie Loren Jazz Trio and opening act The Paul Biondi Trio, Bee Jazzy features a silent auction with packages that include getaways to some of Oregon's hidden gems and date night excursions to the opera or the theater. Two of Eugene's favorite food carts, Navarro's Latin Creole Kitchen and Lani Moku Grill, will be on hand with a selection of delicious food. 
Tickets are $25 in advance and $30 at the door, and include a glass of Silvan Ridge wine. Visit beejazzy.org for tickets and full details.
---
NEWS RELEASE – February 5, 2019
FULL Press Release (PDF)
See images to download below*
New National Food Study finds Dangerous Pesticides in Common Family Foods
Oregon has the second highest concentration of brain-damaging pesticides in apples
EUGENE, OR. – A new report produced in cooperation with Beyond Toxics, Friends of The Earth and 12 other organizations and individuals across the U.S. found store and name brand foods contain residues of toxic pesticides linked to a range of serious health and environmental problems, including those commonly produced and sold by the top four U.S. food retailers, Kroger, Walmart, Costco and Albertsons. Eugene, Oregon was one of the locations where popular foods were purchased in 15 cities across the country to test for the presence of toxic pesticides.
The report found that tested products–oat cereals, apples, applesauce, spinach and pinto beans–contained detectable amounts of glyphosate, organophosphates and neonicotinoids. The average level of glyphosate found in cereal samples (360 parts per billion) was more than twice the level set by scientists at Environmental Working Group for lifetime cancer
risk for children. The average level of glyphosate found in pinto beans (509 ppb) was more than 4.5 times the benchmark.
In Oregon, foods tested by Beyond Toxics, yielded similar results. The average level of  glyphosate found in cereal samples gathered in Oregon (500 parts per billion) was more than 3 times the level set by scientists at Environmental Working Group for lifetime cancer risk for children. The average level of glyphosate found in pinto beans (507 ppb) was more than 4.5 times the benchmark. Out of 12 states measured in the study, Oregon had the 2nd highest concentrations of organophosphates in apples.
"We should all be concerned that the food we are eating and feeding to our loved ones contain dangerously high levels of pesticides," said Lisa Arkin, Executive Director of Beyond Toxics. "The take-away here is that when pesticides are sprayed on food crops, they remain in our food and are taken into our brains, organs and blood. Not enough research has been done to determine the level of harm. Could the food you eat today be an important contributor to your chronic disease a decade later?"
Findings of the food testing commissioned by Friends of the Earth are significant because of how common it was to find significant levels of toxic pesticides in a wide variety of non-organic foods children eat on a daily basis. Findings include:
• Glyphosate, a probable human carcinogen according to the World Health Organization's cancer research agency, was found on 100% of oat cereal samples and 100% of pinto bean samples tested.
• Organophosphates, which are so toxic to children's developing brains that scientists have called for a complete ban, were found in 100% of applesauce samples, 61% of whole apples and 25% of spinach samples, at levels ranging from 0 to 3.31 nmol/g.
• Neonicotinoids, which the European Union has banned due to robust science linking the chemicals to bee die-offs and which have been linked to endocrine disruption and autism spectrum disorder, were found in 80% of spinach and 73% of applesauce samples ranging from 0 to 0.14 nmol/g.
Brands tested by an independent laboratory included Great Value (Walmart), Kroger (Kroger), Signature Kitchens and Signature Select (Albertsons/Safeway). Kroger, Walmart, Albertsons and Costco control over one third of all food and beverage sales in the U.S. Friends of the Earth and over 100 organizations are urging these companies and all food retailers to phase-out toxic pesticides in their supply chains and increase offerings of organically-grown and produced foods, which do not allow the use of these, and many other, toxic synthetic pesticides.
Stacy Kraker, Director of the Oregon Organic Coalition says, "Oregon's organic agricultural sector serves to protect people, land and water, while increasingly contributing our State's economic growth. Oregon consumers can make a tremendous difference to reduce their exposure to pesticides in food by buying organically grown fruits, vegetables and grains, and by supporting organic farmers and producers." 
"Toxic pesticides are showing up in what should be some of the healthiest and most affordable foods supermarkets sell," said Kendra Klein, PhD, senior staff scientist at Friends of the Earth. "Children, farmworkers and rural communities are routinely exposed to multiple pesticides linked to cancer, learning disabilities and hormone disruption."
Chlorpyrifos and neonicotinoids, two of the most harmful types of pesticides found in popular brands of food are the target of 2019 legislative efforts in Oregon, work supported by dozens of businesses and organizations.
Neonicotinoids are a particularly potent family of pesticides, whose use is detrimental to bees and other pollinators. In 2018, the European Union banned neonicotinoids in order to prevent bee populations from collapsing. Chlorpyrifos, which is extremely dangerous to the farmworkers who are exposed to it, is an organophosphate, which is already banned in Hawaii, and was slated to be discontinued for use on food crops by the United States EPA. However, Scott Pruitt, the former head of the EPA, reversed the agency's earlier decision. In 2018, the Ninth Circuit Court ruled that the EPA must ban Chlorpyrifos, but the Trump Administration has not acted, necessitating action at the state level.
* IMAGES AVAILABLE for download (all RGB jpg files):
Suggested caption for images below: "Krystal Abrams, Social Media and Pollinator Projects Manager for Beyond Toxics, collects food samples for the February 2019 Friends Of The Earth food testing study. Photo by Daniel Abrams."
---
---
Beyond Toxics' Mission
Beyond Toxics works to guarantee environmental protections and health for all communities and residents, regardless of their background, income or where their home is located. We expose root causes of toxic pollution and help communities find solutions that are appropriate to their needs.
Beyond Toxics' Promise
Beyond Toxics will act responsibly and aggressively to protect the public and the environment from toxic poisoning.
Beyond Toxics' Vision
We envision a future in which all Oregonians:
Know about the pollutants they are exposed to in our air, water, food and consumer products; the sources of those pollutants; and the health impacts of short and long term exposure.
Guarantee an equal right for each and every human to have clean air, clean water, unpolluted soils, safe consumer products and a healthy community in which to live.
Prioritize a child's health as the standard by which decisions are made regarding the use and disposal of toxic chemicals.
Choose the least toxic alternatives available for products used in homes, businesses and public facilities.
Participate actively in decision-making processes that impact public and environmental health.
 Hold our elected officials and regulatory agencies accountable to enforce environmental protection, pollution prevention and clean-up laws.
Hold our elected officials and regulatory agencies accountable to promoting laws, policies and technologies that provide protections for environmental and human health.
What We Do
Beyond Toxics was founded in 2000 and has since played a unique organizing role in Oregon: we put equal emphasis (and equal resources) into environmental justice engagement and community-based environmental research with the intent to influence state policy reform. We fulfill our mission by building social justice concerns into all environmental decision-making, thereby uniting the goals of human rights and environmental protection in all our work.
MORE about Beyond Toxics
VIDEOS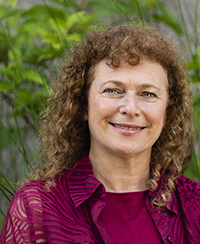 Lisa Arkin, Executive Director (photos)
web resolution (700 x 852 px.)
print resolution (vertical 8 in. x 10 in.)
---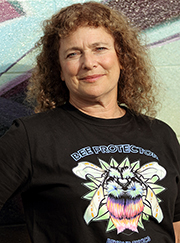 web resolution (480 x 647px)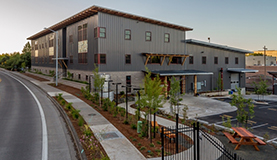 Front of Eugene office building:
120 Shelton-McMurphey Blvd., Suite 280
Social Media