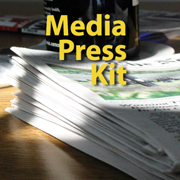 FOR THE PRESS
…to contact Beyond Toxics, please call or email:
Lisa Arkin, Executive Director
Beyond Toxics
Phone 541-465-8860
info@beyondtoxics.org | www.BeyondToxics.org
---
July 21, 2020
FULL Press Release (PDF)
Environmental Justice Pathways Webinar: The Right to Clean Air
Clean Air & Environmental Justice Grassroots Organizations and Advocates come together to talk about The Right to Clean Air
EUGENE, OR. – Beyond Toxics and the NAACP Eugene/Springfield, two environmental and racial justice organizations, are coming together to host the fourth "Environmental Justice Pathways Webinar – The Right to Clean Air" on August 5, 2020 at 12 pm. This webinar will feature a diverse set of panelists to talk about our collective right to clean and healthy air. Here is the panelist line-up:
Mary Peveto, President of Neighbors for Clean Air
Tony DeFalco, Executive Director of VERDE
Ana Molina, Statewide Environmental Justice Pathways Manager, Beyond Toxics
Moderator: Ben Duncan, Chief Officer of Diversity and Equity, Multnomah County
"I'm really excited to learn more about the intersections between clean air, environmental justice, and racial justice," said Haley Case-Scott, Climate Justice Grassroots Organizer for Beyond Toxics. The webinar intends to bring in diverse perspectives on what a Right to Clean Air means for the health and well-being of our community. It should also spark a discussion of the intersections between the current public health and social crises we are experiencing today, and how they are exacerbated by dirty and polluted air.
The EJP Webinar series will lead up to the Environmental Justice Pathways Summit, scheduled for April 2021 at the University of Oregon. Past webinars have featured panelists from throughout the State of Oregon, and have focused on Environmental Justice in the time of COVID-19, using art to advocate for change, and increasing our understanding of the historical intersections between race, the economy, and
environment.
The EJP Webinar Series is made possible by contributions from the following:
Meyer Memorial Trust
Ceres Trust
University of Oregon – Wayne Morse Center for Law and Politics
Confederated Tribes of Grand Ronde
Crag Law Center – Legal Aid for the Environment
Western Environmental Law Center
Oregon State University Spring Creek Project
Oregon State University Institute for Natural Resource/Water
Lane County Government
City of Eugene
Center for Environmental Futures
Casey Woodard
---
June 26, 2020
SALEM, OR – In an overwhelming bipartisan vote, both chambers of the Oregon Legislature today passed legislation (SB 1602) that will strengthen the state's aerial pesticide spray regulations and set the stage for fundamental reform of the Oregon Forest Practices Act. The legislation comes four months after thirteen conservation and fishing organizations reached agreement with thirteen timber companies on a path forward to modernize the state's long-outdated forestry laws.
"This is a big day for the state of Oregon," said Sean Stevens, executive director of Oregon Wild. "This legislation is a down payment on bringing our forest laws into the 21st century and finally turning the myth into reality – that Oregon has strong laws that protect our forests and communities."
"Today is another milestone on the road to cleaner water, safer communities and healthier salmon runs." said Bob Van Dyk, Oregon and California policy director for Wild Salmon Center. "This validates the hard work by conservation and fishing groups to hammer out a deal with timber companies. And it shows broad, bi-partisan consensus that it's time to modernize Oregon's forestry practices."
"With the passage of SB 1602, rural communities across Oregon are now reassured that legislators are listening and responding to their concerns about aerial pesticide spray on forest lands," said Lisa Arkin, executive director of Beyond Toxics. "Today's affirmative vote is a significant stride toward protecting health and drinking water for rural Oregon families because it establishes a lasting policy of community toxics 'right-to-know' as well as protective buffer zones for homes, schools and drinking water resources."
Today's bill passage is the product of decades of grassroots advocacy, public education, and dogged work by legislative champions to better protect forestlands, at risk wildlife, and adjacent communities. Conservation organizations would especially like to recognize the following legislators for their efforts:
Senator Michael Dembrow and former-Representative Ann Lininger who first championed aerial pesticide spray reform legislation in 2015.
Representative Paul Holvey, Representative Dan Rayfield, Representative Karin Power, Representative Andrea Salinas, and Representative Marty Wilde who have continuously introduced legislation over the years and delivered powerful testimony in support of updating forest laws and protecting communities.
House and Senate leadership, including Speaker Tina Kotek, House Republican Leader Christine Drazan, Senate Majority Leader Rob Wagner, and Senate President Peter Courtney for prioritizing this legislation in the special session.
Senator Minority Leader Fred Girod for carrying SB 1602 on the Senate floor today.
Senator Jeff Golden for his supportive remarks on the Senate floor today and for his long time dedication to forest protection.
While this legislation represents a significant step forward for Oregon's forests and the wildlife and people that rely on them, we know it is just a first step. Today marks the beginning of a new process that will require the commitment and engagement of all Oregonians who care about our forests to ensure that we can live up to our green reputation and have a truly sustainable forest sector.
Some summaries of the legislation and the Memorandum of Understanding are here and here.
---
June 8, 2020
Download the PRESS RELEASE (PDF)
Environmental Justice Pathways Youth Art Debut – Webinar
Local Youth Artists come together to address Environmental Justice using Spoken Word and Cinematography
EUGENE, OR. – Beyond Toxics and the NAACP Eugene Springfield are featuring four Oregon-based youth artists to present their art work to the public via a webinar format. These artists were selected as the winners of the Environmental Justice Youth Art Competition. Winners were slated to present their work at the Oregon Environmental Justice Pathways (EJP) Summit, a statewide gathering that was originally planned for April at the University of Oregon. With the Summit cancelled because of the COVID-19 precautions, the event will be held via webinar on June 15 at 6:30 pm PST. The event is free but registration is required.
Attendees will have the opportunity to listen and engage with artists as they share their responses to  environmental justice issues affecting future generations. Read more about the artists below:
Paul Wilson, Video – "Rios to Rivers": Paul is a photographer and cinematographer who uses storytelling to document the sovereignty of Tribal Nations and Water Stewardship.
Naily Nevarez, Video – "Homero Gomez Gonzalez": Naily is a multidisciplinary artist whose videos, animations and website design use storytelling as a tool to build empathy for the lived experience of marginalized communities.
Grace Burks, Poem – "from they who voicelessly screams.": Grace, a poet and Honors Undergraduate at Oregon State University, will make attendees consider the future of mother earth and those who depend on it.
AWW, Poem – "Howling":W.W., a young, non-binary individual will read "howling", a written piece that challenges violent narratives through creative works, poetry, and performance art.
This is the third webinar in the EJP webinar series. Monthly webinars will address topics such as Tribal Water Justice, The Right to Clean Air and Healthy Workplaces, Climate Resilient Communities and more.  The series fosters critical discussions around environmental justice in the state of Oregon, and will culminate in an in-person gathering at the University of Oregon in April 2021. To register for the webinar go to BeyondToxics.org/events or call 541-465-8860.
Download the PRESS RELEASE (PDF)
---
For Immediate Release – June 11, 2020
Download the PRESS RELEASE (PDF)
Jazz vocalist Halie Loren in Livestream concert on Facebook
June 19th event hosted by Mountain Rose Herbs
EUGENE, OR – Beyond Toxics is inviting the press and public to an evening of jazz music and vocals in support of environmental justice and public health. Internationally-acclaimed jazz vocalist Halie Loren will star in a livestream concert on the Beyond Toxics Facebook page on Friday, June 19th at 5 pm, hosted by Mountain Rose Herbs.
Halie Loren will be accompanied by her husband, guitarist Daniel Gallo.
Participants in the Facebook livestream can win a $50 Mountain Rose Herbs gift certificate for commenting on the live comments thread.
The evening of live music over the internet is in honor of our annual June fundraiser for environmental justice. During the month of June, Mountain Rose Herbs will generously donate up to $5,000 to Beyond Toxics to match donor gifts, dollar-for-dollar, to support Beyond Toxics' work for public health and environmental protection.
One review of Halie Loren's work sums up what the audience can look forward to on Monday:
"Loren mixes and matches popular songs from a variety of sources and eras, throws in a few originals for good measure, and lets her warm and seductive voice work its magic on all of them … Loren has something to say and her voice is as attractive and intoxicating as anything."
Download the PRESS RELEASE (PDF)
---
April 2, 2020
Download the PRESS RELEASE (PDF)
Sign-on Letter to Governor Brown Regarding EPA Rollbacks – Organizations
Environmental Groups Urge Oregon Action in the Face of
Federal Regulation Roll-Backs
Oregon's Environmental Protection Act can trump US EPA's pass for polluters
EUGENE, OR. – In response to an open-ended freeze on federal environmental regulations called for by the Trump Administration, dozens of top Oregon environmental advocacy groups are asking Governor Brown and state legislators to uphold Oregon's Environmental Protection Act. Introduced and passed as HB 2250 during the 2019 legislative session, the Act protects the standards of environmental and human health protections under Oregon State law as they stood enforced by the U.S. Environmental Protection Agency on January 19, 2017.
On Thursday, March 26, the US EPA announced a rollback of environmental regulations under cover of the COVID-19 pandemic. With this new order, manufacturers, power plants and other major polluters will decide–on their own–whether or not they have to meet legal requirements to manage hazardous waste, control emissions into air and prevent discharges into water. The EPA will not be fining companies for violating certain requirements on limiting pollution. This rule has no end date and will remain in place indefinitely.
The goal of the Oregon Environmental Protection Act is to maintain environmental and human health protections in a scenario where the federal government undermines or nullifies our nation's bedrock of environmental regulations. Such a scenario has arrived in the form of EPA's announcement that the federal agency has suspended seeking penalties for violations of routine compliance monitoring, integrity testing, sampling, laboratory analysis, training, and reporting or certification obligations if the Agency believes that the regulatory lapse is related to the COVID-19 outbreak.
Last year, at the time of adoption, Governor Brown made the following observation. "As we sign the Oregon EPA into law, we send a signal to Washington, D.C. that rolling back federal environmental laws only creates uncertainty. By working together with other states, we can take a leadership role in preventing the erosion of core laws that protect our environment."
The letter urges the Governor to use an environmental justice framework to consider and protect vulnerable communities already struggling to pay bills, remain employed, and keep their families healthy. "Exposure to air toxics and particle pollution, so detrimental to health, can affect people who are already health-impaired just at this time when respiratory and immune system strength is what we all need to survive a coronavirus infection."
Sign-on Letter to Governor Brown Regarding EPA Rollbacks – Organizations
---
February 10, 2020
Oregon Gov. Brown announces historic agreement between conservation groups and timber companies
Beyond Toxics served as principle consultant on Memorandum of Understanding for notification of pesticide applications
Read the statement from Beyond Toxics->>
Read Gov. Kate Brown's press release->>
---
NEWS RELEASE – January 13, 2020
Beyond Toxics organizes West Eugene Clean Air Community Meeting
Results from 2019 Environmental Health Community Survey Show High Level of Concern about Air Toxics and Health Impacts
---
Beyond Toxics is a statewide non-profit based in Eugene using environmental justice engagement and community-based environmental grassroots organizing to ensure environmental protection and health for all communities. 
MORE related news/blogs
What's that Smell in West Eugene? Beyond Toxics to Host Conversation about Air Pollution 
by Elizabeth Gabriel, KLCC radio
LRAPA announces facilities it will review for pollution amid air quality concerns
by Ardeshir Tabrizian, Oregon Daily Emerald
BLOG: A right to clean air – by Lisa Arkin on December 20, 2019
---
NEWS RELEASE – September 25, 2019
Beyond Toxics and Crag Law Center Secure Improvements in Air Quality Monitoring and Community Engagement for West Eugene
---
NEWS RELEASE – September 16, 2019
Oregon Cities on the Move Towards Safer, Organic Land Care
Eugene, ORE. – Parks in Talent, Eugene, Lane County and Springfield, Oregon are on the move towards safer, organic land care. In order to provide city landscapers with the skills and information needed to transition parks from conventional to natural land care, Beyond Toxics, a statewide environmental justice organization is partnering with a national non-profit organization Beyond Pesticides to sponsor a series of workshop with renowned organic turf grass expert Chip Osborne. Workshops will be held in the Willamette and Rogue Valleys. More than nine local governments are sending park maintenance staff to learn about organic land care.
"By putting a focus on soil health, non-toxic, organic land care can lower the long-term costs of managing turf while maintaining the look and quality that land managers and residents expect," said Mr. Osborne. Natural land care employs a "systems approach" to turf management, which integrates three concepts: an understanding of the soil and its biomass; sound management techniques; and the use of natural, organic products.
Beyond Toxics is hosting a free Community Town Hall on Organic Land Care on Wednesday, September 18, 6:30-8:30 PM at the Talent Community Center in Jackson County (104 E Main St, Talent, Oregon 97540). The event is co-hosted with Pollinator Project Rogue Valley. Come meet the experts, ask questions!
The cities of Eugene, Springfield, Talent and Lane County are participating in a 3-year pilot project to receive training and consultation for the transition to organic park management. Five other cities are receiving the initial training and may start the pilot project next spring.
Based upon an analysis of the structure, chemistry, and biology of the soil at the parks included in the project, Beyond Pesticides and Mr. Osborne will deliver a transition management plan to the community. This plan will help guide the use of new practices and products that support healthy soil, and turf grass that is better able to resist pest and weed pressure.
"These trainings provide many options for cities and counties that want to stop using carcinogens and neurotoxic chemicals where children and pets play," said Lisa Arkin, Executive Director of Beyond Toxics. "Protecting those who work in our parks, plus the families who rely on public parks for recreation and relaxation is paramount."
"With increased awareness of pesticide hazards, from the decline of pollinators to the World Health Organization recognizing the carcinogenic properties of the herbicide glyphosate, communities and residents are seeking out alternative products and practices that do not put human health or the environment at risk," said Jay Feldman, executive director at Beyond Pesticides, an organization which advocates for alternatives to hazardous pesticides.
Beyond Pesticides stresses that it is unnecessary to use toxic pesticides in order to have beautiful lawns, parks and playing fields. These activities also protect local waterways from pesticide pollution.
---
NEWS RELEASE – September 11, 2019
Oregon Attorney General Ellen Rosenblum announces Oregon seeks to join lawsuit to demand revoking the use of chlorpyrifos on food crops
Oregon joins the Attorneys General of six other states
For more information about the dangers of chlorpyrifos please contact:
Lisa Arkin, Executive Director, Beyond Toxics | 541-465-8860 | larkin@beyondtoxics.org
---
NEWS RELEASE – February 5, 2019
FULL Press Release (PDF)
See images to download below*
New National Food Study finds Dangerous Pesticides in Common Family Foods
Oregon has the second highest concentration of brain-damaging pesticides in apples
---
Beyond Toxics' Mission
Beyond Toxics works to guarantee environmental protections and health for all communities and residents, regardless of their background, income or where their home is located. We expose root causes of toxic pollution and help communities find solutions that are appropriate to their needs.
Beyond Toxics' Promise
Beyond Toxics will act responsibly and aggressively to protect the public and the environment from toxic poisoning.
Beyond Toxics' Vision
We envision a future in which all Oregonians:
Know about the pollutants they are exposed to in our air, water, food and consumer products; the sources of those pollutants; and the health impacts of short and long term exposure.
Guarantee an equal right for each and every human to have clean air, clean water, unpolluted soils, safe consumer products and a healthy community in which to live.
Prioritize a child's health as the standard by which decisions are made regarding the use and disposal of toxic chemicals.
Choose the least toxic alternatives available for products used in homes, businesses and public facilities.
Participate actively in decision-making processes that impact public and environmental health.
 Hold our elected officials and regulatory agencies accountable to enforce environmental protection, pollution prevention and clean-up laws.
Hold our elected officials and regulatory agencies accountable to promoting laws, policies and technologies that provide protections for environmental and human health.
What We Do
Beyond Toxics was founded in 2000 and has since played a unique organizing role in Oregon: we put equal emphasis (and equal resources) into environmental justice engagement and community-based environmental research with the intent to influence state policy reform. We fulfill our mission by building social justice concerns into all environmental decision-making, thereby uniting the goals of human rights and environmental protection in all our work.
MORE about Beyond Toxics
VIDEOS
---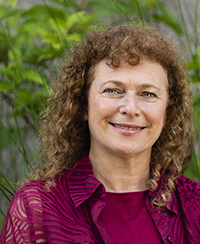 Lisa Arkin, Executive Director (photos)
web resolution (700 x 852 px.)
print resolution (vertical 8 in. x 10 in.)
---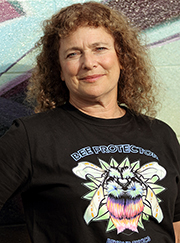 web resolution (480 x 647px)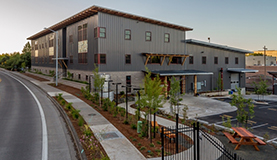 Front of Eugene office building:
120 Shelton-McMurphey Blvd., Suite 280
Social Media