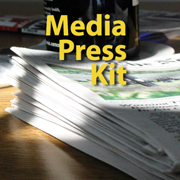 FOR THE PRESS
…to contact Beyond Toxics, please call or email:
Lisa Arkin, Executive Director
Beyond Toxics
Phone 541-465-8860
info@beyondtoxics.org | www.BeyondToxics.org
Photos of our Executive Director, Lisa Arkin, and logo graphics are available at the bottom of this page…
---
April 2, 2020
Download the PRESS RELEASE (PDF)
Sign-on Letter to Governor Brown Regarding EPA Rollbacks – Organizations
Environmental Groups Urge Oregon Action in the Face of
Federal Regulation Roll-Backs
Oregon's Environmental Protection Act can trump US EPA's pass for polluters
EUGENE, OR. – In response to an open-ended freeze on federal environmental regulations called for by the Trump Administration, dozens of top Oregon environmental advocacy groups are asking Governor Brown and state legislators to uphold Oregon's Environmental Protection Act. Introduced and passed as HB 2250 during the 2019 legislative session, the Act protects the standards of environmental and human health protections under Oregon State law as they stood enforced by the U.S. Environmental Protection Agency on January 19, 2017.
On Thursday, March 26, the US EPA announced a rollback of environmental regulations under cover of the COVID-19 pandemic. With this new order, manufacturers, power plants and other major polluters will decide–on their own–whether or not they have to meet legal requirements to manage hazardous waste, control emissions into air and prevent discharges into water. The EPA will not be fining companies for violating certain requirements on limiting pollution. This rule has no end date and will remain in place indefinitely.
The goal of the Oregon Environmental Protection Act is to maintain environmental and human health protections in a scenario where the federal government undermines or nullifies our nation's bedrock of environmental regulations. Such a scenario has arrived in the form of EPA's announcement that the federal agency has suspended seeking penalties for violations of routine compliance monitoring, integrity testing, sampling, laboratory analysis, training, and reporting or certification obligations if the Agency believes that the regulatory lapse is related to the COVID-19 outbreak.
Last year, at the time of adoption, Governor Brown made the following observation. "As we sign the Oregon EPA into law, we send a signal to Washington, D.C. that rolling back federal environmental laws only creates uncertainty. By working together with other states, we can take a leadership role in preventing the erosion of core laws that protect our environment."
The letter urges the Governor to use an environmental justice framework to consider and protect vulnerable communities already struggling to pay bills, remain employed, and keep their families healthy. "Exposure to air toxics and particle pollution, so detrimental to health, can affect people who are already health-impaired just at this time when respiratory and immune system strength is what we all need to survive a coronavirus infection."
Sign-on Letter to Governor Brown Regarding EPA Rollbacks – Organizations
---
February 10, 2020
Oregon Gov. Brown announces historic agreement between conservation groups and timber companies
Beyond Toxics served as principle consultant on Memorandum of Understanding for notification of pesticide applications
Read the statement from Beyond Toxics->>
Read Gov. Kate Brown's press release->>
---
NEWS RELEASE – January 13, 2020
Beyond Toxics organizes West Eugene Clean Air Community Meeting
Results from 2019 Environmental Health Community Survey Show High Level of Concern about Air Toxics and Health Impacts
—————————————————-
Beyond Toxics is a statewide non-profit based in Eugene using environmental justice engagement and community-based environmental grassroots organizing to ensure environmental protection and health for all communities. 
MORE related news/blogs
What's that Smell in West Eugene? Beyond Toxics to Host Conversation about Air Pollution 
by Elizabeth Gabriel, KLCC radio
LRAPA announces facilities it will review for pollution amid air quality concerns
by Ardeshir Tabrizian, Oregon Daily Emerald
BLOG: A right to clean air – by Lisa Arkin on December 20, 2019
---
NEWS RELEASE – September 25, 2019
Beyond Toxics and Crag Law Center Secure Improvements in Air Quality Monitoring and Community Engagement for West Eugene
---
NEWS RELEASE – September 16, 2019
Oregon Cities on the Move Towards Safer, Organic Land Care
Eugene, ORE. – Parks in Talent, Eugene, Lane County and Springfield, Oregon are on the move towards safer, organic land care. In order to provide city landscapers with the skills and information needed to transition parks from conventional to natural land care, Beyond Toxics, a statewide environmental justice organization is partnering with a national non-profit organization Beyond Pesticides to sponsor a series of workshop with renowned organic turf grass expert Chip Osborne. Workshops will be held in the Willamette and Rogue Valleys. More than nine local governments are sending park maintenance staff to learn about organic land care.
"By putting a focus on soil health, non-toxic, organic land care can lower the long-term costs of managing turf while maintaining the look and quality that land managers and residents expect," said Mr. Osborne. Natural land care employs a "systems approach" to turf management, which integrates three concepts: an understanding of the soil and its biomass; sound management techniques; and the use of natural, organic products.
Beyond Toxics is hosting a free Community Town Hall on Organic Land Care on Wednesday, September 18, 6:30-8:30 PM at the Talent Community Center in Jackson County (104 E Main St, Talent, Oregon 97540). The event is co-hosted with Pollinator Project Rogue Valley. Come meet the experts, ask questions!
The cities of Eugene, Springfield, Talent and Lane County are participating in a 3-year pilot project to receive training and consultation for the transition to organic park management. Five other cities are receiving the initial training and may start the pilot project next spring.
Based upon an analysis of the structure, chemistry, and biology of the soil at the parks included in the project, Beyond Pesticides and Mr. Osborne will deliver a transition management plan to the community. This plan will help guide the use of new practices and products that support healthy soil, and turf grass that is better able to resist pest and weed pressure.
"These trainings provide many options for cities and counties that want to stop using carcinogens and neurotoxic chemicals where children and pets play," said Lisa Arkin, Executive Director of Beyond Toxics. "Protecting those who work in our parks, plus the families who rely on public parks for recreation and relaxation is paramount."
"With increased awareness of pesticide hazards, from the decline of pollinators to the World Health Organization recognizing the carcinogenic properties of the herbicide glyphosate, communities and residents are seeking out alternative products and practices that do not put human health or the environment at risk," said Jay Feldman, executive director at Beyond Pesticides, an organization which advocates for alternatives to hazardous pesticides.
Beyond Pesticides stresses that it is unnecessary to use toxic pesticides in order to have beautiful lawns, parks and playing fields. These activities also protect local waterways from pesticide pollution.
---
NEWS RELEASE – September 11, 2019
Oregon Attorney General Ellen Rosenblum announces Oregon seeks to join lawsuit to demand revoking the use of chlorpyrifos on food crops
Oregon joins the Attorneys General of six other states
For more information about the dangers of chlorpyrifos please contact:
Lisa Arkin, Executive Director, Beyond Toxics | 541-465-8860 | larkin@beyondtoxics.org
---
NEWS RELEASE – February 5, 2019
FULL Press Release (PDF)
See images to download below*
New National Food Study finds Dangerous Pesticides in Common Family Foods
Oregon has the second highest concentration of brain-damaging pesticides in apples
---
Beyond Toxics' Mission
Beyond Toxics works to guarantee environmental protections and health for all communities and residents, regardless of their background, income or where their home is located. We expose root causes of toxic pollution and help communities find solutions that are appropriate to their needs.
Beyond Toxics' Promise
Beyond Toxics will act responsibly and aggressively to protect the public and the environment from toxic poisoning.
Beyond Toxics' Vision
We envision a future in which all Oregonians:
Know about the pollutants they are exposed to in our air, water, food and consumer products; the sources of those pollutants; and the health impacts of short and long term exposure.
Guarantee an equal right for each and every human to have clean air, clean water, unpolluted soils, safe consumer products and a healthy community in which to live.
Prioritize a child's health as the standard by which decisions are made regarding the use and disposal of toxic chemicals.
Choose the least toxic alternatives available for products used in homes, businesses and public facilities.
Participate actively in decision-making processes that impact public and environmental health.
 Hold our elected officials and regulatory agencies accountable to enforce environmental protection, pollution prevention and clean-up laws.
Hold our elected officials and regulatory agencies accountable to promoting laws, policies and technologies that provide protections for environmental and human health.
What We Do
Beyond Toxics was founded in 2000 and has since played a unique organizing role in Oregon: we put equal emphasis (and equal resources) into environmental justice engagement and community-based environmental research with the intent to influence state policy reform. We fulfill our mission by building social justice concerns into all environmental decision-making, thereby uniting the goals of human rights and environmental protection in all our work.
MORE about Beyond Toxics
VIDEOS
---
latest portrait here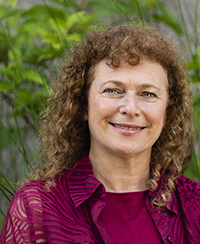 Lisa Arkin, Executive Director (photos)
web resolution (700 x 852 px.)
print resolution (vertical 8 in. x 10 in.)
---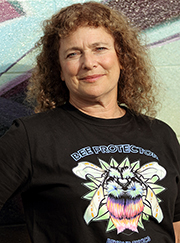 web resolution (480 x 647px)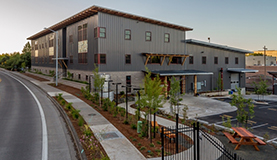 Front of Eugene office building:
120 Shelton-McMurphey Blvd., Suite 280
Social Media