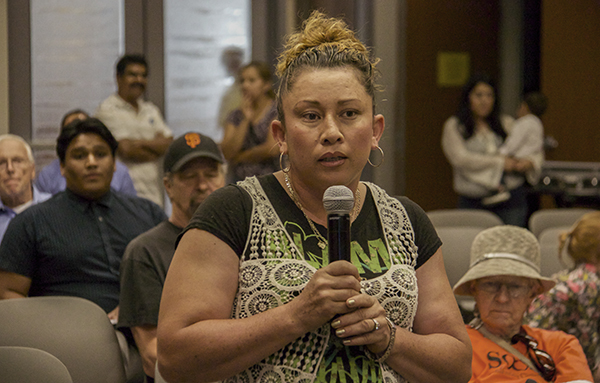 Oregon's Environmental Justice Task Force holds regular meetings for which the public is invited to testify. A Latinx worker speaks about her experiences in Oregon. Photo by Natalie Hardwicke.
---
TAKE ACTION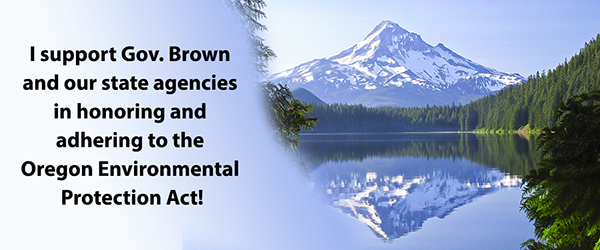 Sign the Beyond Toxics letter to Governor Brown regarding EPA rollbacks. Tell Governor Brown you support her and state agencies in honoring the Oregon Environmental Protection Act! See the organizations that have signed on.
---
Beyond Toxics has dedicated staff and a committed Board of Directors, but we couldn't do the work we do in Oregon without the generous help of community members like you!
VISION
We envision a future where everyone has equal access to a healthy and safe environment.
MISSION
Beyond Toxics provides leadership for a clean and just Oregon. We partner with frontline communities and support their leadership to build a statewide environmental justice movement.
See our Events page>> | Read about our accomplishments>>
Ways You Can Make a Difference
1) BECOME INFORMED
Learn more about the issues that matter to you. See our page listing important resources to help you make informed decisions about the environmental health issues that matter most to you. (see our Beyond Toxics Fact Sheet)
We are involved in several campaigns across these main issue areas:
Environmental Justice (merges environmental health with social justice)
West Eugene Industrial Corridor Environmental Health Project
Worker Justice Is Environmental Justice
Human rights and chemical exposure  
Climate Justice
Pesticide Reform
Forestry Pesticide Project
Chemical Trespass and Human Rights
Save Oregon's Bees Project
Air Quality
Air Toxics Pollution
---
2) WORK WITH US!
We currently do not have any positions available.
---
3) JOIN US!
Become a member of Beyond Toxics. Read about how you can join->
There are MANY reasons to be hopeful…protecting what you cherish is possible! Beyond Toxics remains your vigilant advocate.
Beyond Toxics is a 501(c)(3) non-profit organization and all contributions are fully tax-deductible. Please consider giving a gift of a Beyond Toxics membership to a friend or family member!
---
Interested in receiving our news and action alerts?
Click on the Subscribe button below and fill in your email address to sign up…
Sign Up!
---
---
3) VOLUNTEER OR INTERN WITH BEYOND TOXICS
We have created internship opportunities, which are more structured than volunteering. See the Internship and Volunteer page for a current listing with descriptions.
Interested in volunteering? Many of our events depend on a wide variety of dedicated, generous volunteers from our community. If this sounds like fun, we welcome your involvement! Please visit our Volunteer page to see how you can get involved. Or you can email us directly: volunteers (at) beyondtoxics (dot) org or internships (at) beyondtoxics (dot) org.
---
4) WORK FOR BEYOND TOXICS
There are no job openings at this time.
BEYOND TOXICS NON-DISCRIMINATION POLICY
This policy states Beyond Toxics' position on discrimination.
Beyond Toxics values and supports diversity in principle and practice. There shall be no barriers to full and equal participation and/or employment in this organization on the basis of race, creed, color, ethnicity, national origin, religion, sex, sexual orientation, gender expression, age, marital status, physical or mental ability, veteran status, military obligations, national origin or source of legal income.
This policy will be followed by Beyond Toxics' governing board, staff, volunteers, outside vendors, consultants, and contractors and will be applied to members and those served by the organization.
---