Why We Do The Work,
a new podcast featuring our West Eugene Organizer, Arjorie
The first season of a new podcast focuses on childhood cancer and environmental pollution. In the first three podcasts, we talk about friendship, families and struggling with the reality of childhood cancer. These conversations will include discussion around cancer and the hardships that ensue. Trigger warning: cancer, traumatic experiences.
Hosted by Arjorie Arberry-Baribeault, West Eugene Community Organizer
Also available on apple, google and amazon podcasts!
Apple
Google
Amazon.com
Audible

Arjorie explores the growing cancer cluster around Kashmere Gardens and reflects on how the impacted communities have risen up to demand accountability from big polluters.
A conversation with Oregon environmental justice lawyers Teryn Yazdani, Staff Attorney and Climate Policy Manager with Beyond Toxics and Rebeka Dawit, Associate Attorney with Crag Law Center.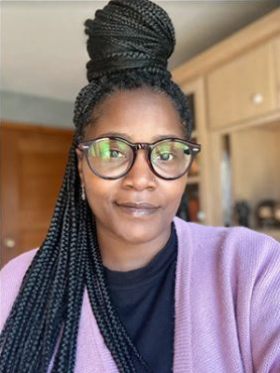 "My goal for 'Why We Do The Work' is to be a vulnerable space for families (and friends) who are looking for comfort in knowing someone understands what they are going through. A connection of the hearts is a welcomed remedy for those dark times. I hope this podcast reaches folks who are searching for a soft place to land."
- Podcast host, Arjorie Arberry-Baribeault, West Eugene Community Organizer