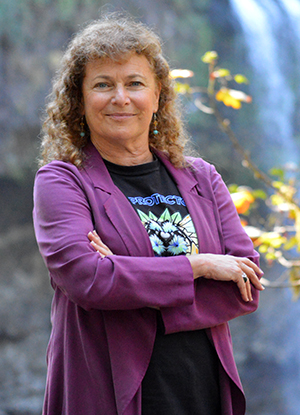 LISA ARKIN
Executive Director
Email: larkin@beyondtoxics.org
Phone: 541-465-8860 x804
Lisa Arkin, the Executive Director of the Beyond Toxics, has provided innovative policy leadership and grassroots organizing for Beyond Toxics since 2006. Under her guidance, Beyond Toxics embraced the principles of diversity and equity, and adopted an anti-racist ethos to become Oregon's first environmental justice organization. Arkin is dedicated to placing human rights, racial and social justice at the forefront of all environmental protection and climate resiliency policies. Under her leadership, Beyond Toxics organized the first Oregon Environmental Justice Bus Tour, the first set of regional environmental justice forums and stewarded the adoption of Oregon's Environmental Justice Framework (SCR 17) in the 2021 legislative session. With her direction, Beyond Toxics has grown to a staff of eleven and has two offices: our Willamette Valley headquarters and the Southern Oregon office. She serves as an appointed member of a number of commissions and workgroups on issues such as land use, environmental justice, pesticide reform and air quality. Lisa is a recipient of the Eugene City Club Turtle Award for unique civic leadership and the Roz Slovic Social Justice Award. She serves on the Board of Directors of the Maxville Heritage Interpretive Center, a nonprofit dedicated to uplifting the amazing history of African-American timber workers. Arkin is the granddaughter of Russian-Ukrainian Jewish immigrants who fled pogroms and persecution to pursue their dream of becoming farmers. She dedicates herself to the values of Tikkun Olam, taking action to repair the world.
See Lisa's most recent blog, "It's National Public Health Week. Let's tackle toxic chemicals!" | MORE blogs by Lisa
RAYNA VILES
Assistant Director
Email: rviles@beyondtoxics.org
Phone: 541-465-8860
Rayna Viles is a long-time Eugene resident who is proud to have grown up in the Bethel neighborhood of West Eugene. As a citizen of the Confederated Tribes of Siletz Indians and descendant of the Chinook Indian Nation, she feels strongly about the importance of Indigenously-informed land stewardship. The lens of traditional ecological knowledge has helped guide her work in the environmental field. At the University of Oregon, Rayna majored in Arts Management with minors in Planning, Public Policy and Management, Business Administration and Native American Studies and graduated with a BA. As a UO student, Rayna served as an intern for University Advancement and later worked in that fundraising department for over two years. Rayna looks forward to applying her fundraising skills and her nonprofit management training to her future efforts in backing critical Beyond Toxic initiatives. Rayna first connected with Beyond Toxics three years ago, and invested her volunteer time in the organization ever since. In her free time, she enjoys nature walks, participating in cultural arts events, and being an Auntie to six wonderful nieces and nephews.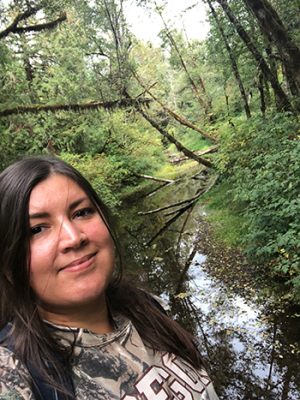 KRYSTAL ABRAMS
Krystal Abrams has a passion for environmental justice and pollinator habitat conservation. Krystal pursued a bachelor's degree in Environmental Sciences at the University of Oregon. Krystal collaborated with prominent organizations like the Walama Restoration Project, McKenzie Watershed Council and McKenzie River Trust, focusing on habitat restoration and monitoring projects for native birds, insects, reptiles and amphibians.
Post-graduation, Krystal excelled in recruiting and managing volunteers for the Walama Restoration Project, leading environmental restoration work parties and nature hikes in the Eugene-Springfield Area. Their outreach efforts also extended to advocating for environmental education and conservation. Krystal's communication skills have been pivotal in driving positive change within the environmental sector. Their ability to engage diverse audiences and craft compelling messages has proven instrumental in achieving meaningful results.
Beyond their professional pursuits, Krystal embraces an active lifestyle, relishing camping and hiking in the great outdoors. Their adventurous spirit and adaptability mirror their approach to overcoming challenges in the dynamic world of communications. With their expertise, Krystal is eager to contribute their communication prowess to new opportunities, connecting organizations and audiences effectively for meaningful outcomes.
Krystal's heritage as a Cherokee-Muscogee person has instilled a deep appreciation for the value of diverse perspectives in the workplace.
See Krystal's most recent blog, "Advancing Environmental Justice in 2023"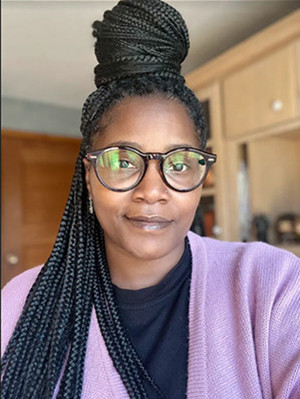 ARJORIE ARBERRY-BARIBEAULT
Arjorie Arberry-Baribeault was born in Turkey where her father was stationed in the Air Force. She moved to West Eugene in 1993 to raise a family. After having children, Arjorie studied at The College of Cosmetology in Klamath Falls and became a licensed cosmetologist. Arjorie became interested in pollution in her neighborhood after her 13-year old daughter was diagnosed with Hodgkin's Lymphoma in 2018. After researching the air, water, and soils in the West Eugene area, she discovered the work of Beyond Toxics. Arjorie says, "Joining the environmental justice team at Beyond Toxics gives me the ability to help be a voice for West Eugene's community. My passion is to speak up for those individuals who have not been heard. My goal with Beyond Toxics is to help and serve as an example for the West Eugene Community, because I am one of those families harmed by the poor air quality in Eugene."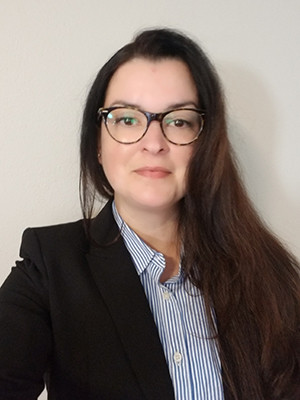 ANA COLWELL
After raising a family of three daughters, Ana Colwell enrolled at the University of Oregon School of Law to advocate on behalf of the environment, natural resources, and Native American legal and environmental issues. In May 2022, Ana earned her J.D. with a concentration in Environmental Law.
During school, she was awarded a fellowship with the Environmental and Natural Resources center as a Native Environmental Sovereignty fellow. She was also awarded the Wayne Morse Environmental Law fellowship with the Oregon Department of Fish and Wildlife. After graduation she became a Judicial clerk at the Lane County Circuit Courthouse for the Honorable Erin A. Fennerty.
A citizen of the Osage Nation, Ana was born in Korea and grew up in Japan and South America. Through her travels, she learned from other cultures and experienced the vulnerability of climate and how the delicate balance of nature affects those that rely on it for security.
After having lived in many countries, Ana is honored to now call the Pacific Northwest home. She and her family enjoy hiking, visits to the coast, and the outdoor lifestyle provided by the moderate weather and the four seasons.

JENNIFER EISELE

OLIVIA FARNHAM
Olivia Farnham, originally from Chicago, earned a bachelor's degree in Spanish and Sociology at the University of Oregon. As a UO student, Olivia led an independent research project to provide data for her thesis on the experience of low-wage essential workers during the COVID-19 pandemic. Throughout her studies, she fostered a passion for engaging with and learning from frontline communities who are disproportionately impacted by structural inequality. After graduation, Olivia utilized this passion, as well as her many years of experience working with youth, in her role as a public high school teacher in Springfield, OR. She is excited to apply her community outreach and organizational skills to the crucial work of creating a world in which everyone has access to an environment free from harmful pollution and hazardous climate conditions.

JOHN JORDAN-CASCADE
John Jordan-Cascade served as the Communications Manager for Beyond Toxics from April 2009 to June 2021 and transitioned to Web Manager soon after. He has an extensive background as a web and graphics designer and video producer. Prior to his work for Beyond Toxics, John worked on numerous political campaigns, and has worked as an activist for the environment and a supporter of a wide variety of peace, social justice and human rights campaigns.
Read John's blogs: Bees by the Numbers and The economics of exporting coal through Oregon

MASON LEAVITT
Mason Leavitt's younger years were split between grey, flat suburban Denver Colorado and the agricultural tourist town of Hood River, Oregon, situated in the National Scenic Area of the Columbia River Gorge. Entranced by the scenic vistas of mountains, rivers, and temperate rainforests, he has always felt intimately tied to the world's precious ecosystems. Mason is almost finished with his undergraduate degree at the University of Oregon in Geography as well as Spatial Data Science and Technology. He has found much intellectual fascination, passion, and curiosity enmeshed in the science of place, whether that be through the methodologies of the Humanities, qualitative social sciences, or the statistical basis of programming and GIS. While he figures out which one pulls his heart the most for graduate school, he's beyond joyed to bring his entire skillset to Beyond Toxics, and participate in a community advocating for values dear to him.
Read Mason's latest blog, "From Culinary Luxury to Silent Threat: The Dark Side of Gas Appliances"

EMILY MATLOCK
Emily Matlock is a native Oregonian who grew up in Sherwood, near Portland. She came to Eugene to attend the University of Oregon where she studied journalism and Spanish and wrote for the campus newspaper, The Daily Emerald. After graduation, she worked for Early Childhood CARES and then as a journalist for a small Portland-area newspaper before transitioning to the Beyond Toxics team.
She is excited to bring her passion for cross-cultural communication to Beyond Toxics and work with a dedicated staff and community. In addition to her role as membership and communications coordinator, she also serves as an intern and volunteer coordinator, and staff photographer. In her free time, she enjoys hiking, teaching fitness classes, dancing, and doing art.
Read Emily's latest blog, "Clearing the Air: Uncovering the Risks of Gas Stove Pollution"

ALYSSA RUEDA
Alyssa Rueda grew up in Miami and Las Vegas before moving to Eugene to study Marine Biology at the University of Oregon. She fell in love with the ocean as a young child. Everything she's learned about the ocean and the communities around it, has made her passionate about marine ecosystems, as well as the law. She recently graduated from the University of Oregon with a B.S. in Marine Biology and two minors in environmental studies and legal studies. She plans to go back to school for a masters in Marine Biology and a law degree to pursue a career in oceanic research and policy. She is excited to intern with Beyond Toxics to learn as much as she can about the work that goes into policy reform and community outreach.

TERYN YAZDANI
Teryn Yazdani was born in Jackson, Mississippi and raised in a tight-knit multi-generational Iranian-American household. In 2017, she moved to Portland to pursue a career in environmental law after graduating from Tulane University in New Orleans with a B.A. in Anthropology and Environmental Studies. In 2020, Teryn earned her J.D. from Lewis & Clark Law School with a certificate in Environmental and Natural Resource Law. She was named one of the law school's first Diehl Environmental Law Fellow recipients, an honor awarded to only four graduating law students pursuing careers in public interest environmental legal work. After graduation, she joined the Crag Law Center as their 2020-2022 Legal Fellow, gaining experience in federal and state environmental legal issues. In her spare time, she enjoys taking in the beauty of the Pacific Northwest by hiking, camping, and foraging.
Read Teryn's latest blog, "Public Health Overlay Zones keep people safe"
---
Our team works to help Oregon move beyond the damaging environmental practices of the past and support ecological resilience and balance. We advocate for the right of underserved communities to be included in decision making processes that affect them.

---

KIARA CONWAY
Kiara Conway
Kiara grew up in North Bend, OR, and is currently pursuing a B.A. in Educational Foundations and a minor in Black Studies at the University of Oregon. After graduation, she plans to pursue a master's in Education. She is passionate about the intersection of social justice in education and climate justice and is looking forward to gaining more experience with Beyond Toxics through her internship.

ZOE KLEINER
Zoe Kleiner is a senior at the University of Oregon. Her academic journey is centered around the dynamic fields of Geographic Information Science and Environmental Studies, where she utilizes mapping as a tool for building environmental communication with people outside the scientific community. Her educational pursuits reflect a deep-seated commitment to bridging the gap between society's actions and their influences on their ecosystems. Her desire is to foster this reconnection through dedicated conservation and restoration efforts. Particularly, understanding the analysis of how social, cultural, and political identities intricately shape our interactions with and perceptions of the surrounding ecology.

DAVION SALANGA
Davion Ray Salanga hails from from Vallejo, California. He is an undergraduate at the University of Oregon, majoring in geography with a minor in Planning, Public Policy, and Management (PPPM). He arrived at Beyond Toxics with an interest in GIS and helping the community around him. In his off-time, he's busy working on his own club called Ducks Martial Arts and participating in Asian and Pacific Islander student meetings.

CALEB TODD
Caleb Todd is a student at the University of Oregon School of Law, where he will receive a J.D. in May of 2024 with a concentration in Environmental Law and Oceans and Coastal Law. He previously earned a bachelor's degree from Clemson University, where he studied Environmental and Natural Resources with a concentration in Economic Policy and a minor in Political Science. Since starting at Oregon Law, Caleb has worked with the Western Environmental Law Center, Wildlands Network, and as an Oceans, Coasts, and Watersheds fellow for the University of Oregon's Environmental and Natural Resource Center. He is excited for the opportunity to work with Beyond Toxics' legal team, and hopefully make a difference in the lives of Oregonians and their environment.

NATHAN WILSON
Nathan Wison is a senior at the University of Oregon double-majoring in Environmental Studies and Journalism, with a minor in Science Communication. His main interests lie in wildfire policy and media coverage, which he's written about for Ethos Magazine, and in climate change storytelling, which was inspired by his time abroad in Ghana last summer. In the future, Nathan envisions himself living in the grey area between science and the public, both as a translator and as an advocate for environmental justice. When not writing, he's either on his bike, experimenting with his film camera, or diving into another fantasy novel.