NEW… JOB OPENING:
Climate Policy and Legislative Affairs Manager (PDF)
still accepting applications:
Environmental Justice Grassroots Organizer for Southern Oregon (PDF)
---
Meet Haley, Our Climate Justice Organizer!
---
Read about our NEW Speaker's Bureau service and book a speaker for your organization's class, meeting or webinar.
---

Lisa Arkin
Executive Director
Office: 541-465-8860
Email: larkin (at) beyondtoxics (dot) org
Prior to her work with Beyond Toxics, Lisa spent thirteen years as an educator and associate professor at both Stanford University and University of Oregon.  She has since accumulated deep experience in toxics use reduction advocacy, land use planning, environmental protection and strategic development for non-profit organizations. Lisa has served as Executive Director since 2005. | Read the Summer 2014 LandWatch interview (PDF)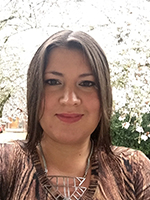 Krystal Abrams
Regenerative Ecosystems and Pesticide Program Manager
Office: 541-465-8860
Email: kabrams (at) beyondtoxics (dot) org
Krystal was raised in a Cherokee-Muscogee family in northern Florida. After graduating from a community college she embarked on a road trip across America which led her to settle in Eugene and study Environmental Sciences at the University of Oregon. During her time at the UO she collaborated with the McKenzie Watershed Council (MWC) and the McKenzie River Trust (MRT) to monitor and restore critical riparian habitat along the McKenzie River. After graduation, Krystal recruited and managed volunteers for the Walama Restoration Project, leading non-chemical environmental restoration work parties and nature hikes around the Eugene-Springfield Area. When she's not reaching out to advocate for environmental education and conservation, you can find her whipping up some speed on a nearby bike path or hiking and enjoying the great outdoors.

Bianca Marcella Ballará
Community Organizer, Southern Oregon
Office: 541-465-8860, ext. 2
Email: bballara (at) beyondtoxics (dot) org
Born in Miami, Florida of Cuban immigrant and working class parents and being familiar with racism and classism from a young age, Bianca has always had a mind for making the world a safer and more equitable place. Throughout her studies, and knowing that most of her grandparents were farmers, she keeps coming back to the importance of people's basic needs getting met, such as the need for healthy food and connection to the earth. While at the University of Chicago, she built community gardens for the low-income communities of color, canvassed with Environment Illinois to keep British Petroleum from dumping oil by-products in Lake Michigan. Bianca moved to rural Oregon six years ago to and has since created several LGBTQ land projects in the area and studied Traditional Ecological Knowledge. Giving back to the highly marginalized Latinx and communities of color of rural Oregon who experience the brunt end of environmental injustice to her is a homecoming.

Haley Case-Scott
Climate Justice Grassroots Organizer
Office: 541-465-8860
Email: hcasescott (at) beyondtoxics (dot) org
Haley Case-Scott is a member of the Confederated Tribes of Siletz Indians, and a descendant of the Klamath Tribes, Yurok Tribe, and the Sakoagan Band of Chippewa Indians. She was born and raised in the Klamath Basin, and moved to Eugene in 2014 to attend the University of Oregon. Four years later, Haley received her Bachelor of Arts Degree in Political Science with a minor in Native American Studies. Prior to working as the Climate Justice Grassroots Organizer, Haley served as a Research Assistant with the Pacific Northwest Tribal Climate Change Project and the United States Forest Service. She is dedicated to ensuring that diverse perspectives are considered and respected in the development of climate policy.
Mashal Rahmati Copperman
2020-2021 Environmental Justice Fellow
Email: mrahmati (at) beyondtoxics (dot) org
Mashal is a first-generation student and Hazara-Afghan immigrant who grew up in Los Angeles. After receiving a Bachelors of the Arts from University of California, Santa Barbara she pursued her interest in permaculture and organic agriculture working at Lane County farms and nurseries. She is currently a McNair Scholar at the University of Oregon pursuing a Post-Baccalaureate in Environmental Science with PhD aspirations to further research on bioremediation techniques of heavy metal toxins impacting soils in marginalized communities. She aims to bring an intersectional approach to environmental justice, science and quantitative research. Mashal enjoys cycling, bouldering, foraging for edible mushrooms, and growing food.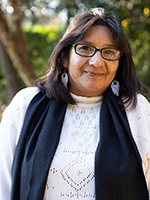 Jennifer Eisele
Pesticide Projects Fellow
Office: 541-465-8860
Email: jeisele (at) beyondtoxics (dot) org
Jennifer is our new Pesticide Projects Fellow. She brings invaluable experience to our organization based on her previous work on pesticide regulations in the Tribal Environmental Protection Program of the Shoshone Paiute Tribes of Nevada. Jennifer chose to join the Beyond Toxics team thanks to a job placement program administered by the Oregon Siletz Tribes.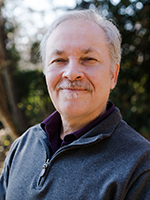 John Jordan-Cascade
Communications Manager
Office: 541-465-8860
Email: jjcascade (at) beyondtoxics (dot) org
John was hired to serve as the Communications Manager for Beyond Toxics in April 2009. He has an extensive background as a web and graphics designer and video producer. He has also worked on numerous political campaigns, is a long-time activist for the environment and a supporter of a wide variety of peace, social justice and human rights campaigns.
Ana Molina Trejo
Statewide Environmental Justice Manager
Office: 541-465-8860
Email: amolina (at) beyondtoxics (dot) org
Ana was born in Mexico but grew up in South Lake Tahoe when her family migrated to the US. She is first in her family to graduate from college, and recently graduated from Humboldt State University. Growing up in such a beautiful area gave her an appreciation for the environment that inspired her to pursue a degree in Environmental Science. While in school she became involved in social justice issues on campus and in Humboldt County. Ana began to make the connections of how our social constructs affect our environment leading to environmental racism. She realized that you can't leave out whole communities when it comes to conversations about climate change and the environment when they will be the ones who are affected. Ana has a love for both the environment and people because we are resilient, strong and imaginative and we can come up with solutions when we work collectively. On her down time Ana likes to hike, backpack, read and check out thrift stores.

Ephraim Payne
Development and Events Director
Office: 541-465-8860
Email: epayne (at) beyondtoxics (dot) org
A former environmental reporter and editor of the Veneta, Oregon-based West Lane News, Ephraim brings valuable fundraising and event organizing experience to Beyond Toxics. Most recently the Development and Communications Director for BRING Recycling, Ephraim has worked with and volunteered for local nonprofits ranging from International Stove Solutions (Instove) and the Long Tom Watershed Council (LTWC) to the McKenzie River Trust (MRT). A graduate of the University of Oregon's School of Journalism and Communications, he earned a Graduate Certificate in Nonprofit Management from the UO in 2014. When not out in the community building the personal relationships and community partnerships vital to ensuring environmental protection for all Oregon communities, you might find him exploring the Cascades with his family or at home in his woodshop working on an endless variety of DIY home improvement projects.
---
Won't you join us in imagining, and working for, a world beyond toxics?
Beyond Toxics is a 501(c)(3) non-profit organization and all contributions are fully tax-deductible. Please consider giving a gift of a Beyond Toxics membership to a friend or family member!