VICTORY IN THE SENATE FOR ENVIRONMENTAL JUSTICE!
SCR 17 passed out of the Senate on a 22-7 vote! SCR 17 resolution establishes principles, builds a framework of shared values, and lays the path forward for future policies and practices based on the right to ethical, balanced, healthy and responsible uses of land and renewable resources for future generations. Read the 1-page summary.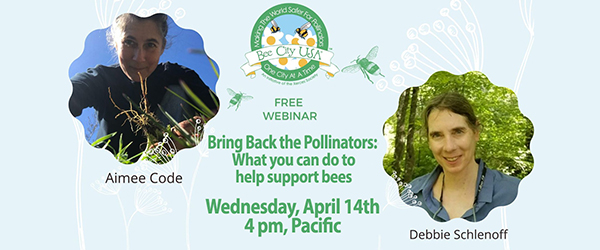 Get a glimpse into the amazing diversity of bees and other pollinators. Debbie Schlenoff of the Lane County Audubon Society and Aimee Code of the Xerces Society, will discuss the unique needs and behaviors of the hundreds of bee species that inhabit Oregon.
Time and time again, vulnerable and disadvantaged communities in Oregon have been disproportionately impacted by poor land-use decisions. Often these decisions are made without input or consent from the people poised to bear the brunt of their impact. It is precisely this structural inequality Beyond Toxics seeks to address through their promotion of HB 2488… Read more »