Leadership for a Clean and Just Oregon
Beyond Toxics is a statewide environmental justice organization advancing policies that ensure meaningful participation and cultivating grassroots leadership from Oregon's frontline and impacted communities. Established in 2001, we are a multicultural, inter-generational team dedicated to centering community leaders and building out the true diversity of our state's vibrant Environmental Justice movement.
Click on the SUBSCRIBE button above and fill in your email address to sign up.
---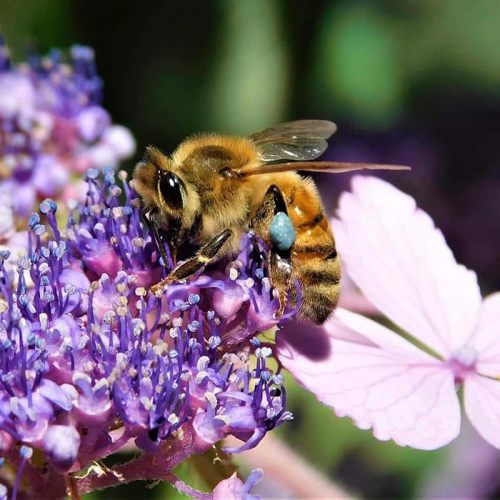 Congratulations to the FIRST PLACE WINNER of our 9th Annual Beauty of the Bee Photo Contest, Patricia Edmonds, for her photo, "Blue Splendor"!
Patricia says, "Humans need to feed our souls as well as our bodies. Taking in the nourishment provided by the never ending endeavors of bees as they enrich life with food as well a depth of beauty unparalleled is worthy of our most sincere efforts to protect them."