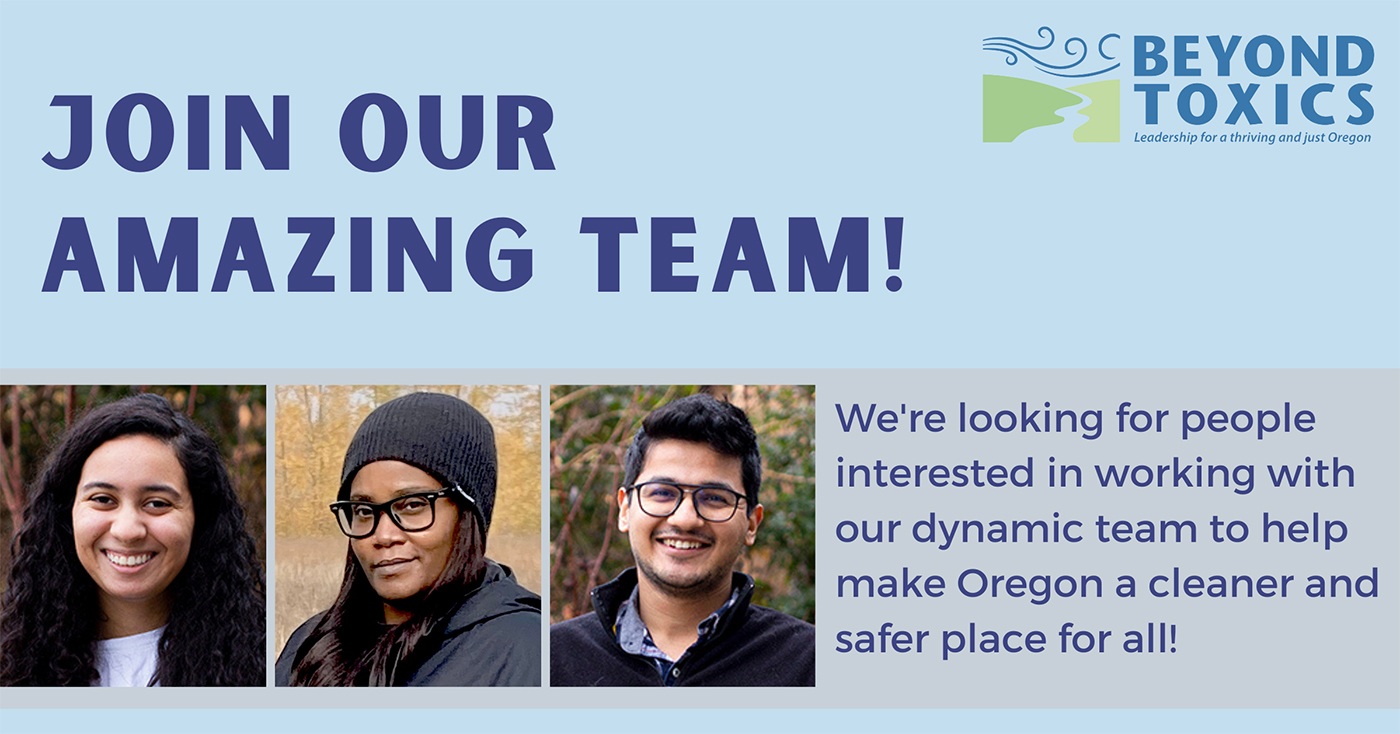 ---
Candidates interested in working with Beyond Toxics should have:
A passion for environmental justice.
A commitment to building a more diverse, equitable and inclusive environment in the office and in the larger community.
An ability to form meaningful working relationships with diverse and sometimes disparate constituencies.
A positive, open, solutions-oriented approach to work and a sense of humor.
NEW! Administrative Coordinator (PDF)
Position Description
The Administrative Coordinator plays an important role to support the Beyond Toxics team and mission. The person we hire must be committed to equity and inclusion, environmental protections and climate-smart policies. We seek an experienced and team-oriented person possessing the ability to communicate with staff, interns, volunteers, supporters, and our business partners. This person must have experience with contact data management, detailed record keeping, information tracking, math skills, and strong attention to detail. Must be able to work in-person in our main office in downtown Eugene.
Job Requirements and Duties
Manage Donors and Grants
• Support the BT team to track, manage and increase our donor base.
• Track all donations, donors, and volunteers using a CRM database.
• Analyze data and develop targeted donor lists to inform outreach campaigns.
• Manage and track individual donor outreach completed by the Executive Director or other staff.
• Track grant awards and ensure application and reporting deadlines are met.
• Create monthly financial reports for bookkeepers, accountants and the Executive Director using CRM database, Excel and other tools.
To Apply:
By May 27, 2022, email: (1) a cover letter explaining your experience and how you plan to help implement our mission and strategic plan; (2) resume, and (3) contact information for three professional or academic references. Send materials to info@beyondtoxics.org. Use subject heading: Application: Administrative Coordinator
---
Sophia Larabee, Environmental Justice Intern
Internships
We generally work with interns on a case by case basis. These internships are a collaborative process where we connect with students to learn more about their strengths, skills and interests. During this process, we share our current project needs and together develop a meaningful internship.
Previous internships include:
GIS and Mapping Fellow
Development and Events Assistant
Photography Intern
Spanish Translator
If you are interested in connecting with us to develop an internship, please fill out the form for internships below.
---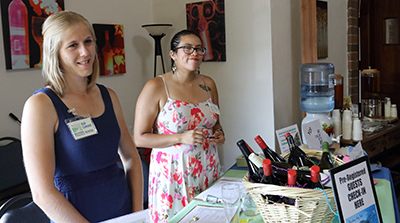 Kali Lamont (L), Summer 2017 Bee Jazzy organizing intern and Ana Molina (R) are ready to greet guests as they arrive.
Volunteer Opportunities
Thank you for your interest in volunteering with Beyond Toxics! Volunteers are welcome to help us at events and around the office with general operations and event management, or casually volunteer when the need arises.
Some examples of areas where we can use volunteer help:
Staffing Events
Office Organizing
Research for Website Updates
Community Projects
Air and Water Testing
Policy Advocacy
Gardening/Landscaping around the Office (Phoenix office location only)
...and much more!
If you have questions please contact us.
---
If you are interested in volunteering with Beyond Toxics, please start the process by filling out the form below. Thanks! We look forward to being in touch!
<
"
Everybody can be great...because anybody can serve. You don't have to have a college degree to serve. You only need a heart full of grace. A soul generated by love.
"