Historical patterns of discriminatory exposure to toxic and environmental hazards put vulnerable communities at higher risk of serious health problems.
---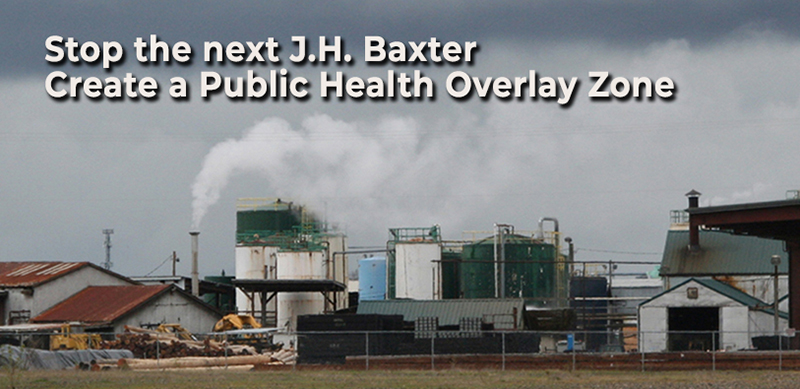 Neighborhoods in West Eugene have suffered from polluters like J.H. Baxter for far too long. The creation of a Public Health Overlay Zone would create additional public health protections to prevent bad actors like J.H. Baxter from locating in Eugene. Read more.
Sign the petition to Mayor Vinis and Eugene City Council asking for a Public Health Overlay Zone.
---
What we are doing
Projects
"
I've said it once, and I'll say it again, we can't eat money, or drink oil.
"