Board of Directors & Advisors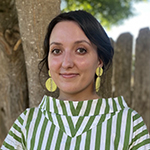 Mira Mason-Reader, Interim President
Mira works as the Special Projects Assistant for Dream Corps Green For All, a national nonprofit that works for a world that is green for all, not just green for some. Prior, Mira championed higher education access at Lane Community College. Commuted to public service, Mira works diligently to use her organizational and creative skills to make lasting, positive change. Mira earned her BA in English and Dance from Mills College and her MA in Creative Writing from University College Cork in Cork, Ireland. Mira lives in the Bethel area of Eugene, the most polluted neighborhood in all of Lane County and, as an impacted community member, has worked side-by-side with Beyond Toxics to raise community voices to fight for healthy neighborhoods and clean air.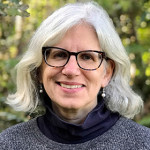 Kathleen Sullivan, Vice President
Kathleen moved to Oregon in 2003, and lives on the North Coast. She recently served as a Clatsop County Commissioner (Chair 2020), and the Clatsop County representative on the Forest Trust Lands Advisory Committee and the Northwest Senior and Disabilities Services Board. During her service as a commissioner, Clatsop County became the lone forest trust land county to opt out of the Linn County Lawsuit, reasoning that the greatest permanent value for public forest land is balanced forest management that includes revenue, climate, recreation and habitat. She currently serves on the Governor's appointed North Coast Regional Equity in Recovery Council. Kathleen believes community involvement is an essential factor in good governance.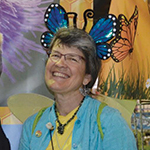 Kristina Lefever, Secretary
Soon after moving to Ashland in 2012, Kristina became involved in the movement to help save our bees and other pollinators. As a leading member of Pollinator Project Rogue Valley, Chair of Bee City USA Ashland, a member of the Ashland Garden Club, and a certified Jackson County Master Gardener, Kristina often gives presentations about pollinators and other beneficial insects, the plants and habitats that will best support them, and the harm pesticides cause to us and our ecosystems. Kristina and her husband turned their barren property in Ashland into a pollinator garden, with many native plants, trees, and dandelions. Her dream is that everyone's yard will include a little or a lot of pollinator habitat, even if it's just a pot of lavender on the porch.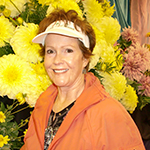 Kim Kelly, Treasurer
Kim has lived in Oregon since 2007 and owns her own health insurance business. She has been on several health insurance industry boards. She spends much of her time volunteering and being dedicated to environmental protection, believing that everyone has a right to clean air and water.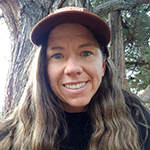 Felice Kelly, Ph.D., Member at Large
Felice is a scientist who is interested in biology at a wide range of scales. She works as a scientist and microscopist at Oregon Health and Science University. She's also deeply concerned about the climate crisis and is an active volunteer leader for 350 Portland. Felice wants to see Oregon's forests reach their potential for globally significant carbon sequestration, as well as their value for protecting community drinking water. She holds a Ph.D. in Biology from Rockefeller University and completed postdoctoral studies at Stanford University School of Medicine. When she's not nerding out about microbiology or forests you can usually find her trail running.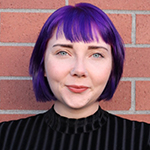 Rayna Viles, Member at Large
Rayna is an undergraduate student at the University of Oregon majoring in Arts Management with minors in Planning, Public Policy and Management, Native American Studies and Business Administration. Her research interests include Indigenous feminism and cultural revitalization. She is pursuing a career in strengthening communities through cultural programming and planning initiatives. A citizen of the Confederated Tribes of Siletz Indians with Sixes, Joshua and Chinook ancestors, Rayna grew up in the West Eugene Area.
Beyond Toxics Advisory Board
Bob Amundson, Ph.D., Air Toxics Specialist (Portland)
Jessica Applegate, Eastside Portland Air Coalition (Portland)
Richard Barnhart, M.D. (Coburg)
Lori Ann Burd, Environmental Health Program Director, Senior Attorney (Portland)
John Dunphy, M.D. (Eugene)
Lynne Fessenden, Ph.D. Willamette Farm and Food Coalition (Junction City)
David Funk, co-owner of Bell+Funk (Eugene)
Maria Rainbow Gerolaga (Medford)
Lauren Herbert, MD (Eugene)
Kat Herrera (Eugene)
Joel Iboa, Coalition Coordinator, Causa (Eugene)
Anita Johnson, Media (Eugene)
Tom Kerns, PhD (Yachats)
Kari Norgaard, Ph.D. UO Department of Sociology (Eugene)
Mary O'Brien, Ph.D., Co-Founder and Botanist (Utah)
Randy Phelps, M.D./Ph.D., OHSU/UO Early Child Development (Eugene & Portland)
Doug Quirk, Environmental Attorney (Eugene)
Dr. Lawrence Rasheed, Lane Community College (Eugene)
Eric Richardson, NAACP (Eugene)
Debra Schlenoff, Conservation Chair at Lane Audubon Society (Eugene)
Linda Tamura, Ed.D., Co-editor-in-chief of The Oregon Encyclopedia, Professor Emerita of Education, Willamette University (Portland)