Working

together

, we have accomplished so much!
2020 Highlights
PROGRESS IN THE MIDST OF GREAT CHALLENGES

PESTICIDE POLICY REFORMS: After nearly three years of our advocacy work in the legislature and the halls of public opinion–and in alliance with PCUN, Oregon's farm worker union–we won the phase-out of chlorpyrifos, a brain damaging organophosphate pesticide! On December 15, 2020 the Oregon Department of Agriculture adopted a new set of laws  that immediately restricts the use of the chlorpyrifos! We worked closely with the agency to eliminate barriers to public participation to ensure that farmworkers and impacted members of the public could make their voices heard. The broad coalition, organized by Beyond Toxics and PCUN, mobilized hundreds of comments in both English and Spanish. | See OPB news story, "Oregon moves to phase out most uses of a controversial pesticide by 2023."
ENVIRONMENTAL JUSTICE: It was a year of promoting environmental justice! Our staff, led by Haley Case-Scott, organized seven Environmental Justice Pathways webinars in the midst of an unprecedented global pandemic! See the webpage we created that has video recordings of each of them. | See the video recordings from the webinars.
STATEWIDE WORK ON CLIMATE JUSTICE: Grassroots and climate policy organizations came together to form the Oregon Climate Action Plan (OCAP) coalition in response to and to implement Governor Brown's Executive Order 20-04 on climate mitigation and adaptation. Beyond Toxics has taken on a leading role with the OCAP coalition, and is serving as the co-lead of the Natural and Working Lands Policy Table. Under our review is how to use an environmental justice lens to look at managing forest, agriculture and waterways for immediate carbon sequestration and resilient communities. We hired Danny Noonan in November to lead this and other projects as our Climate Justice Policy and Legislative Manager.
LOCAL WORK ON CLIMATE JUSTICE: We hired Haley Case-Scott in March to lead our Lane County Environmental and Climate Justice projects. Beyond Toxics, in partnership with the NAACP Eugene/Springfield, signed a Memorandum of Understanding (MOU) with the Lane County Public Works Department. Through the MOU, Beyond Toxics and the NAACP have been tasked with the important job of creating a Climate Equity and Resilience Task Force with members representing a diverse representation of Lane County residents.
AIR QUALITY: We conducted the 2nd Environmental Health Survey of West Eugene and presented the results and analysis back to the community in a series of town halls. We hired Arjorie Arberry Beribeault and Mashal Rahmati Copperman as our Environmental Justice Fellows to organize the community and share our data in new accessible formats.
For the third year in a row, Beyond Toxics has been tapped by the Department of Environmental Quality to serve on the Cleaner Air Oregon Rules Advisory Committee to ensure that Oregon enacts strict regulations on air toxics polluters to protect public health.
We are also partnering with DEQ to bring community input and an environmental justice lens to address the polluter JH Baxter in West Eugene including environmental monitoring, permit review, and a new community advisory group.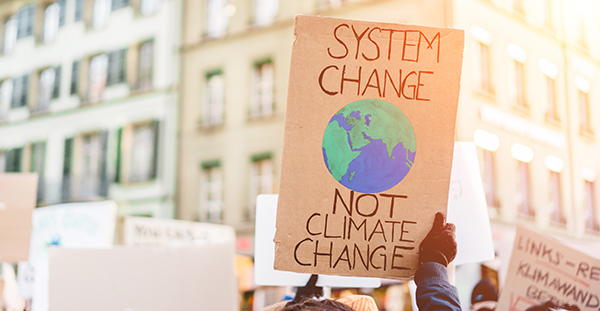 Beyond Toxics is advancing the Equity and Climate in Land Use Act to amend the Statewide Land Use Planning Goals to address climate justice and to promote the participation of disadvantaged and historically underserved communities as part of Oregon's existing statewide land use planning goals, in order to incorporate processes and outcomes for environmental justice and climate change mitigation and adaptation.
Beyond Toxics is working with legislators to introduce a Joint Resolution for an Environmental Justice Roadmap for Oregon establishing principles for achieving environmental justice in Oregon. The resolution will, if adopted in the 2021 legislative session, acknowledge the deep interconnection between present environmental impacts and crises and the history of structural racial and socioeconomic inequities in the state. The resolution calls for recognition and consideration by all state agencies of the need to correct environmental injustices, improve public health and overall well-being in communities, make reparative investments in frontline communities, and build a just, equitable and resilient future to secure health and well-being for all people.
Continuing our strong advocacy to reduce pesticide exposure, we are advancing legislation for the Toxics Free Schools Act. The bill, if passed, will prioritize children's healthy development and non-toxics learning environments by restricting pesticide applications on school campuses. The bill will end the use of cancer-causing, brain-damaging and hormone disrupting pesticides on school yards and promote least toxic approaches to pest management.
Beyond Toxics is now a co-signer on a legal amicus brief to challenge the Linn County resolution to establish logging as the purpose of state forests.
Financial help from members, businesses and surprise gifts kept us going through unprecedented challenges this year.
COMMUNITY ENGAGEMENT
We're grateful for the generous support from local allies, businesses and non-profits who stepped forward in these difficult times to help make our work possible.
A couple of examples:
COVID-19 AND WILDFIRE RELIEF EFFORTS: In partnership with NAACP Eugene/Springfield, Unete Farm Worker Advocacy Center and Escudo Latino we distribute hundreds of non-toxic cleaning kits, homemade masks, and food. Donations from Temple Beth Israel and a private donor made it possible to purchase and deliver cleaning kits to those in need in Lane County during the shocking beginnings of the lockdown period. As part of that effort, many volunteers came together to make homemade masks for distribution.
Also, a generous donation of over 500 pounds of food came from our friends at Hummingbird Wholesale to help us deliver much-needed relief to survivors of the Almeda Fire in Southern Oregon.
Special thanks, as always, to MOUNTAIN ROSE HERBS for their end of the year matching gift!
Read about OUR PLANS FOR 2021!
---
2019 Highlights
Air Quality and Health: Beyond Toxics canvassed neighborhoods in West Eugene to collect over 300 community health surveys. Our results demonstrate that nearly two-thirds of respondents experience impacts of bad air and feel impacts on their health. | Read the latest update on clean air issues in Lisa Arkin's blog, "A right to clean air."
Air Quality Laws: As an appointed stakeholder, Beyond Toxics played a key role in Oregon's adoption of Cleaner Air Oregon rules, which force polluters to reduce cancer and disease-causing air pollutants. We also helped stop a bill in the 2019 legislature to exempt the Covanta trash incinerator from carbon pollution reduction requirements. | Check out my blog, "Trashy and Tricky."
Community Protection: Through our groundbreaking Non Toxic Oregon Project (NTO), Beyond Toxics is ending toxic pesticide use in public spaces throughout Oregon. The cities of Eugene, Springfield, Ashland and Talent, plus Lane County, have all launched NTO pilot projects to learn how to manage parks and playgrounds without the use of synthetic chemicals. | Read about taking action on Monsanto's Roundup in the blog, "The Retreat from Roundup."
Environmental Justice: With our partner, Crag Environmental Law Center, we filed a successful US EPA Civil Right Complaint against the Lane Regional Air Protection Agency for their handling of the Seneca biomass facility air pollution permit. Our Civil Rights complaint was one of only two successful complaints in the entire Pacific Northwest and has resulted in important changes to public accountability for the air protection agency. | Learn more by reading our press release, Securing Improvements in Air Quality Monitoring and Community Engagement.
Environmental Justice: As part of the more than 30 presentations we were invited to give, Beyond Toxics staff provided expert education on environmental health justice issues in Oregon, from climate resiliency to forestry herbicide use.
We also created and hosted our singular Environmental Justice Bus Tour, which showcases the patterns of unjust pollution exposures for vulnerable communities of color.  | Climate justice is where we are headed in 2020, as described by Krystal Abrams in her blog, "Climate Resilience in the Pacific Northwest."
Pesticide Policy Wins: Beyond Toxics petitioned the Oregon Department of Agriculture to investigate the tree-killing herbicide, ACP and spearheaded Oregon's national leadership to severely restrict this chemical that killed over 2,000 Ponderosa pine and decimated their ecosystem in Central Oregon. | For more detail, read Lisa Arkin's blog on the topic, "We won! And Bayer Chemical lost!"
Pesticide Policy Wins: Beyond Toxics formed a strong coalition of farm worker justice, labor and environmental protection groups to introduce Oregon's first bill to ban chlorpyrifos, an organophosphate developed as a chemical warfare agent in WWII. We are coming back with a bill to ban this brain-damaging and cancer-causing insecticide in 2020. | Learn more about our work on Chlorpyrifos.
Timber Herbicides: Beyond Toxics traveled to communities across our state, from Baker County to Clatsop County, to assist communities impacted by herbicide sprays on corporate timber holdings. And in some cases, we helped communities stop aerial sprays and file complaints with state agencies. | Meet Francis (VIDEO), whose homestead in Douglas County is in harm's way from aerial herbicide sprays.
---
YOU have a part to play in 2020 to help create a clean and just Oregon!
Donate to help continue our work in 2020 and volunteer to help with future events and initiatives!
---
Read the 2018 Highlights
| | |
| --- | --- |
| Beyond Toxics played a leading role in a broad coalition to finalize the Cleaner Air Oregon policy enactment. We were tough on advocating for stronger standards that force industrial polluters to reduce their emissions to protect community health and to achieve clean and healthy air. Introducing a bill for Community Toxics Right to Know in 2017 led the state of Oregon to adopt a new requirement that industries report their air toxics emissions inventory and make the data accessible to the public. See Traversing the gauntlet by Lisa Arkin | |
Beyond Toxics hired two new staff to join our strong Environmental Justice team, particularly to work with our close partners: the Eugene/Springfield NAACP and UNETE Farmworker Advocacy Center in Oregon's black and brown communities. MORE

In the fall we began the West Eugene Community Health Survey canvassing organizing work to gather neighborhood-level data on community concerns about environmental health and equity. If you're a Lane County resident, feel free to take the survey. You can also sign up to volunteer to collect responses door-to-door.
We led the effort to establish Eugene as an official Bee City USA. (See Bee City Eugene – what's next? by Krystal Abrams) AND led the effort to certify the University of Oregon as a Bee Campus.

Bee Jazzy, our signature annual gala fundraiser, raised double the previous year's contributions (the most we've ever raised!) and broke attendance records! Our amazing co-hosts Mountain Rose Herbs and GloryBee deserve special mention for their support.
| | |
| --- | --- |
| Beyond Toxic organized a uniquely-themed Environmental Justice Earth Day. Breath of Fresh Air was a HUGE success that we would like to repeat in 2019. | |
| | |
| --- | --- |
| | In partnership with Huerto de la Familia, Beyond Toxics created the West Eugene Pollinator Garden, engaging youth and community members in projects and education to protect pollinators. MORE |
At the very end of 2018, we moved into the Mahonia Building, a new, sustainable office building. You can now find us at 120 Shelton McMurphey Blvd., Suite 280.
—————————————————————
Some of our proudest accomplishments from 2017
Does this progress sound of value to you and your goals for a clean and just Oregon? Click the button below to show your support TODAY!
Won't you join us in imagining, and working for, a world beyond toxics?
Beyond Toxics is a 501(c)(3) non-profit organization and all contributions are fully tax-deductible. Please consider giving a gift of a Beyond Toxics membership to a friend or family member!