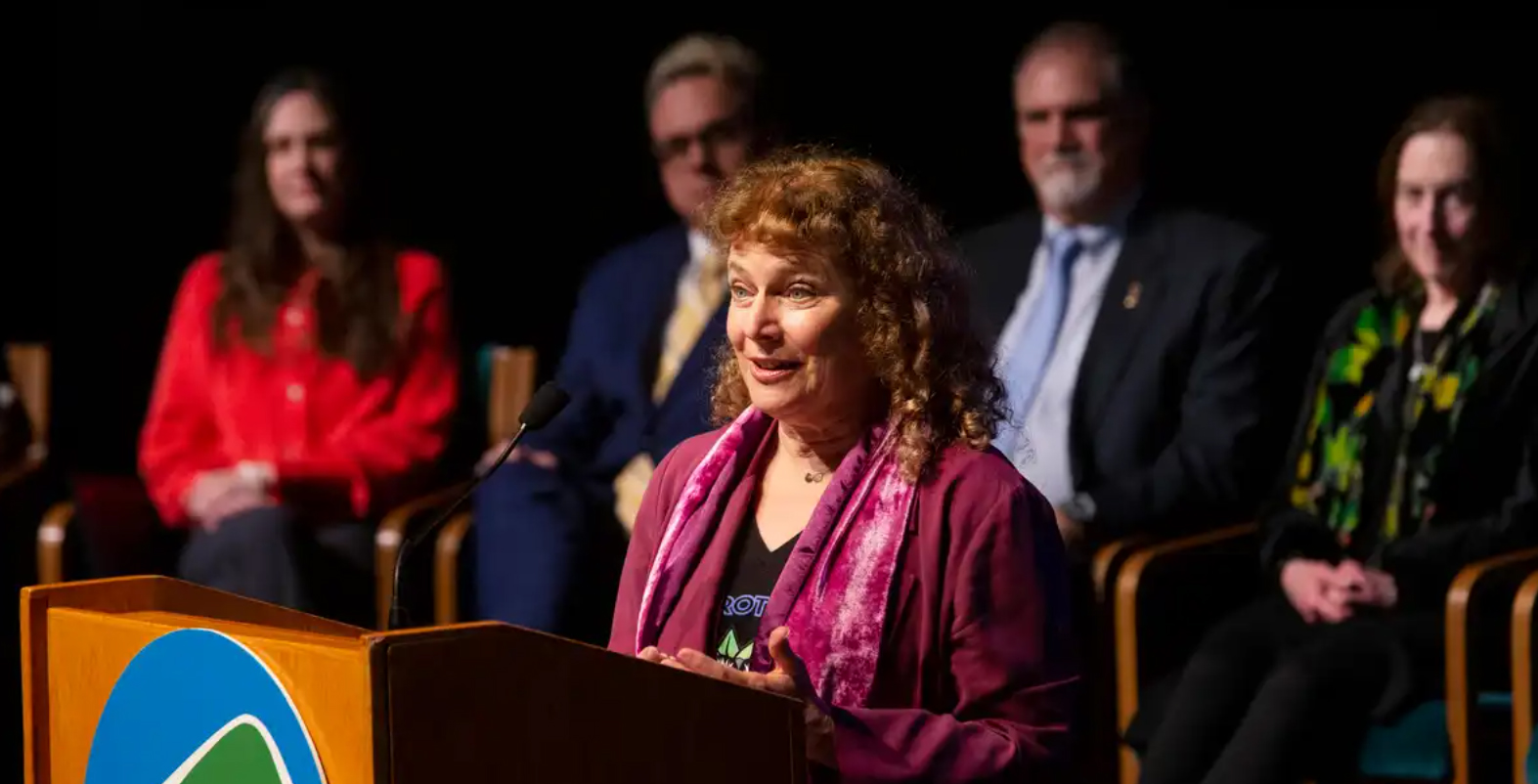 Lisa Arkin, Executive Director of Beyond Toxics accepts a Beyond Toxics awarded Community Service Award at 2023 State of the City Ceremony the 2023 Eugene State of the City address at the Hult Center. Photo by Chris Pietsch, R-G
Environmental Justice for West Eugene
We advocated for pollution-burdened neighborhoods in West Eugene's industrial corridor at every opportunity to strengthen weak air regulations! Our team worked with local communities to show Eugene city councilors the extent of pollution damage in West Eugene and offered solutions to correct the problem. They listened! Currently the Public Health Overlay Zone has broad support at city council and will likely come up for a vote in early 2023!
Find out more about West Eugene Community Health initiatives
---
Beyond Toxics Has Never Stopped Fighting Pollution! J.H. Baxter Closed on January 31st!
We worked for years to hold creosote manufacturer, J.H. Baxter, accountable for the harm they caused in West Eugene. After intense public pressure and mounting evidence of dangerous levels of toxic pollution, J.H. Baxter shut down operations on January 31st! J.H. Baxter was found culpable of burning off 1.7 million gallons of creosote waste water, violating their air and waste pollution permits and emitting dioxin that has now contaminated multiple residential and public properties. Dioxin is a highly poisonous substance that causes cancer and serious illness. While many questions remain about the company's accountability for the damage they have caused in terms of health, property safety, property values and environmental quality, J.H. Baxter's shut down will mean that West Eugene residents will be spared the noxious and nauseating creosote fumes that have ruined their wellbeing for so long! Read more
Read the 2022 J.H. Baxter Fact Sheet (PDF)
Read the 2022 West Eugene Air Quality Study, published by Beyond Toxics and Oregon State University (PDF) | Authors: OSU: Diana Rohlman, PhD; Beyond Toxics: Lisa Arkin, Exec. Director and Arjorie Arberry-Baribeault, West Eugene Community Organizer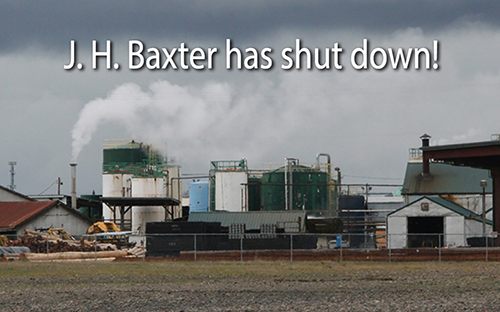 ---
Defending Oregon's Climate Protection Plan
In 2021, Oregon took one of its biggest steps ever toward reducing climate pollution and delivering a stable climate for the future. Earlier this year, a consortium of fossil fuel and industrial polluter corporations filed a lawsuit to kill this precedent-setting climate action program! This summer we joined a coalition of environmental justice, climate, and business organizations to jointly file a legal intervention to oppose an industry lawsuit challenging the Oregon Climate Protection Program. We are currently intervening on this case to represent Oregonians who want to see stronger climate action in Oregon! Read more
---
Opposing New Fossil Fuel Infrastructure
We joined a coalition of non-profits to intervene in a proposed project to build a new hydrogen blending project in west Eugene. In a big win for Beyond Toxics, local gas utility NW Natural withdrew their plans to begin an experimental hydrogen blending project in West Eugene! As interveners on the court case, we challenged the need for a new polluting fossil fuel infrastructure in over-burdened West Eugene neighborhoods and pointed out many of the environmental justice issues at stake.
Read Lisa Arkin's blog, "Victory for Clean Energy: NW Natural Withdraws its Hydrogen-Fracked Gas Blending Project in Eugene"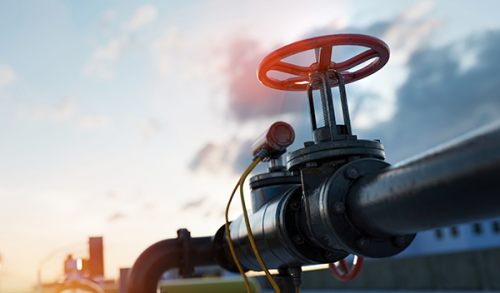 ---
Updating Statewide Climate Equity & Forest Policy
Legislation to create strong climate-centric policy for our forests and agricultural lands is being submitted and supported by a coalition of organizations, of which we are a co-lead. If passed the bill would create new funding to make the switch to climate smart timber and farm management. We also worked with The Oregon Department of Forestry (ODF) to include much-needed updates to Oregon's forest policies. ODF submitted its proposal to expand its agency budget for 2023-2025 which will be a high priority and focus point for the Forest Policy Sub-table. The proposed budget included one climate-centric policy option plan (POP), POP 100, that aims to increase the agency's scientific capacity for climate-smart forestry practices. POP 100 also supports funding for increasing electric vehicle infrastructure at ODF offices statewide. We, along with other members of the Forest Policy Sub-table (under the Oregon Climate Equity Network's Natural and Working Lands Policy Table), are working to advance and prioritize POP 100. We submitted testimony on the 2023-2025 proposed ODF budget, asking for the prioritization of the climate POP, and submitted similar testimony to Governor-elect Kotek's transition team for inclusion in her upcoming Governor's Recommended Budget.
---
Adding Community Artwork in Westmoreland Park
Our team coordinated the brand-new Willamette Wetlands of the Kalapuya Mural at the Coleman Community Center this spring! The mural was chosen for the Lane County History Museum as a landmark art installation and is being honored at the 2023 City of Eugene State of the City celebration. We worked with Kalapuya Cultural consultants, Esther Stutzman, David Lewis, David Archuleta, and artist muralist Susan Applegate to design and paint the mural with assistance from muralis Esteban Camacho Steffenson. A series of webpages features a cultural curriculum developed by Susan Applegate and scientific wetland plant drawings by Beyond Toxics' former intern Gabriella Bird. We are adding educational materials and lesson plans for grades 5-8 to this resource for free public access.
Read more
---
Strengthening Statewide Air Quality Monitoring and Data Collection
Beyond Toxics started a new Air Quality Monitoring team this year to watchdog local industrial polluters while measuring air pollution in order to hold them accountable! Our first goal is to identify different communities impacted by poor air quality and create a priority list of ones to support with air quality monitoring projects.

Photo (left): Meet Panchal and Paige Hopkins prepare an air monitor for deployment in a Southern Oregon neighborhood.
Coffin Butte Air Quality testing project
This summer we began with community members, including high school students, to carry out air quality testing around the Coffin Butte landfill. We created multiple maps, graphs, and charts to track preliminary patterns on pollutants. This grassroots coalition is working to take a stronger, data-informed stance against the Coffin Butte Landfill expansion.
Southern Oregon
We collaborated with Unite Oregon Rogue Valley for a new project to install Purple Air air quality monitors in the Talent-Phoenix area. The purpose of the project is to provide residents accurate, real-time and localized air quality data. Access to this type of data can help people make informed choices to protect their health during poor air quality days, particularly during smoky air inversion events. Air monitors are loaned to selected residents at no cost.
Springfield International Paper
This year we made Springfield air quality a priority! We are now working with local residents to set up Purple Air monitors to collect data on particulate matter on a 24-hour basis. We are also planning to collect additional data on ambient air quality.
Covanta Waste Incinerator
We are an active clean air watchdog on Covanta Marion, one of Oregon's most dangerous polluters. We organize a monthly community coalition called Clean Air Now. This year we conducted an environmental study where we analyzed local moss for the presence of heavy metals that may be coming from Covanta. The results showed the presence of lead, cadmium and mercury, which may indicate increased exposure in the mid-Willamette Valley communities around Covanta Incinerator. Read more

See: Covanta Waste Incinerator Investigation Report (PDF)

See also: Banishing the Burn: Opposing waste incineration in the Willamette Valley (PDF) by Surya Rainwater Lee | Surya Lee, a student at Willamette University, was an intern with Beyond Toxics in 2022. This was her assigned research project.
---
Protection from Pesticides
Beyond Toxics has provided direct assistance to a number of communities and individuals dealing with pesticide exposure and trying to navigate the obscure process of filing a pesticide complaint. We are working with state agencies to better regulate highly volatile pesticides and reduce pesticide use in parks and on schoolyards.
---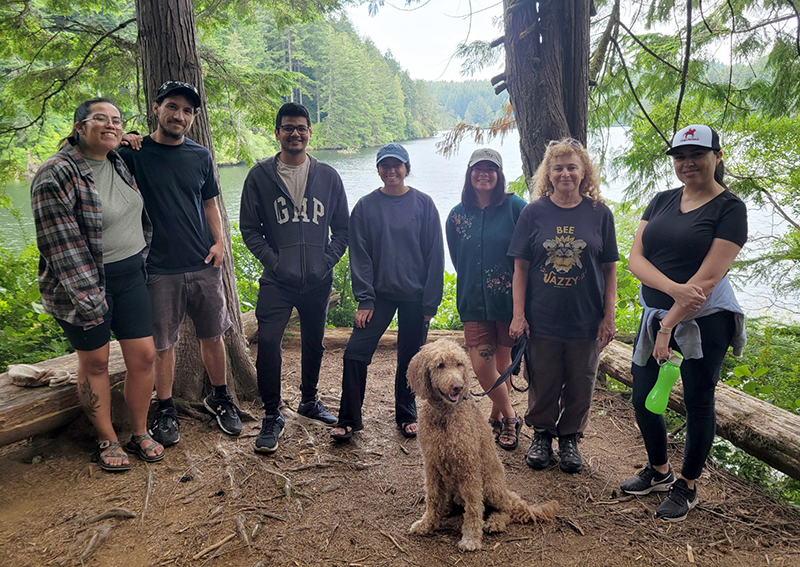 Building New Youth Leadership
Rise as Leaders continues to grow! The Beyond Toxics team has expanded this program to two yearly cohorts to offer free workshops and training to educate, empower and facilitate environmental action within communities of Black, Indigenous and People of Color in Eugene at the nexus of climate, environmental and racial justice. In this year's workshop, we offered our expertise to local high school and college students who want to be the next generation of leaders within the climate sphere. Our curriculum highlights Environmental Justice, Climate Justice, Just Transition Framework, Politics of Planning/Built systems in Eugene, and Emergency Management. Read more
---
Exploring Nature with Young Oregonians
Beyond Toxics partnered with the Boys and Girls Club of Emerald Valley to host outdoor education and Environmental Justice youth activities during 2 one-week sessions this summer. Week one was at the Boys and Girls Club at the Coleman Community Center at Westmoreland Park. Activities were centered around the Wetlands and the Kalapuya mural and focused on pollinator protection and regenerative ecosystems, and cultural uses of plants.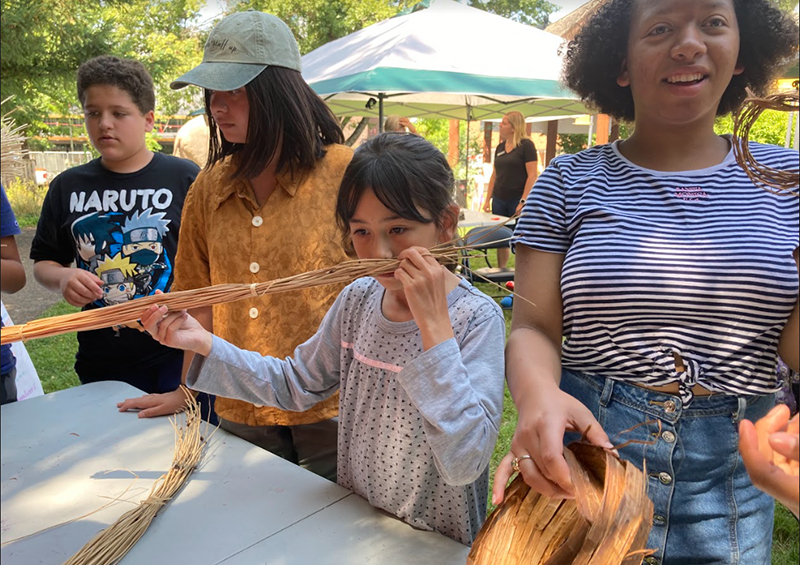 ---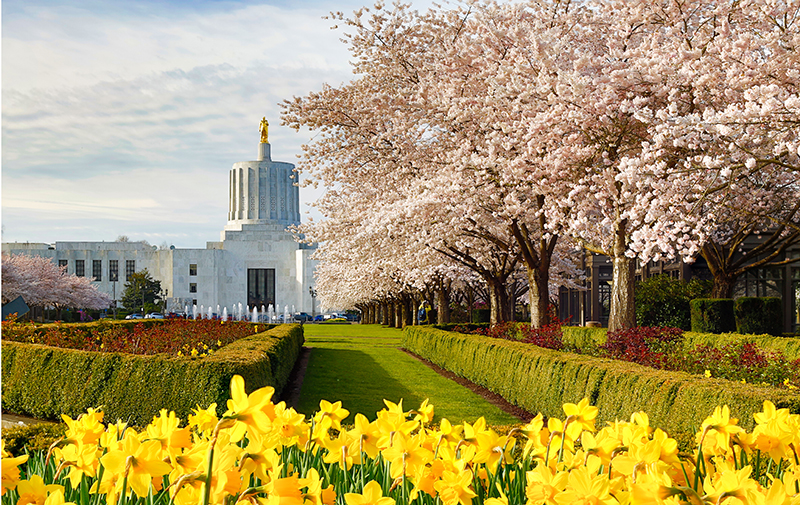 Advocated for the Successful Private Forest Accord
We advocated for the Private Forest Accord (PFA) to get it passed out of the legislature and onto the Governor's desk! The package of bills passed and brought a monumental win for Oregon forests and came after decades of hard work by community members, organizers, and scientists calling for change! Despite some hard compromises, the PFA is the first major update to Oregon's logging rules on private forest lands in decades. The PFA provides significant new protections for fish and stream-dwelling frogs and salamanders, and for cold clean water. The result will help people who rely upon these vital resources. It also overhauls the existing Oregon Forest Practices Act to provide better protections for wild salmon streams on more than 10 million acres of private Oregon forestlands. While there is still work to go, this huge step forward in Oregon's forest policy is worthy of celebration!
---
Achieving The Lane County Climate Resilience Plan
We joined the Lane County Climate Equity and Resilience Task Force to hold a series of stakeholder meetings to develop climate resilient strategies that are equitable and address the needs of all Lane County communities. The strategies developed from these meetings and workshops were included in the Equitable & Resilient Climate Strategies for Lane County, Oregon report. We worked with the Task Force to bring local communities into the planning process of the Lane County Community Climate Resilience Plan. On December 12, 2022, the Board of Commissioners officially voted "YES" to adopt the plan! Next steps include a process for the community to stay involved in future phases of the plan to guide the county toward strong climate action. Read more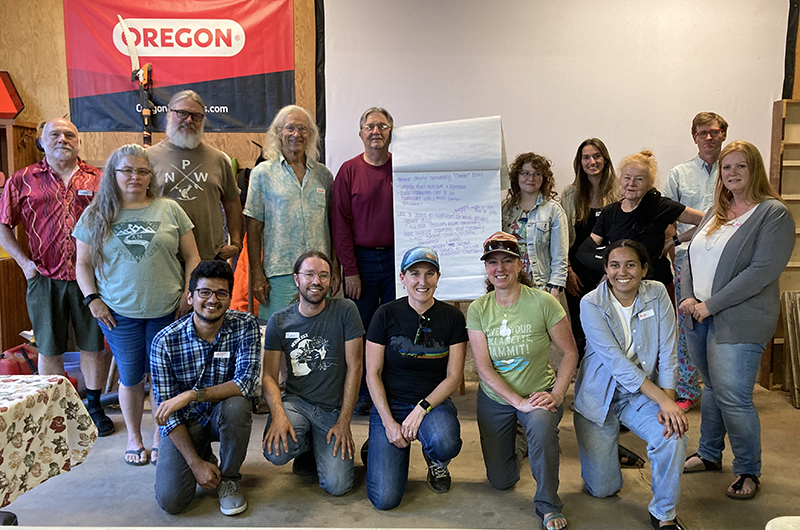 ---
Provided co-leadership for the Fossil Free Eugene Coalition
On November 21st, more than 100 community members came out to give testimony in support at the Eugene City Council hearing to support the city's proposed policy to phase out gas in new homes over climate and health concerns. If this ordinance was approved, Eugene will require all-electric new buildings in residential construction, with the goal of transitioning existing residential and commercial buildings from gas by 2035. This hearing was the last chance for public comments to be given before the city council votes on the ordinance early next year. We were excited about the amount of turnout in support of the ordinance because of the years of organizing Fossil Free Eugene has done to get to this point.
---
2021 Highlights
Building a community-based and justice-driven environmental movement!
---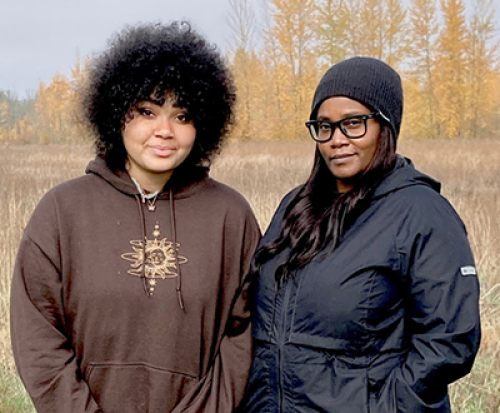 Beyond Toxics led the effort to form the Air Quality and Environmental Justice Community Coalition in West Eugene to keep working towards cleaner air for West Eugene communities.
RELATED: StoryMap
"Beautician Turned Environmentalist: Arjorie's Story," an interactive project created to highlight Arjorie Arberry-Baribeault's journey from beautician and mother to an engaged activist for environmental justice was started earlier in the year by Beyond Toxics intern, Mashal Rahmati Copperman. The StoryMap was launched in December.
We hope Arjorie's story will help inspire others to join our efforts or the efforts of neighbors in your your community for environmental justice and clean air and water.
---
Beyond Toxics filed a petition to the Oregon Department of Agriculture (ODA) to limit certain uses of Crossbow herbicide and similar formulations of 2,4-D Ester & Triclopyr Butoxyethyl Ester.
The petition proposed that Oregon require such formulations be registered as Restricted Use Pesticides in Oregon. (They are currently General Use products.) Discussion with ODA remains ongoing.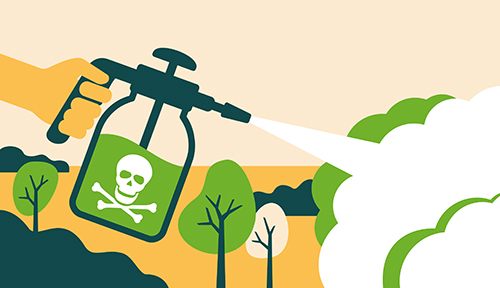 ---
Beyond Toxics played an important role in moving key legislation foward in the 2021 Oregon Legislative Session, including:
Beyond Toxics led the effort to adopt SCR 17, our proposed Resolution for Environmental Justice Principles at the Oregon state legislature. SCR 17 requires state agencies to apply an environmental justice framework to their program and policy work. The resolution passed with bi-partisan support!
Beyond Toxics convened the strong coalition of organizations to promote HB 2488 and nearly passed the Equity and Climate in Oregon's Land Use System. This work helped kick off a new era of meaningful statewide action on equity and climate justice in land use laws.
Beyond Toxics helped with the passage of 3 pioneering green energy bills.
See the full list of bills we championed and supported in collaboration with other groups in Oregon.
---
Beyond Toxics worked to encourage Willamalane to end use of most toxic pesticides at Dorris Ranch orchards
Willamalane Parks and Recreation District Board of Directors voted to stop using highly toxic pesticides for the historic hazelnut orchards in Dorris Ranch! Jennifer Eisele coordinated outreach with Springfield neighbors and led the concentrated advocacy campaign that generated hundreds of community comments and stories in support for organic land management at Dorris Ranch.
See our page on the initiative, "Dorris Ranch Hazelnut Orchard Transition to Organic."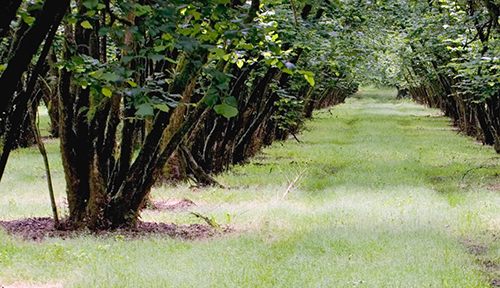 See Willamalane to end use of most toxic pesticides at Dorris Ranch orchards - by Adam Duvernay, Register-Guard, Dec. 10, 2021 - PDF
"The Willamalane Parks and Recreation District Board of Directors voted Wednesday to stop using its most potent forms of pest and disease management at the historic filbert orchards on Dorris Ranch in Springfield. The move follows a summer of concerns about pesticide use there and a committee's recommendation to switch to organic practices."
---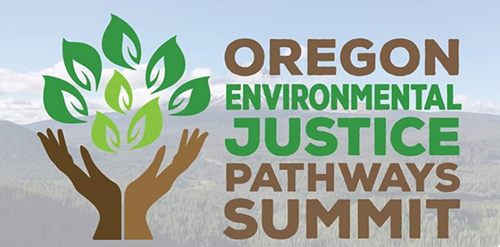 Unique Summit Convened for Environmental Justice
Our signature project, Oregon's first Environmental Justice Pathways Summit, culminating in 2021, provided deep education in contemporary topics, from water justice to the right to clean air. The Summit resulted in the introduction and passage of an environmental justice framework for state agencies by the state legislature. It also inspired professors at the University of Oregon College of Education to create the state's first environmental justice curriculum for high schools.
---
Climate Protection Program
It took a concerted, coordinated effort of a coalition of Oregon environmental groups (including a special campaign run by Beyond Toxics), but the pressure exerted by concerned Oregonians in the fall yielded a much stronger Climate Protection Program from the Oregon Department of Environmental Quality in mid-December. See our webpage: "Climate Protection Program"
See also: "Oregon panel OKs plan to cut greenhouse gas emissions" - By Peter Wong December 16, 2021
---
Overhauling forest management
Beyond Toxics was one of ten environmental groups working for over 2 years to reach an historic agreement with timber companies to overhaul the Oregon Forest laws. The effort, starting with passing a bill to deal with aerial helicopter sprays in 2020 to the 2021 agreement to drastically renovate how endangered species, fish habitat streams and riverbanks are protected from logging.
See also: "Oregon environmental groups, timber companies strike 'extraordinary' compromise, signaling end to November ballot fight" - By Rob Davis and Ted Sickinger, The Oregonian/OregonLive
---
THE NEATEST SUMMER FUN IN TOWN
NEAT Camp: A unique program for Lane County youth
Jennifer Eisele and Krystal Abrams run our Regenerative Ecosystems programs. Last summer they used their incredible knowledge of the natural world to help create an innovative outdoor summer camp for local BIPOC pre-teens: Nature Exploration Adventure Teams (NEAT) Camp. Working with our partners at the UO Museum of Cultural and Natural History, Jennifer and Krystal put together exciting, culturally-sensitive, and environmentally-relevant activities to keep these kids engaged for a series of camps focusing on nature and environmental justice.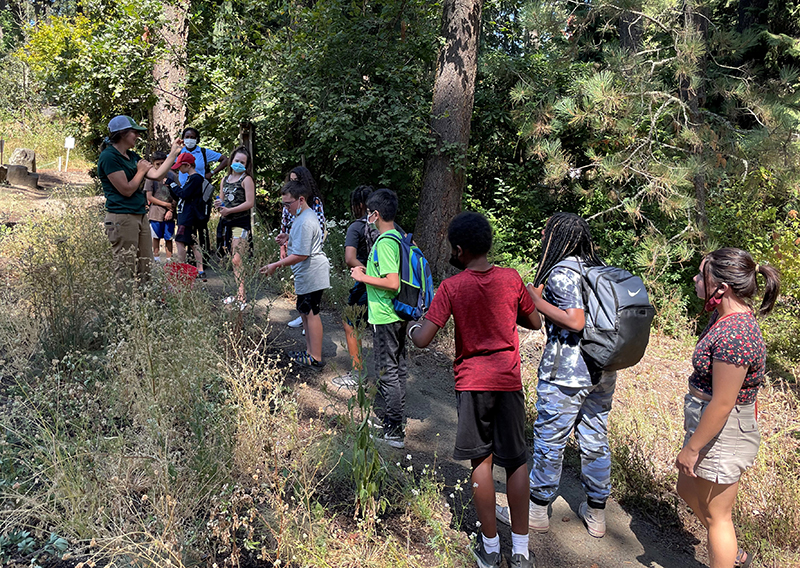 ---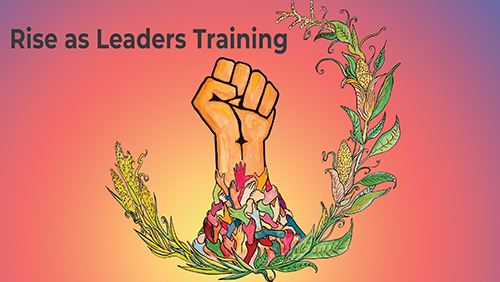 Youth Rising as Leaders
Beyond Toxics, NAACP Eugene-Springfield and Unete Farm Worker Advocacy Center ran the first Rise as Leaders environmental justice training for BIPOC people across the state. The program succeeded in inspiring 5 trainees to become environmental justice interns. The second training begins early in 2022!