PESTICIDE POLICY REFORMS: After nearly three years of our advocacy work in the legislature and the halls of public opinion–and in alliance with PCUN, Oregon's farm worker union–we won the phase-out of chlorpyrifos, a brain damaging organophosphate pesticide! On December 15, 2020 the Oregon Department of Agriculture adopted a new set of laws that immediately restricts the use of the chlorpyrifos! We worked closely with the agency to eliminate barriers to public participation to ensure that farmworkers and impacted members of the public could make their voices heard. The broad coalition, organized by Beyond Toxics and PCUN, mobilized hundreds of comments in both English and Spanish. | See OPB news story, "Oregon moves to phase out most uses of a controversial pesticide by 2023."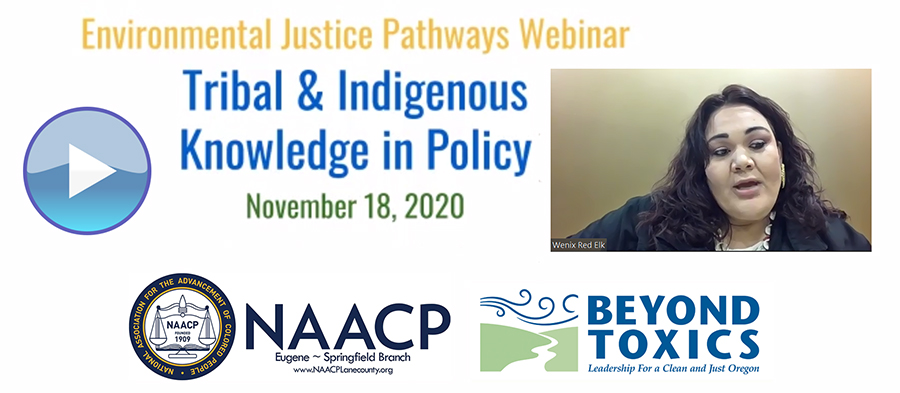 Many crucial topics were discussed in seven environmental justice webinars like this one on Tribal and Indigenous Knowledge in Policy.
ENVIRONMENTAL JUSTICE: It was a year of promoting environmental justice! Our staff, led by Haley Case-Scott, organized seven Environmental Justice Pathways webinars in the midst of an unprecedented global pandemic! See the webpage we created that has video recordings of each of them. | See the video recordings from the webinars.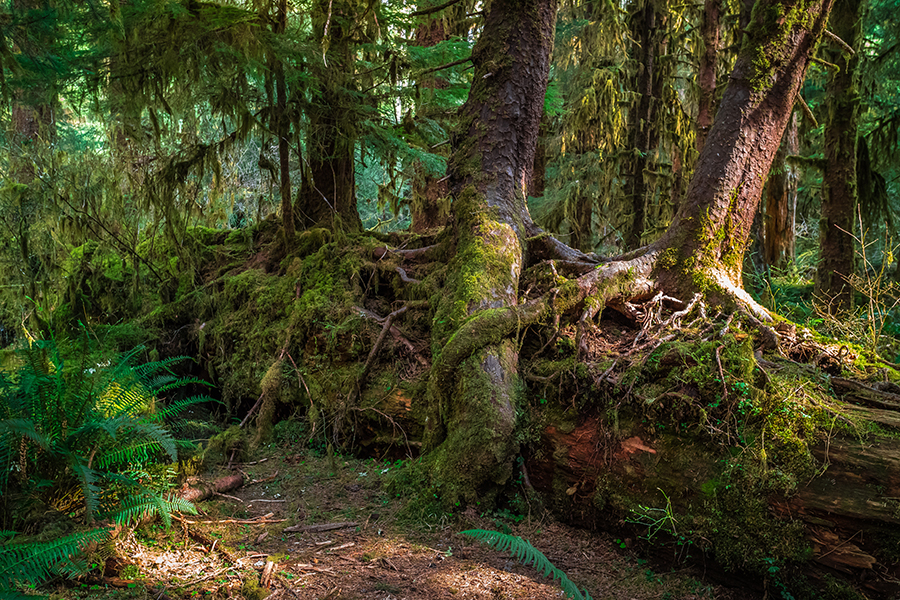 The importance of carbon sequestration will play an vital role in the work of the Oregon Climate Action Plan coalition.
STATEWIDE WORK ON CLIMATE JUSTICE: Grassroots and climate policy organizations came together to form the Oregon Climate Action Plan (OCAP) coalition in response to and to implement Governor Brown's Executive Order 20-04 on climate mitigation and adaptation. Beyond Toxics has taken on a leading role with the OCAP coalition, and is serving as the co-lead of the Natural and Working Lands Policy Table. Under our review is how to use an environmental justice lens to look at managing forest, agriculture and waterways for immediate carbon sequestration and resilient communities. We hired Danny Noonan in November to lead this and other projects as our Climate Justice Policy and Legislative Manager.
Haley Case-Scott, Climate Justice Grassroots Organizer.
LOCAL WORK ON CLIMATE JUSTICE: We hired Haley Case-Scott in March to lead our Lane County Environmental and Climate Justice projects. Beyond Toxics, in partnership with the NAACP Eugene/Springfield, signed a Memorandum of Understanding (MOU) with the Lane County Public Works Department. Through the MOU, Beyond Toxics and the NAACP have been tasked with the important job of creating a Climate Equity and Resilience Task Force with members representing a diverse representation of Lane County residents.
One of many families that attended our January outreach meeting on clean air in West Eugene.
AIR QUALITY: We conducted the 2nd Environmental Health Survey of West Eugene and presented the results and analysis back to the community in a series of town halls. We hired Arjorie Arberry Beribeault and Mashal Rahmati Copperman as our Environmental Justice Fellows to organize the community and share our data in new accessible formats.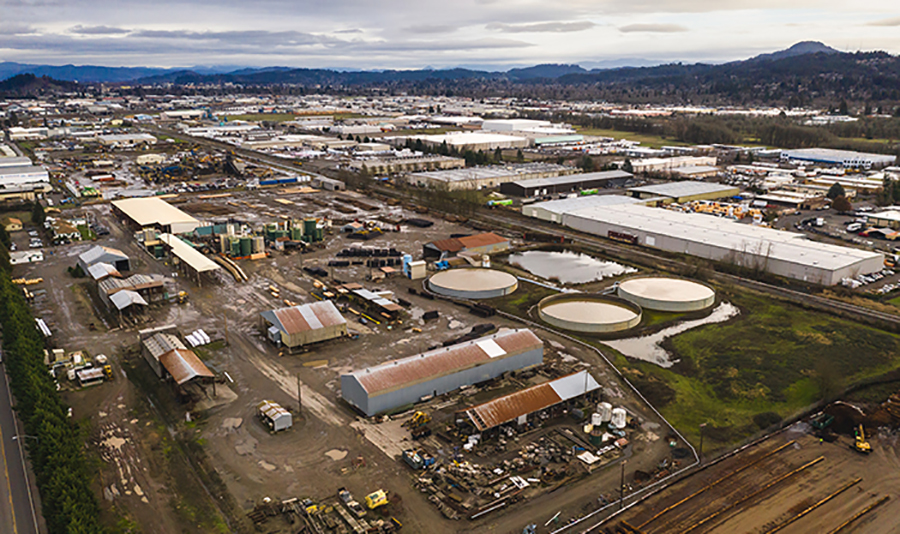 Aerial view of JH-Baxter creosote factory in West Eugene.
AIR QUALITY: We are also partnering with DEQ to bring community input and an environmental justice lens to address the polluter JH Baxter in West Eugene including environmental monitoring, permit review, and a new community advisory group.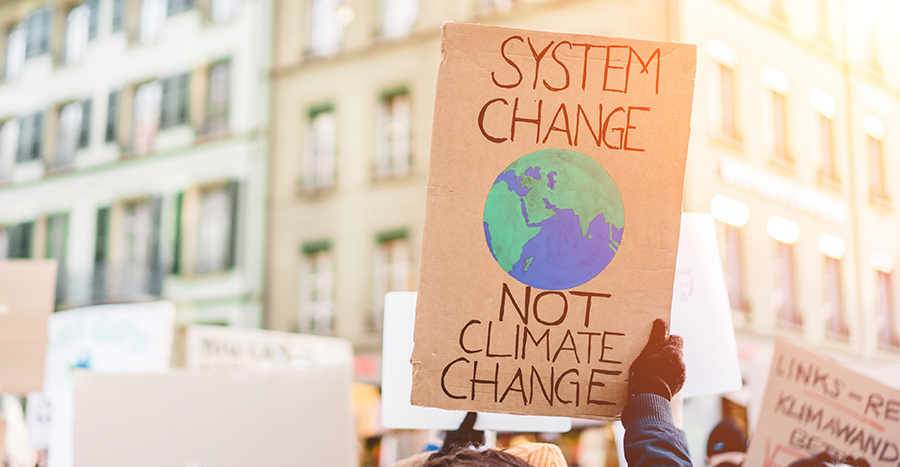 Beyond Toxics is advancing the Equity and Climate in Land Use Act to amend the Statewide Land Use Planning Goals to address climate justice and to promote the participation of disadvantaged and historically underserved communities as part of Oregon's existing statewide land use planning goals, in order to incorporate processes and outcomes for environmental justice and climate change mitigation and adaptation.

Beyond Toxics is working with legislators to introduce a Joint Resolution for an Environmental Justice Roadmap for Oregon establishing principles for achieving environmental justice in Oregon. The resolution will, if adopted in the 2021 legislative session, acknowledge the deep interconnection between present environmental impacts and crises and the history of structural racial and socioeconomic inequities in the state. The resolution calls for recognition and consideration by all state agencies of the need to correct environmental injustices, improve public health and overall well-being in communities, make reparative investments in frontline communities, and build a just, equitable and resilient future to secure health and well-being for all people.
Our children, whether playing in parks or studying in school deserve to be free of exposure to pesticides.
Continuing our strong advocacy to reduce pesticide exposure, we are advancing legislation for the Toxics Free Schools Act. The bill, if passed, will prioritize children's healthy development and non-toxics learning environments by restricting pesticide applications on school campuses. The bill will end the use of cancer-causing, brain-damaging and hormone disrupting pesticides on school yards and promote least toxic approaches to pest management.
Beyond Toxics is now a co-signer on a legal amicus brief to challenge the Linn County resolution to establish logging as the purpose of state forests.