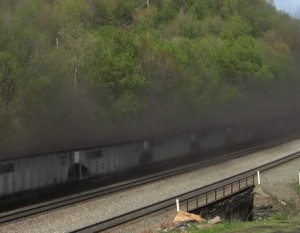 The Port of Coos Bay is planning to build a terminal to export coal delivered via rail by trains that would snake through the Columbia Gorge and Willamette Valley before switching tracks at Eugene onto the Coos Bay Rail Link. Many other communities in the Northwest are threatened with severe health hazards (coal dust leaks and diesel fumes from the increase in train traffic) as coal gets transported through communities in Oregon and Washington by rail, barge, or shipped through the Columbia River Gorge, Portland and towns north.
In today's world of experts, economists and politicians who intone with somber faces, 'don't worry about the risks, we know what's best for you,' I have a tendency to lead my arguments for environmental sanity with the infallible "common sense" of economics. Health concerns are always vitally important to me, of course! And frankly, how can we really expect (as the bumper stickers so bluntly summarize) to have jobs on a dead planet? But we don't usually have to go there when we lead with economic issues. Invariably when I look at the economics of a proposal, it's not long before the benefit to the very narrow interest of one or more industry--at the expense of the public interest--becomes plain as day. But that does not stop those narrow interests from raising the fear that if we don't do exactly as they advise the economy will collapse even further and faster than it already has. If we can beat back polluting development proposals that do not meet the public's best interest using their own measures of value: the dollar and jobs creation, it seems like the easiest path to success.
And so it is, we can all anticipate, with the issue of the endless parade of coal trains slated to rumble through Eugene's rail yards on their way to Coos Bay for export to supposedly coal-hungry Asian destinations.
OK, so let's start with economics, shall we?
A report from the Sightline Institute from August of last year shows the West Coast has been down this road before--and not with pretty results. It turns out there is a very significant cost to develop land for coal export. Costs that include severe poisoning of land and water that cannot be easily cleaned up or transformed to other uses should the world wake up to the fact that maybe burning the planet up with C02 is not such a good idea. (I'm really counting on this realization very soon!) And for how many potential jobs? The Sightline report clearly documents that based on our past experience: not many at all.
But if we leave it there, the whole story cannot completely unfold. As with any business decision, it always helps to ask, how else could property be developed to create jobs? In other words, what other developments could provide MORE jobs for a given job creation investment? Isn't that the kind of common sense we should be applying to development—besides considering the cancer and asthma risks?
The answer from the report is rather sobering: A study at the Port of Baltimore, for example, found that "coal export supports just 0.11 jobs per 1,000 metric tons, as compared to 0.41 for other dry bulk commodities, 0.43 jobs for containerized cargo, and even 1.71 jobs for autos."
So what happened with past plans for West Coast port projects to export coal? The Sightline report summarizes several past developments that did not consider carefully the use of taxpayer money in sound long-term investment in a stable commodity. The efforts of the Port of Portland in the 80s and the Port of Los Angeles in the 90s are both portraits of broken promises and complete failure. If you add in the very real risks to global climate change represented by the continued use of coal as an energy source, it seems clear that investing in a new infrastructure to ship coal oversees is a wild-eyed gamble not worthy of serious consideration.
In reviewing past port coal development failures in Portland, Oregon and Los Angeles the report concluded that, "The abandoned coal export facilities locked up millions of dollars in stranded investments and clean‐up expenses, not to mention years‐long missed opportunities for more durable economic development choices." That's not encouraging. Sadly, when a city or county considers new development, it rarely considers what happens if and when the market for that commodity or product dries up. With coal, the dirtiest fuel on the planet, the consequences are severe and costly!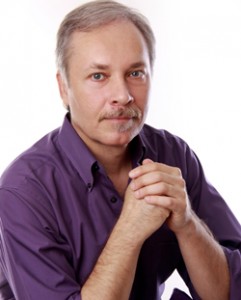 John Jordan-Cascade,
Communications Manager for Beyond Toxics
See the Beyond Toxics Stopping Coal in Oregon home page for resources and more background on the issue.
Next week: more sobering news about the costs to human health from exporting coal.
See shocking raw footage of a coal train in transit (YouTube) and the trail of coal dust it leaves behind!