Aerial view of JH Baxter creosote factory in West Eugene.
When J.H. Baxter shut down in January 2022, the community heralded a new era of cleaner air and more livable neighborhoods. This creosote chemical company polluted both nearby communities and its own workers for seven decades. The day after the plant ceased operations, nearby neighbors could suddenly take in a breath of air without coughing, getting a headache or feeling nauseous.
Dishonorably, like the black tar stain of creosote, J.H. Baxter continues to leave its sticky, foul mark on its Bethel neighbors. Shielding itself from the consequences of intentional toxic chemical trespass is the company's signature legacy.
J.H. Baxter takes advantage of our community in three major ways

POLLUTE
First, J.H. Baxter for years exposed residents to air polluted with a sinister cocktail of naphthalene, ammonia, methanol, acetaldehyde, and a much longer list of nasty chemicals. At the same time its Bethel factory contaminated groundwater with pentachlorophenol (a carcinogen) and soil with dioxin (a carcinogen). Both provoked above-average health problems that afflict many long-suffering residents.
DISPUTE
Secondly, J.H. Baxter violated environmental protection laws in full view of our federal and state agencies. Regulators knew that the company was a repeat, intentional polluter and declared it a Significant Non-Complier as far back as 2012. Sadly, nothing changed. As environmental violations mounted and grew in severity, J.H. Baxter employed the corporate tactic of dispute-and-delay to dissuade agencies from holding it to account and issuing appropriate civil penalties. The company is responsible for at least one Superfund site in California and hazardous chemicals spills in the Columbia River. Like a white-collar crime thriller on the big screen, this corporate tycoon took advantage of its wealth and political ties to silence workers and manipulate the system. These deceits enabled J.H. Baxter to emerge unscathed, time after time.
SCOOT
Finally, when cornered by indisputable revelations of dioxin in the soil of nearby neighborhoods, J.H. Baxter forced regulatory agencies to go to court, buying time and spending taxpayer dollars. J.H. Baxter employed this tactic again when it was fined $305,440 for egregious violations of hazardous waste and water quality laws from 2015 to this year. It used the courts to dispute evidence of violations and to protest civil fines. Beyond Toxics became a legal petitioner to represent community interests and make sure pollution victims' experiences were considered. After dragging out the litigation for nearly a year, on July 14, J.H. Baxter signed a settlement agreement to pay the full $305,440 immediately. The agreement was used to resolve the enforcement actions by the DEQ.
Here's where J.H. Baxter performs the evasive "scoot" maneuver, continuing its historical pattern of violating the community's trust, signing documents in bad faith and skirting Oregon laws: The company refuses to pay their $305,440 debt, and appears have no intention of paying the fine even though they signed the settlement agreement.
Further, the company refuses to make any effort to pay for the dioxin cleanup of residential yards in Bethel neighborhoods that are now contaminated from years of negligent environmental violations.
PROFITS, LIKE ITS POLLUTION, UP IN THE AIR
Although the company has not declared bankruptcy, Company CEO Georgia Baxter claims that years of corporate profits simply vanished. Thankfully, the Oregon Department of Justice and the Oregon DEQ are scrupulously investigating how the State can recoup the money owed in civil penalties and the millions of dollars being spent on cleaning up the dioxin mess, both on the polluter's property and in the yards of nearby Bethel residents.
However, DEQ's options are murky under Oregon law. For example, the agency has been unable to recover even a penny from all the equipment and chemicals J.H. Baxter has sold off since it closed.
J. H. Baxter has figured out it can pollute, dispute and scoot – with impunity.
WE CAN LEARN FROM THIS
Eugene should not allow a similar toxic fiasco to happen again! Now is the time to stand up and demand polluter accountability. Beyond Toxics is working with City Councilors Claire Syrett and Randy Groves to design policies with the teeth to protect our communities. We residents of Eugene must mandate strong requirements to end chronic polluter malfeasance. Our legislature must give our regulatory agencies more tools to rein in chronic polluters.
Help us pass meaningful policies that build public health criteria in our zoning codes. Contact us to find out more about upcoming hearings on the Public Health Overlay Zone. Read our J.H. Baxter FAQ sheet. Your City Councilor needs to hear directly from you that Eugene must adopt solutions that will get our community on a clear path to end the dodgy cycle of pollute, dispute and scoot.

~ Lisa Arkin, Executive Director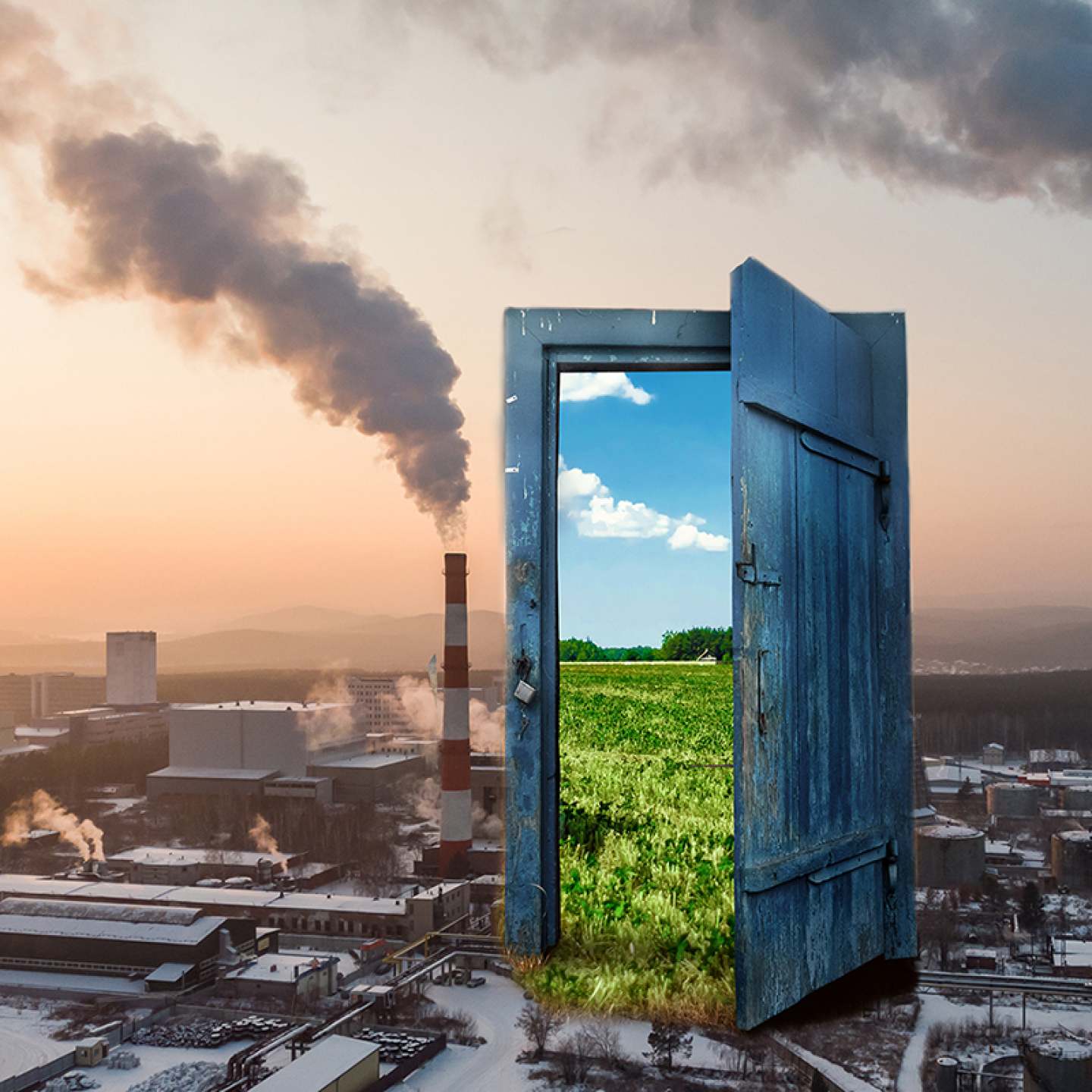 Did you hear the BIG news? On December 16th, 2021, the Oregon Environmental Quality Commission voted 3-1 in favor of establishing the Department of Environmental Quality's new Climate Protection Program to reduce greenhouse gas emissions from fossil fuels used in Oregon. Beginning in 2022, this program will help secure a healthy climate future, invest in frontline communities, and hold corporate polluters accountable. And while the final program may not be perfect, it sets in motion a massive statewide effort to reduce emissions from the use of transportation fuels and natural gas utilities. The outcome is transitioning Oregon off of fossil fuels and setting an example for other states to follow.
Here are some key highlights from the new program:
Science-based emissions reduction targets for oil companies, "natural" gas utilities like Northwest Natural and Avista, and major industrial facilities to cut their climate pollution in half by 2035. This presents opportunities to innovate, propelling Oregon toward a clean energy future.
Improved public health and resiliency for communities in Oregon most harmed by burning fossil fuels and climate change. Reducing harmful pollution can save Oregonians billions of dollars annually by avoiding health impacts such as lost workdays to asthma and respiratory effects, to heart attacks and hospital visits, to fatal outcomes.
Investments in clean energy projects to support job creation, a strong economy, and cleaner, cheaper, healthier energy and transportation options in communities of color, tribal, low-income, rural and coastal communities across the state.
Powerful Public Engagement
A whopping 7,600 comments on the Climate Protection Program (CPP) rules were sent to the Department of Environmental Quality (DEQ), exceeding typical comment period totals by thousands. Noting the severity and urgency of the climate emergency we face, over 70% of these comments were in support of adopting strong outcomes for climate, equity, and the environment without delay.
In response to the tsunami of public comments, the CPP rules were strengthened in the following ways:
The "cap" placed on oil companies and fossil gas utilities to reduce their emissions was made more aggressive to require 50% reduction by 2035 and 90% reduction by 2050. Previous versions of the CPP rules included a reduction of just 45% by 2035 and 80% by 2050.
The final program sets emissions targets for major industrial facilities covered by the program to cut their climate pollution in half by 2035. Previous drafts of the CPP rules failed to set mandatory reductions for these emissions sources.
The program will fund up to $500 million annually in Community Climate Investment (CCI) projects to support cleaner, cheaper, healthier energy and transportation options in communities of color, tribal, low-income, rural and coastal communities across the state. DEQ strengthened rule language to make it clear these investments would prioritize environmental justice communities.
Calling for Carbon Sequestration
Also, Beyond Toxics took a strong, loud stance to push Oregon to invest in carbon sequestration! In order to truly mitigate and adapt to the impacts of climate change, we know that pulling down atmospheric carbon and storing it in our soils, trees and vegetation, and waters must be prioritized alongside efforts to ratchet back greenhouse gas emissions. This will not only benefit our climate but also result in better soil health, water availability, and air quality.
During the Environmental Quality Commission's (EQC's) vote to approve the Climate Protection Program, carbon sequestration took the main stage once again. As a result, the Department of Environmental Quality is going to coordinate with the Oregon Global Warming Commission to discuss opportunities to support carbon sequestration in Oregon's forests, agricultural lands, and wetlands moving forward.
We expect this important discussion to continue at the EQC's next meeting in early February.
Grit and Gratitude
Public participation throughout the rulemaking process played a major role in improving the final program. Your written comments as well as your presence and voices at public hearings were critical to strengthening the initial rule package developed by DEQ staff. EQC commissioners heard you. You helped make a difference!
As I reflect upon the past year, I find so many reasons to be hopeful. In doing this work, I find great resolve to keep advocating for meaningful climate action. The Climate Protection Program shows how truly powerful public involvement can be to achieve a stable and just climate future. Thank you for contributing to these outcomes.
And while we celebrate this significant progress for the state, we know our work is not done.
One large omission from regulation by the Climate Protection Program is power plants that burn fossil fuels in Oregon and export electricity to other states--that must be fixed! Continued diligent monitoring and engagement will be required to ensure that this program delivers the promised reductions in climate pollution and investments in environmental justice communities.
Our game plan is to continue our efforts to support and encourage public engagement. We must build upon our success to convince state agencies to go farther, think bigger, act faster and adopt the strongest policies.
~ Grace Brahler,
Oregon Climate Action Plan & Policy Manager for Beyond Toxics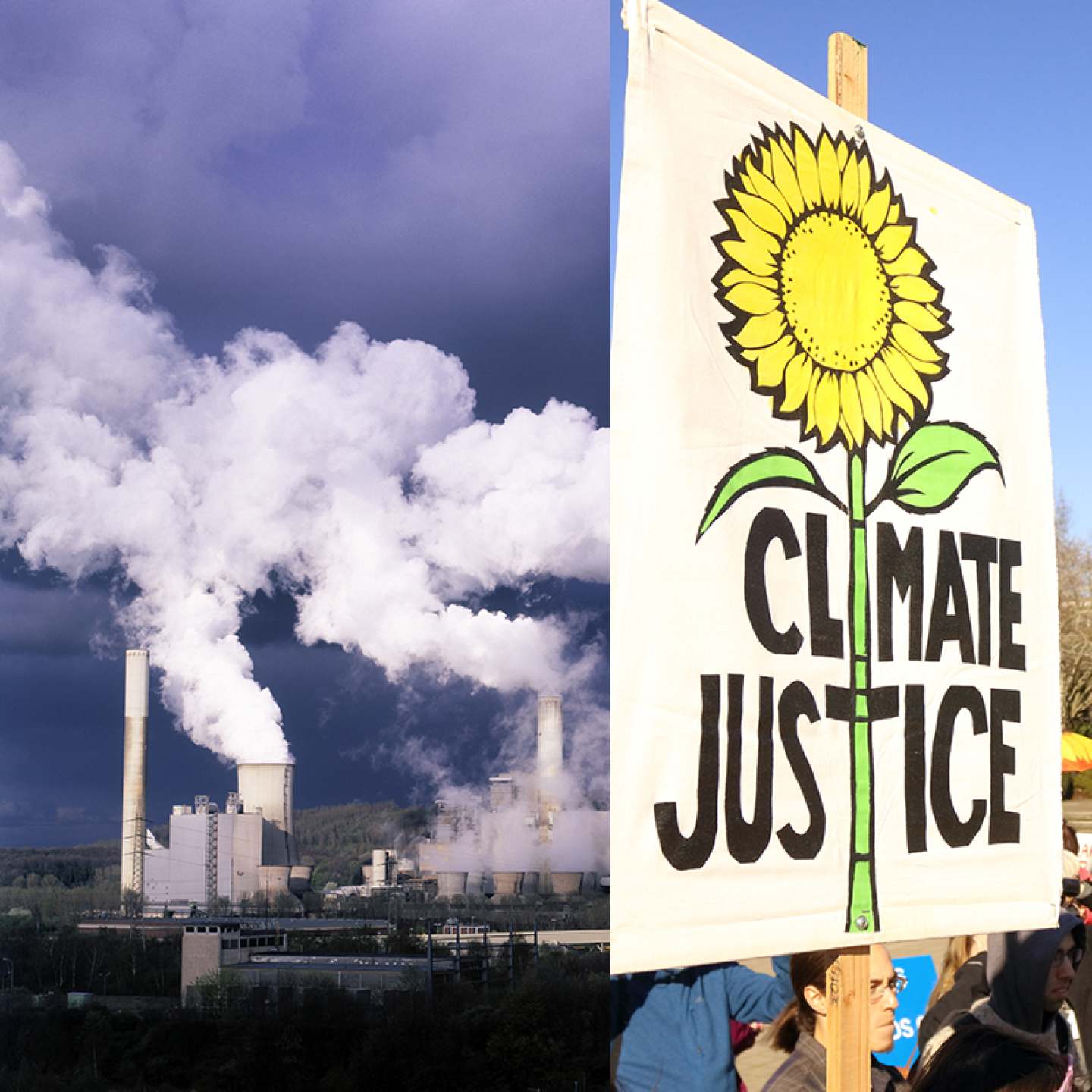 Let's be honest--the state of the climate emergency can be downright overwhelming and difficult to face day after day. A recent report from the Intergovernmental Panel on Climate Change (IPCC) paints an especially bleak picture: "It is unequivocal that human influence has warmed the atmosphere, ocean and land. Widespread and rapid changes in the atmosphere, ocean, cryosphere and biosphere have occurred."
In 2020, Oregon became the 4th state to phase-out the organophosphate insecticide, chlorpyrifos. This law came about as a result of a 2-year legislative campaign led by Beyond Toxics to ban the use of chlorpyrifos. We fought for a complete ban, and we knew a phase-out was not enough.
Today we celebrate the EPA's August 18th decision to END the use of chlorpyrifos on all food crops, a ban that will also apply to Oregon.