We encourage your patronage of our Business Community Supporters!
Beyond Toxics has an excellent working relationship with many businesses based in Oregon who share our values and mission to build a community-driven environmental justice movement for a thriving and just Oregon.
Many sincere thanks to the following businesses, which have partnered with us and propelled our environmental protection work forward.
If you are a local business interested in supporting the work of Beyond Toxics, please contact Morgan Snow: msnow@beyondtoxics.org.
Mountain Rose Herbs offers Zero Waste, Fair for Life, Non-GMO, organically grown and freshly harvested bulk herbs, spices, teas, oils, and botanical miscellany.
In-kind donations: Bee Jazzy 2019 & 2021
---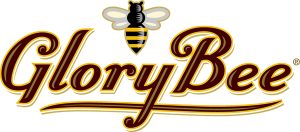 GloryBee, a certified B Corporation, offers honey, sweeteners, spices, dried fruits, nuts, oils, and other ingredients to natural food manufacturers, bakeries and markets and other stores in the Pacific Northwest.
In-kind donations: Bee Jazzy 2019 & 2021
---
Patagonia links sports with activism and works to make high-quality athletic-wear while also connecting with environmental and activist groups to protect our planet and its people.
In-kind donations: Holiday party
---

Garden Fever is a nursery focused on gardening practices that support our pollinators and staying true to the native plants of the Northwest.
In-kind donations: Bee Jazzy 2021 & 2019, fundraisers in-house, mural
---
Since 1990, Café Mam (say 'mom') has sourced Fair Trade, organic, and shade-grown coffee from native Maya farmers in Mexico. Additionally, 2% of Cafe Mam sales are donated to nonprofit organizations by Royal Blue Organics.
---
Cornucopia serves locally-sourced, antibiotic-free ingredients in all three of its locations and has long held fundraisers for multiple local causes throughout the years, including the environment, youth, and art.
In-kind donations: Bee Jazzy in 2016 & 2017
---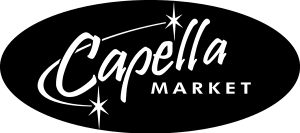 Capella Market is a locally owned and operated natural food store that provides local, organic, chemical-free foodstuffs and a variety of nutritional supplements and homeopathics.
In-kind donations: Bee Jazzy 2019
---
Each Café Yumm location is independently owned and operated by members of the community and offers numerous organic ingredients suitable for a variety of dietary restrictions.
In-kind donations: Bee Jazzy 2021 & 2019
---
Rainbow Valley Design and Construction works to design and build structures in sustainable ways while also giving back to other organizations in the community.
In-kind donations: Mural project
---
Hummingbird Wholesale's mission is to provide organic, sustainable, nutritious, fairly traded foods transparently sourced both from the Pacific Northwest and around the world.
In-kind donations: Bee Jazzy 2019 & 2021
---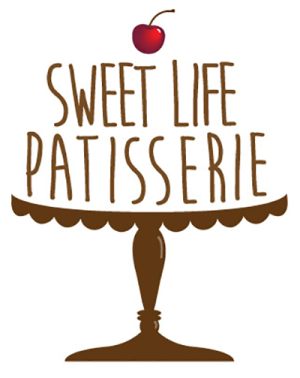 Sweet Life Patisserie strives to provide sweet treats for all alternative diets while also being mindful of sustainability, energy efficiency, conservation, and supply chain management.
In-kind donations: Bee Jazzy 2019 & 2021, Holiday Party
---
Silvan Ridge Winery, managed over the years by three generations of women, offers diverse and food-friendly wines made from grapes throughout the Southern Willamette Valley.
In-kind donations: Bee Jazzy 2021 & 2019
---
---
---
Poppi's Anatolia
Shady Creek Forest Resources
Sizzle Pie
Sweet Cheeks
Washburne Cafe
Whirled Pies