We would like to invite you to a meeting hosted by the Oregon State University Environmental Health Sciences Center. You are being recruited as a member of the West Eugene community. We have a research project to develop a device that can measure exposures to air pollution, lung function measures, and location in the community.
Download the English flyer || Download the Spanish flyer (Español)
The project is entitled "Mobile Exposure Device: Tool and Method Development" that is led by Dr. Kim Anderson.
We would like to show and explain to you what we have planned in this research project to get your feedback. Your feedback is important so that we can develop something that is useful. We also will describe how we would like to test the devices and you will be able to sign up to volunteer to help us test the device. You will be invited to a follow up meeting after we test the device so that we can share the results of the testing.
Your participation in this meeting is voluntary. We will record your feedback, but your name will not be identified specifically with your comments.
You must be at least 18 years of age and a resident of West Eugene to participate. If you have any questions about this research project, please contact: Dr. Kim Anderson, kim.anderson@oregonstate.edu, phone 541-737-8501.
If you have questions about your rights or welfare as a participant, please contact the Oregon State University Institutional Review Board (IRB) Office, at (541) 737-8008 or by email at IRB@oregonstate.edu.
Two meeting choices
Both meetings are free and open to the public. Refreshments will be served.
Please RSVP to: larkin@beyondtoxics.org
Monday, Nov.18, 6:30-8:15 pm (English)
Fairfield Elementary School Gymnasium
3455 Royal Avenue, Eugene, OR (google map)
Tuesday, Nov 19, 6:30-8:00 pm (Spanish/English)
Echo Hollow Pool Community Room
1655 Echo Hollow Rd, Eugene, OR (google map)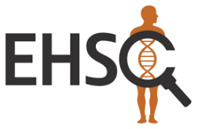 Organized by Beyond Toxics and  the Oregon State University Environmental Health Sciences Center.