Environmental Justice Pathways Summit 2021
About Our Speakers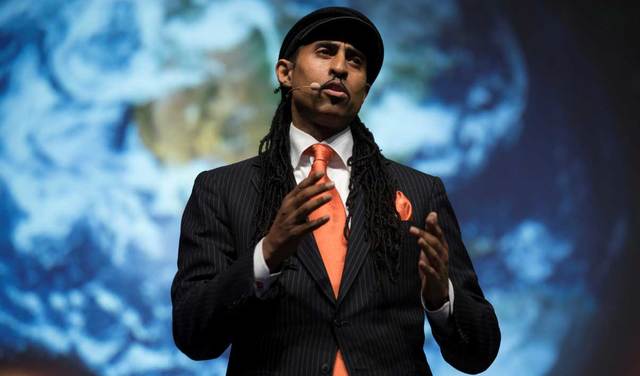 A renowned thought leader, international speaker, policy maker, community liaison, trainer, and facilitator,
Dr. Mustafa Santiago Ali serves as the Vice President of Environmental Justice, Climate, and Community Revitalization for the National Wildlife Federation. He is also the founder of Revitalization Strategies, a business focused on moving our most vulnerable communities from "surviving to thriving."
Before joining the National Wildlife Federation, Mustafa was the senior vice president for the Hip Hop Caucus, a national non-profit and non-partisan organization that connects the hip-hop community to the civic process to build power and create positive change. In his role, he led the strategic direction, expansion, and operation of the Hip Hop Caucus' portfolio on climate, environmental justice, and community revitalization.
Prior to joining the Hip Hop Caucus, Mustafa worked for 24 years at the U.S. Environmental Protection Agency (EPA). He began working on social justice issues at the age of 16 and joined the EPA as a student, becoming a founding member of the EPA's Office of Environmental Justice (OEJ). He most recently served as senior advisor for environmental justice and community revitalization and assistant associate administrator, working to elevate environmental justice issues and strengthening environmental justice policies, programs, and initiatives. Mustafa worked for EPA administrators beginning with William Riley and ending with Scott Pruitt.
Mustafa uses a holistic approach to revitalizing vulnerable communities, and has worked with more than 500 domestic and international communities to secure environmental, health, and economic justice. Throughout his career, Mustafa has conducted more than 1,000 presentations across the country, including speeches, training, and guest lectures at over 100 colleges and universities. He is a former instructor at West Virginia University and Stanford University.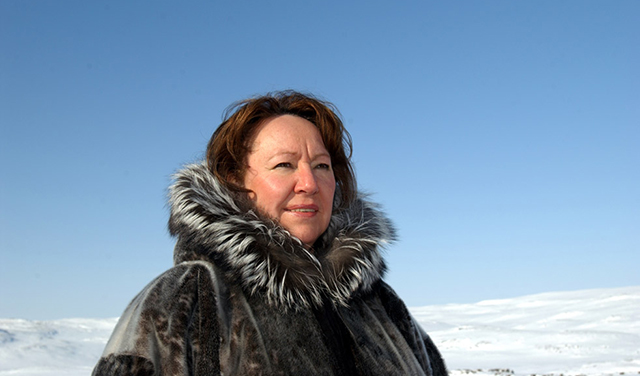 Nobel Peace Prize nominee Sheila Watt-Cloutier is in the business of transforming public opinion into public policy. Experienced in working with global decision-makers for more than a decade, Watt-Cloutier offers a new model for 21st century leadership. She speaks with passion and urgency on the issues of today — the environment, the economy, foreign policy, global health, and sustainability — not as separate concerns, but as a deeply interconnected whole. At a time when people are seeking solutions, direction, and a sense of hope, this global leader provides a big picture of where we are and where we're headed.
In 2007, Watt-Cloutier was nominated for the Nobel Peace Prize for her advocacy work in showing the impact of global climate change on human rights — especially in the Arctic, where it is felt more immediately, and more dramatically, than anywhere else in the world. Watt-Cloutier is an Officer of the Order of Canada, and the recipient of the Aboriginal Achievement Award, the UN Champion of the Earth Award, the Norwegian Sophie Prize, the Jack P. Blaney award for Dialogue, and the Right Livelihood Award, which is widely considered the "Nobel Alternative".
From 1995-2002, Watt-Cloutier was elected the Canadian President of the Inuit Circumpolar Council (ICC). She was later elected in 2002 to become the International Chair of the ICC, representing the 155,000 Inuit from Canada, Greenland, Alaska, and Russia — she held this post until 2006.
Widely recognized for her influential work, Watt-Cloutier gave a TEDx Talk in 2016 titled "Human Trauma and Climate Trauma as One". She is also the author of the memoir, The Right to Be Cold: One Woman's Story of Protecting Her Culture, the Arctic and the Whole Planet, which was nominated for the 2016 BC National Award for Canadian Non-Fiction and the Shaughnessy Cohen Prize for Political Writing. In 2017, the book was shortlisted for CBC Canada Reads, defended by Chantal Kreviazuk. Watt-Cloutier was also shortlisted for the Kobo Emerging Writer Prize.
Michelle J. DePass, President & CEO of Meyer Memorial Trust
Michelle is passionate about her commitment to the ongoing struggles of women, people of color, indigenous communities, LGBTQ+ people and people with disabilities to overcome the structural and historical barriers to social and political equality and economic justice. Prior to joining Meyer, Michelle served as dean of the Milano School of International Affairs, Management and Urban Policy at The New School, shepherding both the program and the university toward environmental stewardship and a greater focus on social justice. Read Michelle's full bio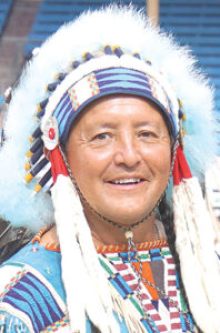 Don Sampson, Climate Change Program Director of the Affiliated Tribes of Northwest Indians
Don was the former Executive Director of the Institute of Tribal Government (2012-2017) part of the Center for Public Service at Portland State University. Mr. Sampson was the former Executive Director (2003-2010) and Chairman (1994-1997) of the Confederated Tribes of the Umatilla Indian Reservation in Oregon; overseeing all tribal government and business operations with over 1500 employees. He was the Executive Director of the Columbia River Inter-Tribal Fish Commission from 1997-2003. He is an enrolled citizen of the Umatilla Tribe.
About the EJ Pathways Summit
Beyond Toxics and NAACP Eugene/Springfield were proud to host a virtual Environmental Justice Pathways (EJP) Summit on April 9th-10th, 2021 featuring Dr. Mustafa Santiago Ali and Sheila Watt-Cloutier. The summit featured renowned national and state speakers and created space for interactive discussions, workshops and organizational meetings with the goal of supporting a collaborative network and crafting policy guidelines dedicated to Environmental Justice in the state of Oregon.
Beyond Toxics and the National Association for the Advancement of Colored People (NAACP) Eugene/Springfield are two social and environmental justice organizations located in Eugene, OR. One of the main goals of our organizations was to achieve environmental and climate justice for historically disadvantaged and underserved communities.
Leading up to the Environmental Justice Pathways (EJP) Summit of 2021 Beyond Toxics hosted a series of webinars in 2020 and early 2021 focused on a variety of environmental justice issues. | See the webinar series recordings
If you missed the summit, see the recorded summit sessions
See our supporters

Special Thanks To Our Partners And Sponsors