The Creative Team behind the mural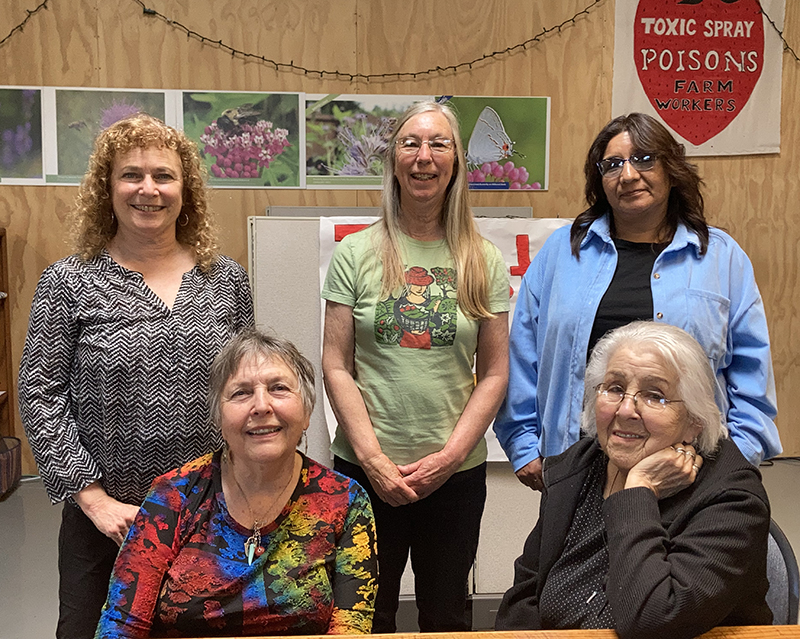 L to R: Standing: Lisa Arkin, Nancy Bray and Jennifer Eisele; Seated: Susan Applegate and Esther Stutzman
Our creative team consists of muralist Susan Applegate and Kalapuya tribal elder Esther Stutzman. They both live in Yoncalla, where the Applegate pioneer family and the Yoncalla Komemma Band of the Kalapuya have had a long and friendly relationship dating back to the 1850s. Esther Stutzman received the 2017 Lifetime Achievement Governor's Art Award for her work in Oregon as a traditional Kalapuya/Coos storyteller.
Local artist Esteban Camacho Stevenson who previously designed and painted the "Music and Social Justice Mural" on the west side of the Coleman Center will assist Susan Applegate with painting the mural and we are excited he has joined the team to complete this project.
Nancy Bray is on the Board of Friendly Area Neighbors and has worked collaboratively throughout all phases of this project. As a member of the FAN Equity Action Team, she brings her experience from coordinating three existing murals at the Dr. Edwin Coleman Jr. Community Center which houses the Boys & Girls Club of Emerald Valley. Nancy helps organize work parties to preserve and enhance the Westmoreland Wetlands in partnership with the City of Eugene Parks & Open Space.
Featured Speakers & Performances (Program from the July 9, 2022 Kalapuya Mural Celebration)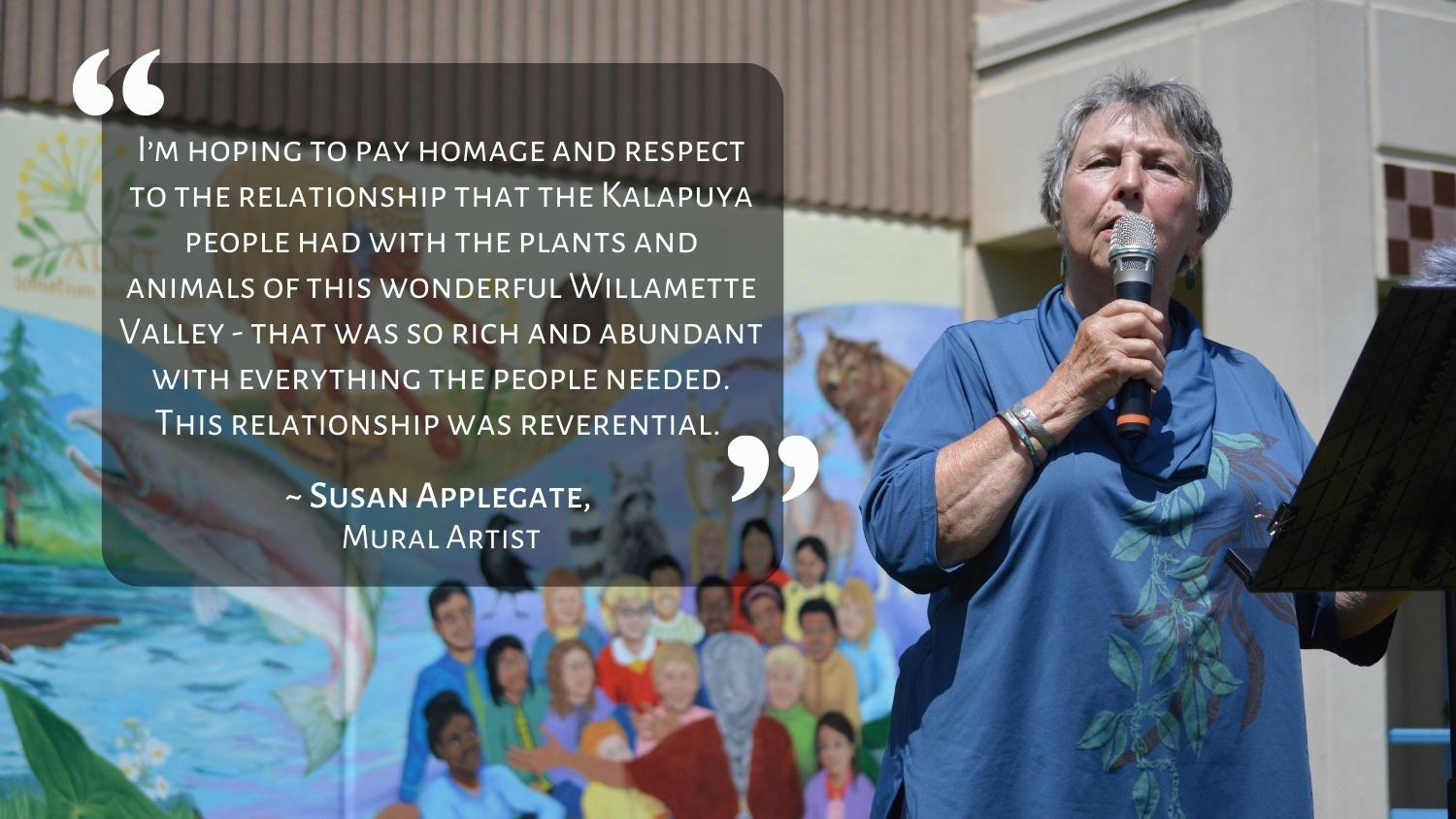 Susan Applegate, Mural Artist, spoke at the July 9th honoring ceremony. Photo by Emily Matlock.
---