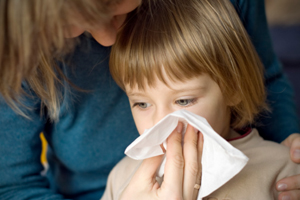 There are Non-Toxic Ways to Reduce Allergens in Your Home!
House dust and other allergens can cause asthma symptoms as well as nasal irritation, sneezing, and itching of the eyes, nose, throat and skin. Even if you're not allergic, one in three visitors to your home probably is!
Children may be especially sensitive. There are ways to minimize your misery by making your house as allergy free as possible.
Here is a list of things you need:
Clean dusting rags or specialized dusting cloths
A 16-oz spray bottle
Light olive oil
Lemon juice
White distilled vinegar
Baking soda
Hot water
First tip: Have cloth moist enough to pick up dust, not scatter it. If you clean with a dry cloth or a dry mop, it is likely that dust particles will be spread around the house, not actually cleaned up and removed!
You can buy organic household spray cleaners, but may want to keep the cleaning materials simple and basic to save money, avoid allergic reactions and to minimize indoor pollution. Most importantly, avoid commercial cleaners with any kind of fragrance; fragrances are known asthma and allergy triggers.
Three Easy Cleaning Recipes
Make your own nontoxic dusting sprays with the following recipe:
For wood and furniture surfaces: 2 teaspoons light olive oil, 20 drops of lemon juice, and 1/4 cup of distilled vinegar in a spray bottle. Fill the rest with water.
For general cleaning including and especially Venetian blinds: Mix half a cup of baking soda and 1/4 cup of distilled vinegar per quart of water and wipe down all other surfaces.
For windows and glass surfaces:
Mix one cup vinegar per quart of water and wash every glass top and window in your house or at least in your bedroom and living room.
------------------------------------
Easy Steps to Non-Toxic House Cleaning:
Take bedclothes off your bed and vacuum mattress. Wash sheets, blankets, and curtains on hot cycle.
Thoroughly vacuum rugs, floors and other surfaces. Wait an hour or so for any dust kicked up by the vacuum to settle before remaking your bed.
For wood, use a slightly damp cloth so wood is not harmed.
For children, wash stuffed toys every week.
Repeat these steps every week. Vacuum all carpeting every day.